So April is here and our fashionable wardrobes are gradually changing from winter wear to spring wear. And to enhance the awesomeness of spring fashion, we'd love to highlight the denim skirt as our piece of the week!
This gem of fashion was out of style for years and years, and kind of banned from being used (thank you the 90's). But the past season it's been anything but top fashion and a go-to piece for many fashionistas around the globe. The best version of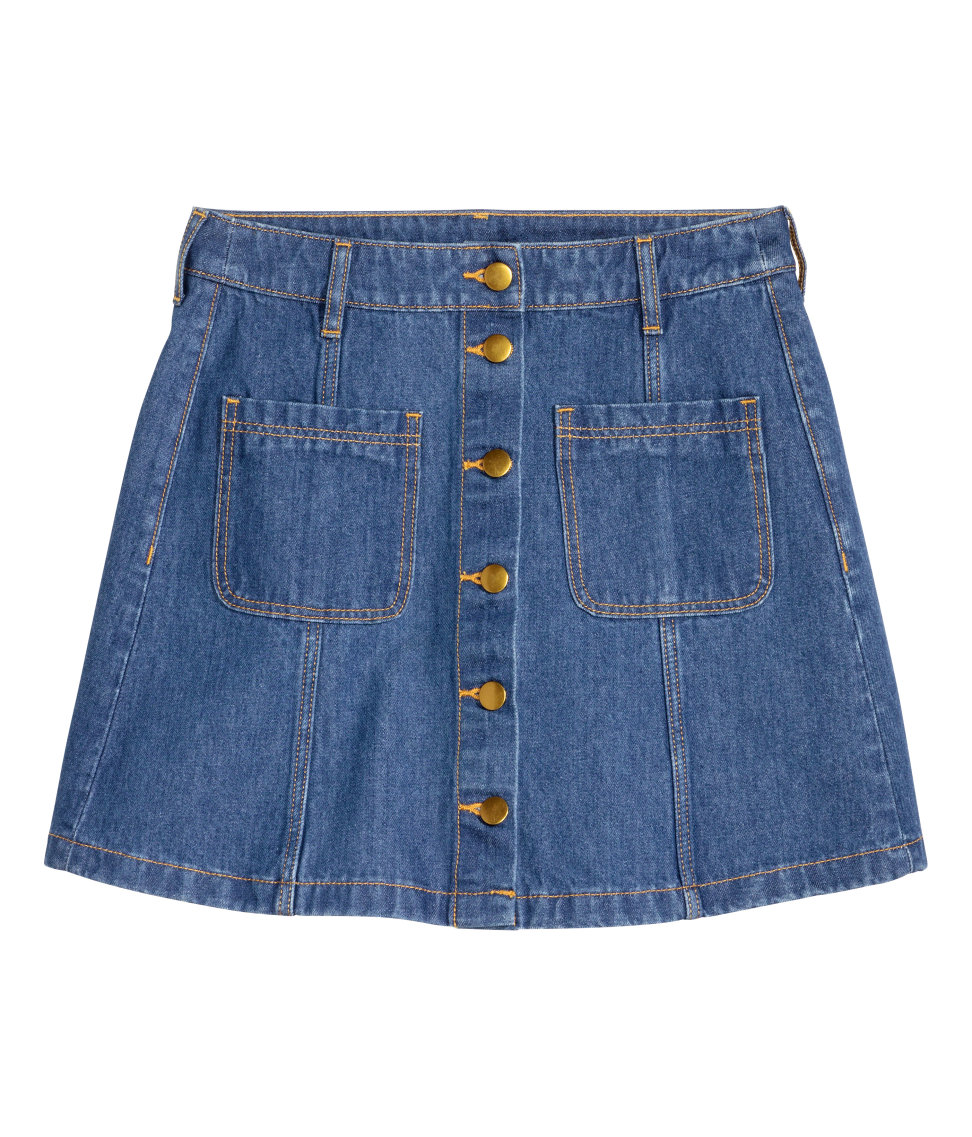 them all (according to us), is the mini skirt one that's both edgy and charming at the same time (which truly is the best combination, right?). But as with everything, the denim skirt also comes in shapes of A-line skirt, pleaded, pencil, straight, ruffled or as slit!
The denim skirt is one easily matched piece, as denim is keen on being paired with both poppin' colors and basic ones. A loosly tucked in tee, a thin belt and you're ready to go! Or how about an oversized sweater to pair the denim skirt with on colder days? A third combination, that never will be tiresome, is to match the skirt with a buttoned up shirt. Kind of easy going and fashionable at the same time!
Even though we didn't list it as a Spring Wardrobe Hero, we're (obviously) big fans of this gem of clothing piece, so folks, here's one for the denim skirt!