You know we like when our fashion game is more specific, like really specific. Give us the details and we'll surely go nerdy about it. This week's spotlight is all about the jorts, aka denim shorts.
Life of Denim Shorts
Denim shorts, or jeans shorts ( = jorts), are exactly what the name states. Shorts in denim fabric or short jeans. Contrary to popular belief, denim has be around for quite some time, more precisely since the 19th century. However, denim shorts, as we know them today, have been present in the fashion arena since the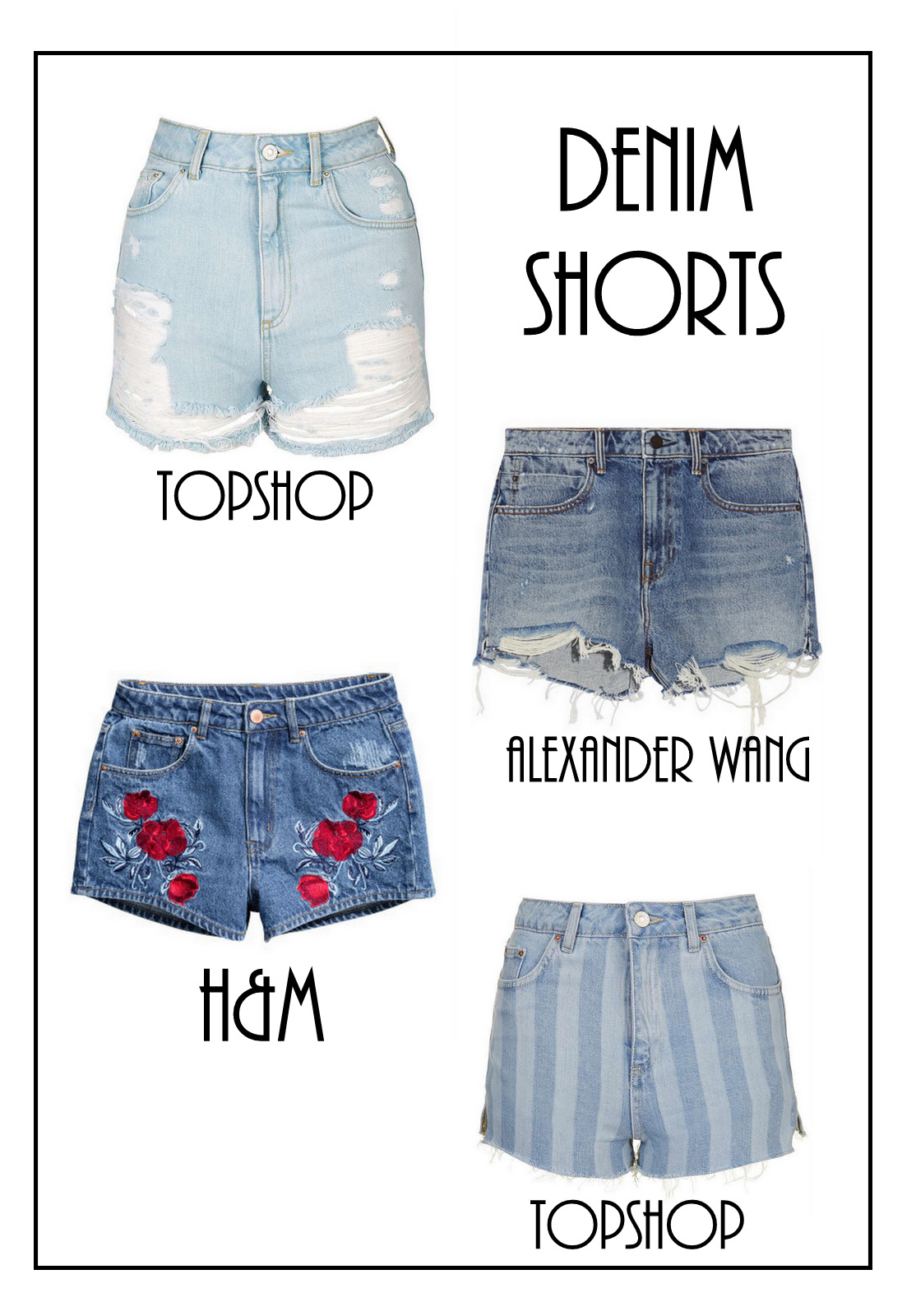 1970's. The hotpants version of the shorts got their breakthrough in the tv-series Dukes Of Hazzard and after that, kind of everyone needed a pair. The jorts got even bigger a decade later with the denim boom of the 1980's. Short, fashionable and funky shorts that worked with the oversized jacket and voluminous hair.
Denim Shorts today
Today denim shorts have gone from shorter than short, knee-length, up rolled and back to mid-thigh. As of the 10's, the high waisted jorts are popular amongst the fashionistas and commonly featured in collections. They're both edgy in the denim fabric, chic in the casual style and favorable as they mark the waist. We mentioned that there are a lot of options out there in the stores today, but hey, don't forget to check out the vintage/second hand shops too! A more eco-friendly option and a bit more fun with some history to go with them! And can we just state for the record, that denim shorts status as a clothing piece is so popular that online shops often have a specific category for jorts in specific?
Working the jorts
If you want to work the denim shorts there are some things to keep in mind. If you're opting for a shorter alternative, be sure to keep the balance with a more covering top. Perhaps you want to work the high waisted, if so, do a tuck in or tie a knot by the waist with your top. Letting the two pieces meet in the middle is a chic one! As jorts often are distressed or gives a casual impression, matching it with more preppy pieces are both fun and a good statement. While we're at it, denim shorts and a boho look is kind of like strawberry and nutella. It's just an obvious combo!
Folks, what style of jorts do you prefer?