Folks, let's forget about the fact that it's only the first day of spring (or at least according to the calendar!). But we're already head over heels for the denim life this season. Seldom is anything such a perfect match as spring and denim! So, of course we have to celebrate the fact of the matter!
As with many fabrics, denim is perfect for different clothing pieces and quite useable as well. However, the wonderful pro with denim is its power of giving a clothing piece that little extra. Mainly because of the fabrics many shades and versatile features! Even though denim is most common as jeans, jacket, skirt and shirt – we love the contrast it gives to a tank top, a dress or as a jumpsuit (just to mention some). We are also major fans of denim on denim, or even denim top to toe as the combination catches the light by its different shades and shapes. Denim is also considered to be a neutral, which means that it counts as a base  and gives endless of matching options, not only with colors but also with fabrics! Denim with leather, faux fur or suede creates an interesting effect – not sure? Try out yourself!
Folks? The denim life this spring is real and we love it!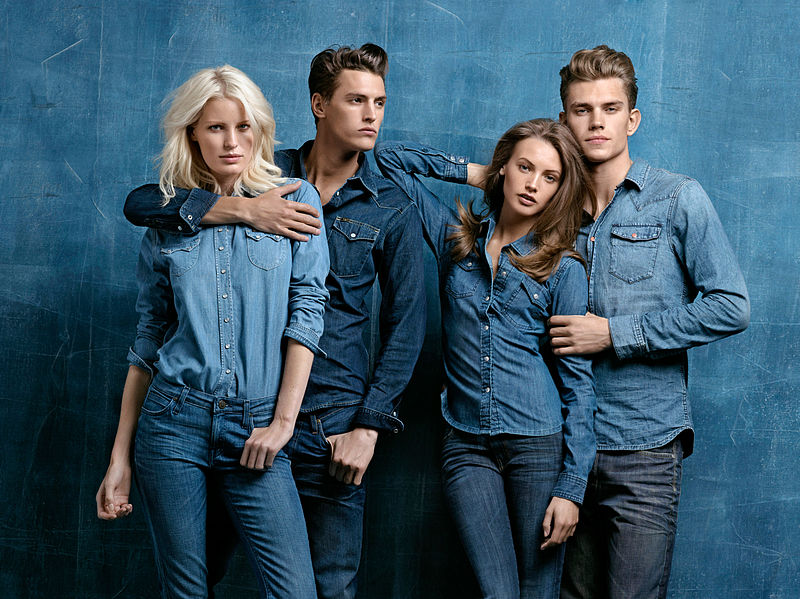 The picture used is not the property of The Fashion Folks (Creative Commons). Find source here.