Folks, let's begin August by highlighting the best piece of denim that might exist. The denim jacket. Yes, if you've been a kid of the 80's, 90's or 00's (or just have been alive), we're pretty sure that you've worn the denim jacket at least once or twice (or everyday) in your life.
Life of the denim jacket
Even though the denim jacket feels rather timeless, its story goes back to the late 19th century. Well-known denim brand Levi's designed the first denim jacket, and with a proper breakthrough to the mainstream in the 50's, it's been a classic ever since. Hollywood icons James Dean and Marilyn Monroe are two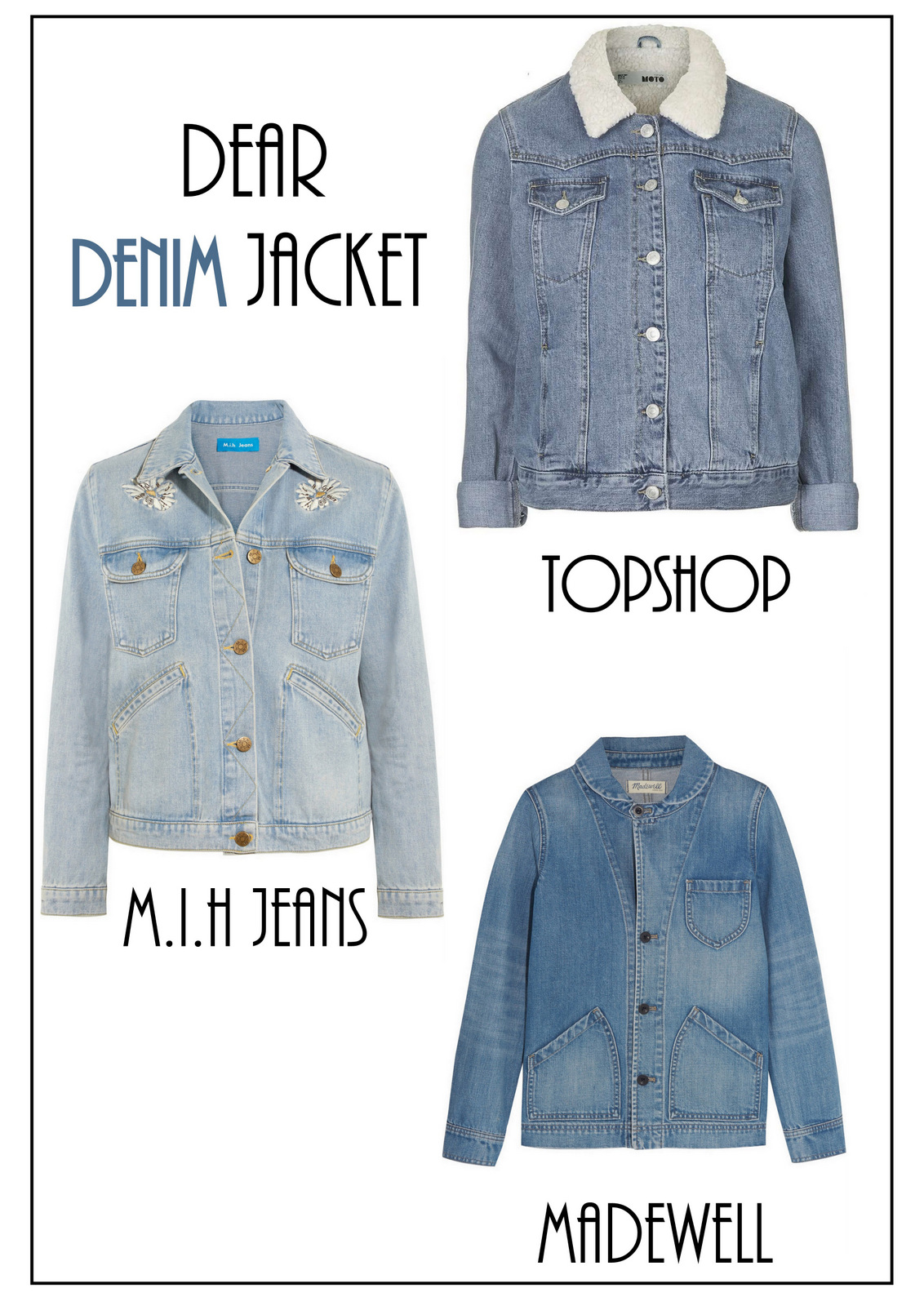 famous faces that worked the piece during the decade. Denim would become a symbol for the new youth fashion and is still to this date more associated with attitude and edge rather than preppy and done. Even though the lines between styles gets less visible.
The wardrobe hero of our time
The awesomeness of the piece is invaluable today. Denim jackets are both easy to style, brings roughness and works during both fall and summer. The denim jacket is one of those pieces that adapts themselves after the curring trend. The late 00's saw a lot of tight, defined and short denim jackets and fast-rewinding to present time, it's a mix of retro 70's and grungy 90's denim jackets. It's the wardrobe hero of our time (or kind of the chameleon).
Ways to work it
So what to do you with a denim jacket? Or what don't you do is a more appropriate question. You pair it with feminine dresses, with high-waisted jeans, with more denim, with a maxi dress, with some colors, with a bold pattern etc etc. You just add the piece wherever you want some edge. With the selection out on the fashion market today, you can find a denim jacket that suits you and your personal style. If you want to level up your game, why not go 90's bold and buy a trendy jeans jacket with patches? We like those you know (see below).
Folks, the dear denim jacket is a dearly denim piece of ours!