The summer mood is everywhere right now, although life is far from normal. But, focusing on something creative as fashion can work like an escape too. Creating your summer style 2020 is about finding your personal style. Find a balance between timeless clothing pieces, trends and what your voice in fashion is. Here are some ideas on how to create your summer style 2020. Find the big article on summer 2020 trends here.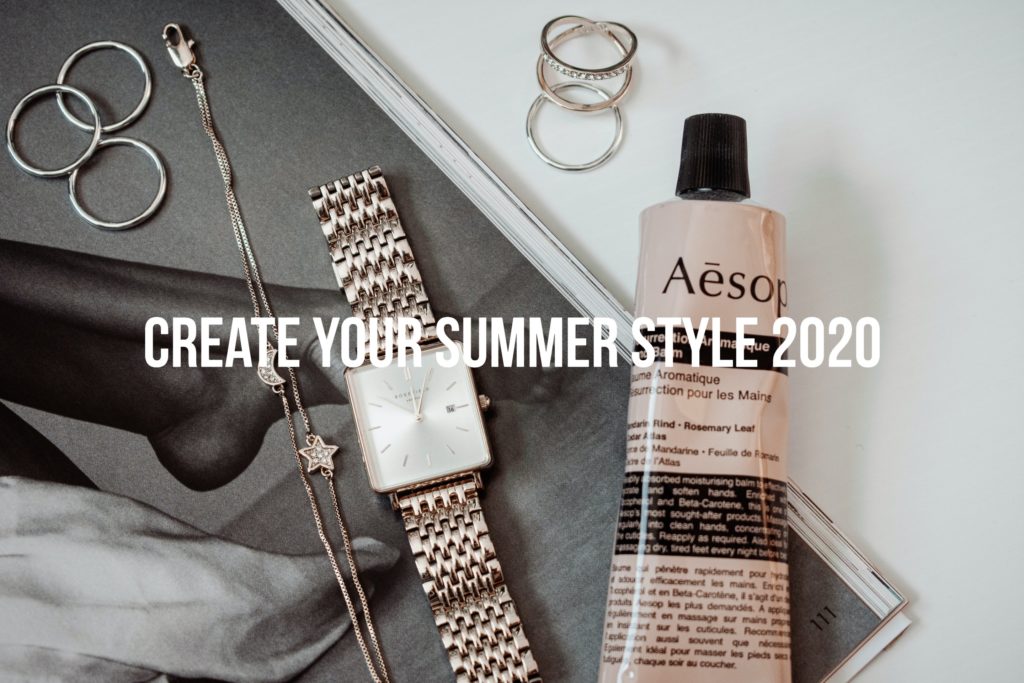 Summer Style 2020
Timeless Pieces
There are few items that return every summer. I wrote a bit about them in this article, but there are undoubtedly more of them. Example of timeless clothing pieces includes the white t-shirt, the denim shorts, the linen shirt, the floral dress and the playsuit. The popularity of these pieces are more or less the same, but also differs depending on the current trends. Sometimes the linen shirt gets more attention if it suits the current vibe, like now, and other times it's all about the flowy vibe of the floral dress. The most important thing though is that you find your key pieces. Perhaps you're a big fan of chunky cardigans and playsuits well, let that be your summer go-to pieces. 
Trendy Pieces
Each summer there's definitely some pieces or styles that gets some extra attention. This year we see a lot of silky pieces, pastels, delicate blouses, statement dresses, midi skirts and florals in general. Jewelry such as thin necklaces, pearls and headbands are also having their moment. In other words, many of the trends we've been seeing the past seasons are still going strong. This means that it's still the perfect moment to incorporate them into your fashion life. Go for the florals, add some earrings before heading out and embrace the pastels!
Your Touch
When you've combined timeless pieces and trends, the last thing to do is to add your touch. You're really the only person that knows what your touch is, but it should be something that you enjoy and feel comfortable in. It can be adding your favorite earrings, doing your hair in a specific way, adding your favorite pattern or framing the silhouette. You know how some people are just known for that high ponytail, those gorgeous bracelets or statement sunnies? Well, find what's true for you. It helps if it's something minor that you can apply to many outfits, such as accessories or jewelry! Find some trendy inspo here.
Folks! How are you creating your summer style 2020? Let me know in the comments below! Xx