Fair enough that winter might be even a better season for dressing cozy, but fall is definitely the beginning of it. I want my fall fashion to be warm, chic and comfortable. Luckily, there are several ways you can make the most out of the fall fashion, as lots of cozy and stylish materials and clothes are in style! In this article I'll talk about some different ways you can work the cozy fall fashion 2019: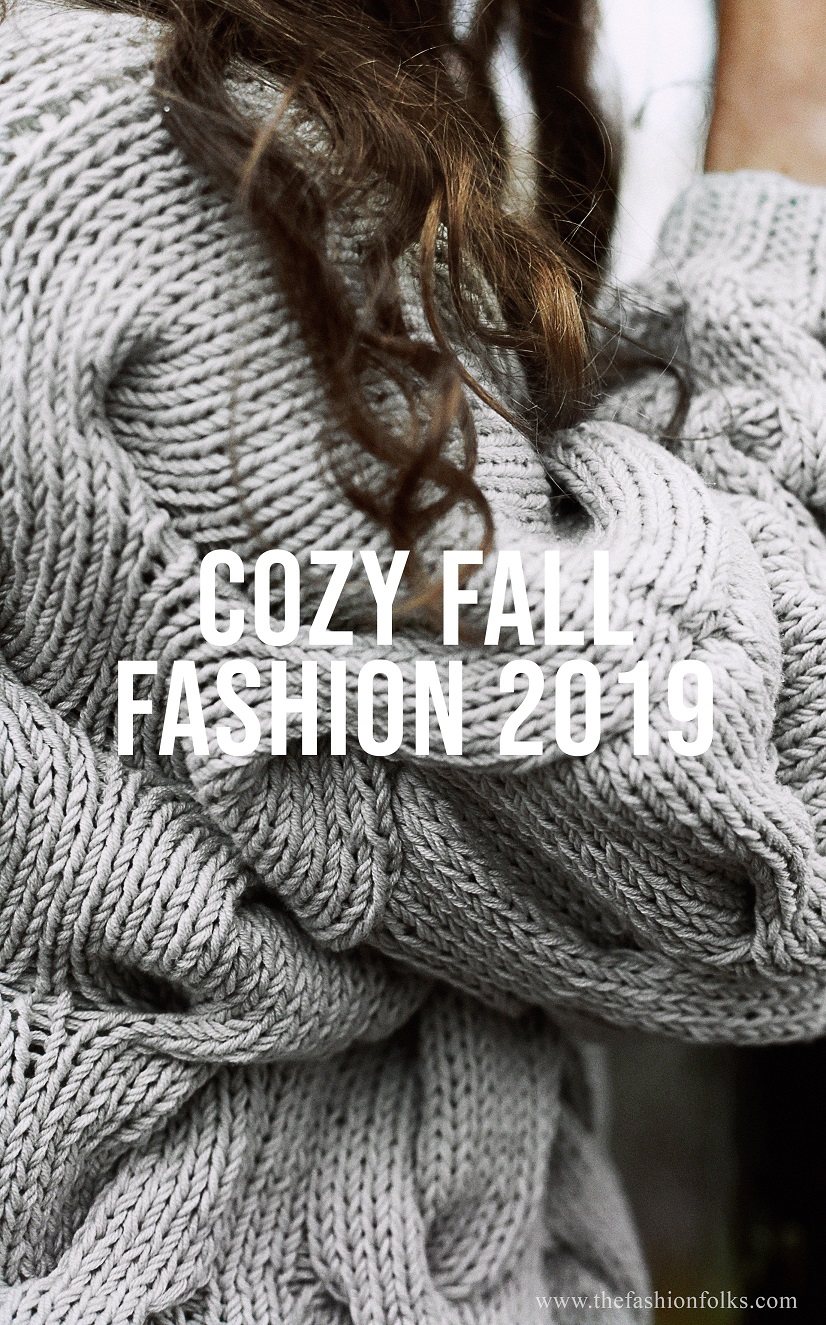 Cozy Fall Fashion 2019
Knitwear
The first thing on this list of course has to be knitwear! The cozy, knitted pieces are just the best for the fall season. Sweaters, cardigans, dresses, accessories – you name it! My favorite is probably the oversized, chunky, knitted sweaters. Statement sweaters with exaggerated sleeves have been popular for some seasons now. They of course remain an important wardrobe staple. They're great to pair with high-waisted jeans (tuck in the sweater in the front), layer over midi dresses and maxi skirts! Definitely a must if you want to stay cozy this fall. Don't forget to use knitted beanies, gloves and scarves for the ultimate effect! 

Oversized Pieces
Another cozy thing about fall fashion is the oversized pieces. I love how functional oversized pieces are. Not only are they cozy and spacious, but they're also great to layer with. Perhaps you're working a shirt with a sweater over and you add an oversized, chunky, cardigan to finalize the look? It's also great to layer an oversized coat with a more defined jacket under. It's a great way of staying warm and fashionable this season! 

Blanket Scarves
A blanket scarf is a must for fall and winter. I wrote about it in this article and I've also talked about the blanket scarf here. What I like about the blanket scarves are that they'll of course keep you warm, but they'll also make the outfit more interesting with the amount of fabric. This is especially stylish if you choose a blanket scarf in a popping color or pattern. Black scarves are stylish too and great for layering, but a scarf in an earthy color or fall shade will contrast the outfit better and make it more dynamic! A blanket scarf in a glen check pattern or leopard one will also make the outfit more interesting and be quite easy to style!

Warm Coats
Lastly, the warm coats! By warm coats, I mean coats that are you go-to clothing piece on really cold and windy days. The warm coats should preferably be a bit longer, knee-length or midi is perfectly fine. They should also be timeless in their style and something you can have for years. The warm coats are a chic match with high boots, as I talked about yesterday, but also to layer with cardigans or other jackets under. Invest in a coat in a neutral color or an earthy one. Camel, olive green and a baby pink are fun alternatives. 

Folks! What are your thoughts on cozy fall fashion 2019? Let's chat in the comments below! Xx