If I praise summer fashion for being foolproof as it often only requires one or two pieces of clothes, I adore fall fashion for its layering possibilities. Just keeping it warm, fashionable and chic by adding all the layers one needs and wants. Here's the complete outfit layer guide fall 2017: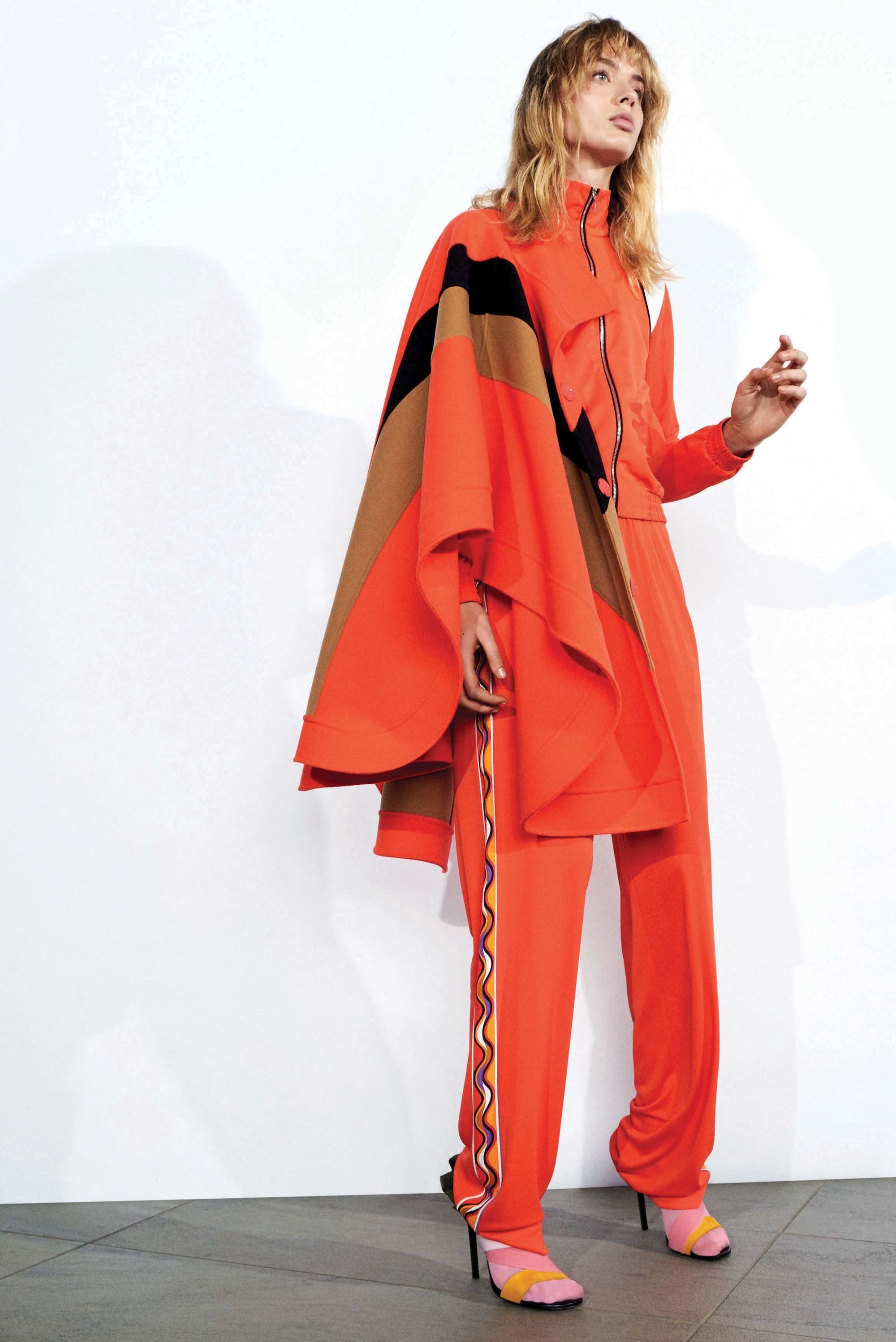 Courtsey of Emilio Pucci | Pre-Fall 2017
Three Layer Guide
The first step to learn how to embrace layers is perhaps doing two layers. A top and a sweater over it is pretty much something we all are doing. The ultimate three layer style, fall edition, is a buttoned shirt, a sweater over and then jacket. Nothing more or less than that. Another ultimate three layer style is a turtleneck top, a sweater and a coat. The golden rule is to let the first piece be defined, long and have a high neck so it'll be visible. The second piece can be a bit thicker and the third piece is a jacket/coat that is a bit loose. By doing it so, the outfit won't feel too tight and all the elements will be visible too! You can go for a fourth layer or fifth in total by adding a vest over the jacket and a scarf.  
Layer The Trends
With all the styling tips in general, you can of course add some specific trend details. I did a full post on the fall fashion trends here. If you want some specific advice though, I'd say that keeping it to the trending colors this year is the way to go on about a trendy layered look. Red is all over the place and favorably done in a monochromatic style. If you have different shades of red/pink or red/orange. Why not try to create a three layered look with those pieces? It's fun and unexpected! If you want to embrace the office style. Go for a crispy white buttoned shirt, a navy blue sweater and a camel coat. Do the coat in midi to add another trendy element. Note though that the order of colors isn't that specific but just a suggestion! Don't forget the plaid shirts either as plaid is perfect for fall!
Five Things To Think About
Here are some things to keep in mind (honestly I could do a full book on the subject).
Do use prints to your advantage. Let one of the layered pieces be a print, preferably the shirt or the scarf. It adds some dynamic!
Let one or two pieces be in a statement texture. If you're going for three layers, the jacket or coat can be in a statement texture such as denim, (faux) leather or  (faux) fur. It adds life!
Remember to keep the length as 2-1-3 if you're going for the fall style suggested. The first layer should be the second longest, the second layer should be the shortest and the third layer the longest. That way all the layers will be viewable!
Keep the rest of the outfit (lower part, shoes, accessories and hairdo) light. The layers happening at the top needs some balance which a light and subtle styling will contribute to.
If you're still uncertain of where to begin. Always choose a piece with a high neck or collar, then add pieces on top of it. It's kind of foolproof. Just adding a scarf is also a foolproof way.
Folks! Did you like this outfit layer guide fall 2017? How are you working the layered season this year? Drop a comment below! Xx