Okey folks! I've been doing some research and decided to compile some of the most common fashion questions 2021. If you ask me, one thing these questions have in common is the wearability level of the items. Yes, of course all of them are wearable, but they're not as easy to style as a LBD or a white t-shirt. But no worries, I got all of this covered. And with some tiny tweaks, you'll pull these pieces off in no time!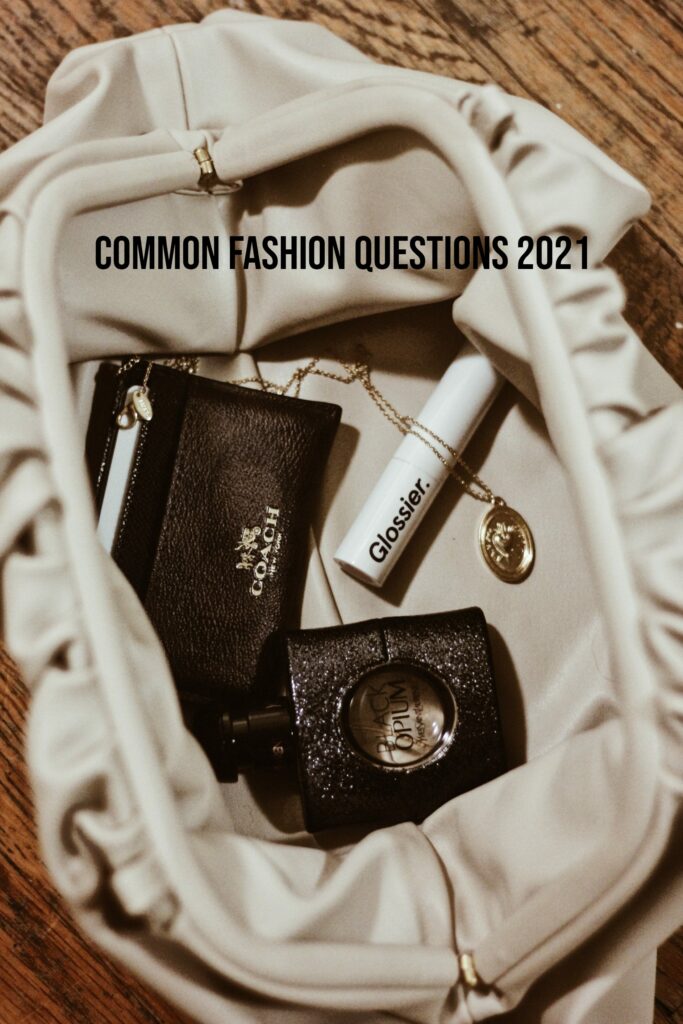 Common Fashion Questions 2021
How To Style Crop Tops?
So crop tops are immensely popular but definitely not the easiest clothing piece to style! I think they are at their best with high-waisted clothing pieces such a palazzo-pants or a midi skirt. You can also layer it over a fitted top/turtleneck for a fun effect. If you want to display some skin however, it can be nice to frame the outfit with an unbuttoned shirt or a cardigan!
How To Style Baguette Bags?
I think you can work the baguette bags like a normal bag! Mainly it's just about to not work it with chunky clothing pieces such as oversized sweaters and coats. Maybe also avoid pieces with a lot of volume/details/ruffles around the shoulders too if you're going to wear it classically.
How To Style Chunky Boots?
Chunky boots are actually not that difficult to style. Yes, they have a tendency to look a bit chunky and clumsy, but it can be solved in different ways. One way to wear the chunky boots is with fitted jeans/pants/tights. Yes, it can make the shoes look even more clumsy, but work this combo with an oversized sweater and/or jacket, and you'll balance all the volume. You can also work the chunky boots with maxi styles, but I would avoid the boots with midi lengths if the shaft isn't matching the length of the skirt. The boots can be chic however with a knitted midi dress if it's not too fitted. And yes, some cropped jeans with the boots are also a good idea.
How To Style the Maxi Coat?
The maxi coat is such a cozy item for winter! I love the idea of working it with fitted pants/jeans and a pair of heeled boots. A maxi coat with OTK boots is also a great idea! I would also style my maxi coat with flared jeans, 70s, maxi dress and maxi coat; but balance it with heels or some neat boots/sneakers. The maxi coat can also be made more structured if you leave it unbuttoned and go for high-waisted jeans and a tucked in top. You can also add structure by going for a belt with your maxi coat. I would avoid styling the coat with mom jeans and chunky sneakers, or other items that adds a lot of chunkiness and volume.
Folks! How would you answer these fashion questions 2021? Let me know in the comments below! Xx