I know everyone aren't as color obsessed as I am when it comes to matching colors. Just catch this post and this post if you want to get a better idea of what I'm talking about. Anyways, I'm pretty sure that there are many situations where an outfit ends up like "blah" due to the color miss. Here's what to do when colors aren't matching: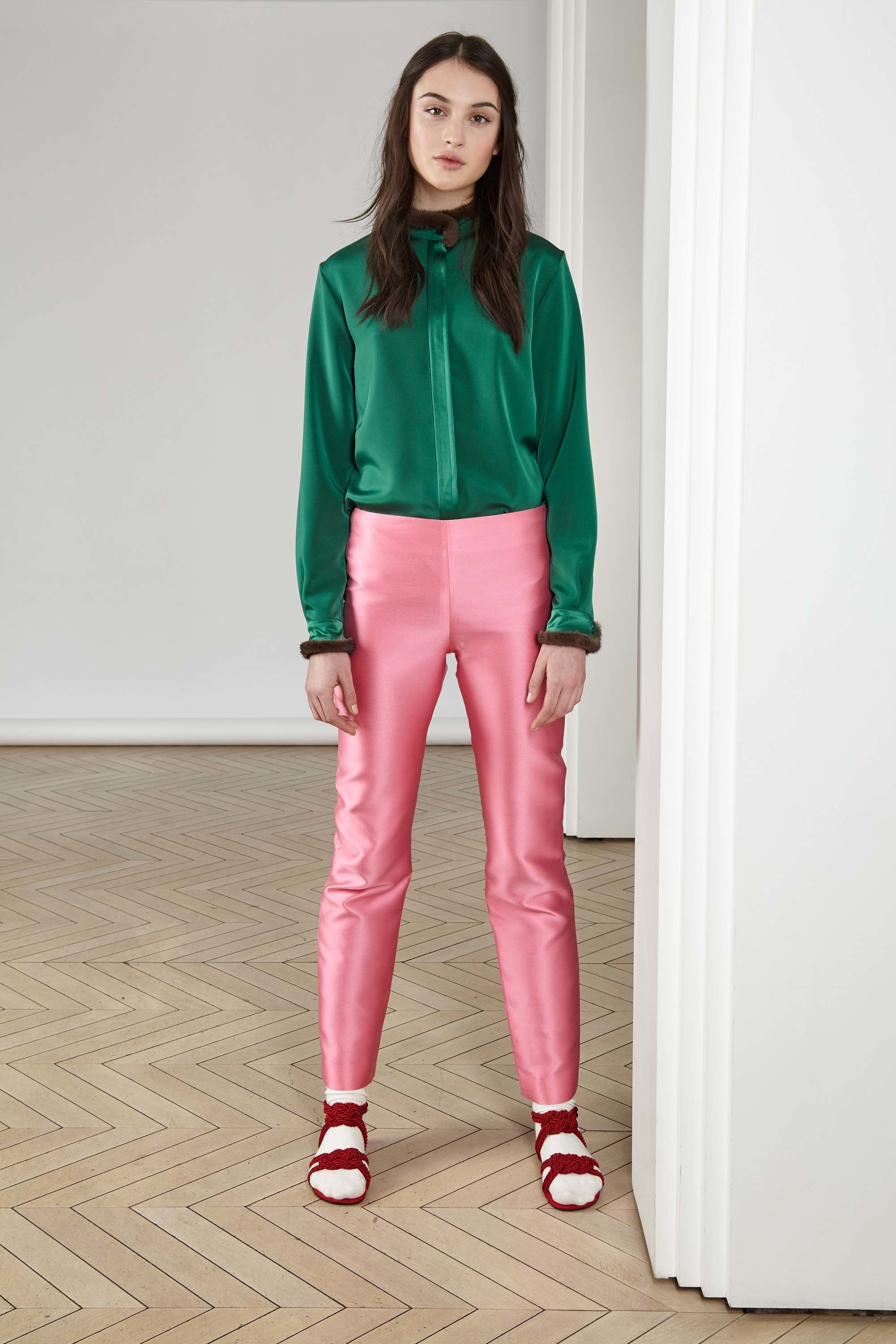 Courtsey of Alexis Mabille | Pre-Fall 2017
Neutralize The Match
One thing to always keep in mind when something is too much of a statement in your outfit is to neutralize it. This is relevant when a color clash occurs too. As a color clash is an unwanted statement you have to neutralize the two. This can be done in several ways. To begin with, you can let the colors oppose each other and not be placed in a connecting way. For instance, if you're working a pair of pants and a top, have a belt parting the two and thereby neutralize the clash. Another way to neutralize the look is to balance the look with neutral colors. Add some black, grey, white or brown to make the look more toned down. A third way to neutralize is to add a statement texture in a neutral color. The material will most likely make the look more even with either its shiny or voluminous appearance. A (faux) fur is a terrific example of this.
Find A Common Color
There's quite often two awkward colors at least share one, or a few colors together.  A turquoise and purple might not be an ultimate match but when neutralized with white or grey the outfit can work. Same goes with red and yellow which might sound like ketchup and mustard. When done with orange the three colors creates quite the harmony. Orange works like a bridge between red and yellow as the two mixed together becomes orange. See where I'm going? Try to find a color that's common for both the shades, that way you'll get a color-blocking look without it looking way too crazy.
Just Change It
This definitely might be a way of cheating the situation, but if you can't neutralize the color clash or add a common color: it's easier to just skip the shade. I'd try to take the color you like the least and find it in a similar shade and see if it works. Sometimes it's about the intensity of the color that's a bit off in the context. A neon pink with baby yellow is not as genius as neon pink with neon yellow. With that said, try to find a similar color of the same intensity to make the two opposing colors match in a more smooth way. If you have no hope for the color combination at all, just change one of the colors to a neutral or a shade you know is working!
Folks! What do you do when colors aren't matching? Do you run for your life or do you try to style your way out of the situation? Let's chat in the comments! Xx