A sort of yearly tradition on this site is to talk about Pantone's color of the year. 2017 it was greenery and 2018 it was ultraviolet. This year the color is coral! Or more precisely, the color of 2019 is living coral.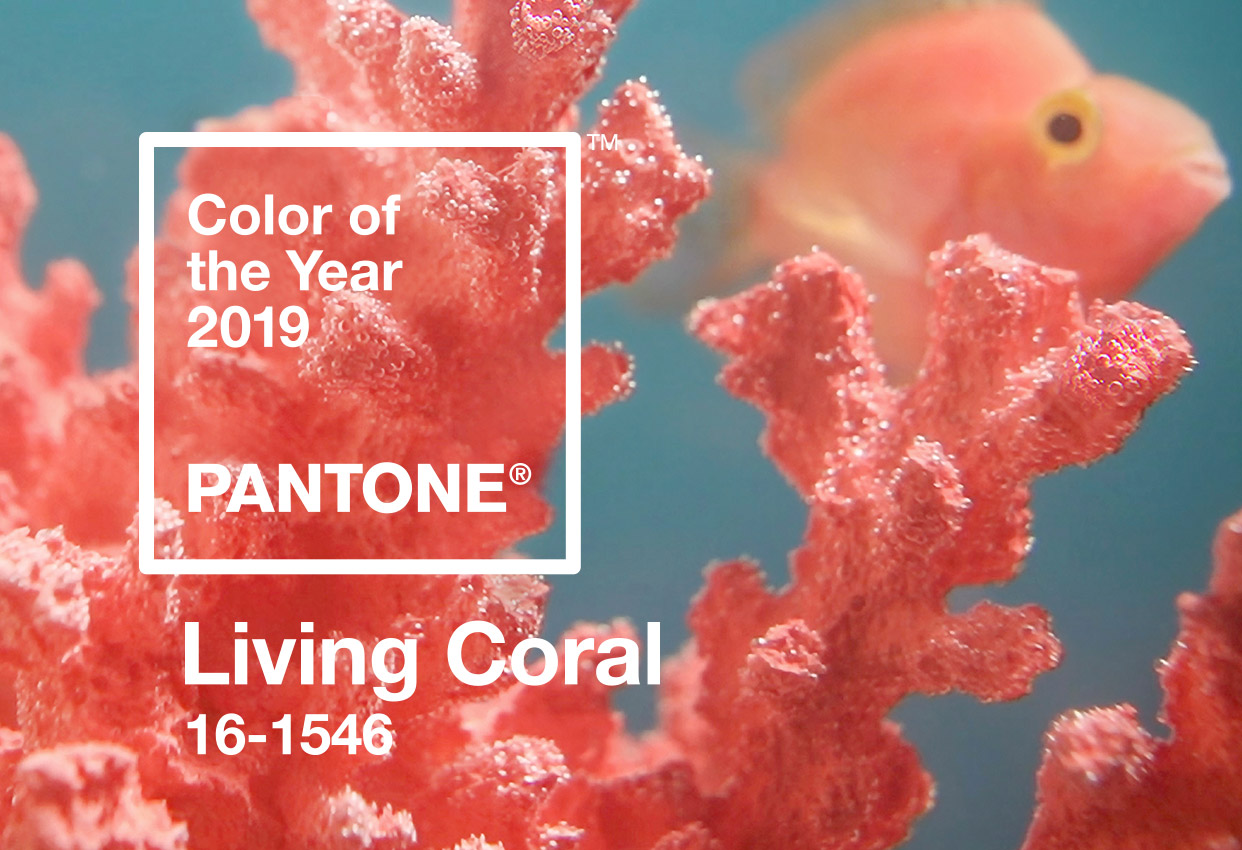 Coral 2019
Pantone describes coral as being warm and lighthearted and a reaction to our digital lives. Furthermore, the color company states that "…Living Coral embodies our desire for playful expression". I agree fully with Pantone that coral is a color that feels both warm and playful. Kind of also has a childish vibe to it in a favorable sense. It's inviting, soothing and cheerful. From that point of view, it's a pretty distinct contrast to the color of last year, ultraviolet. The deep and cold purple felt futuristic, digital and royal. Perhaps 2019 will be a year of embracing digital detox, feeling more light and playful? Well, let's live and see!

The Meaning of Coral
The coral color is one of those colors that are a mix of several ones. It can both be seen as an pinkish orange or a reddish orange. Or perhaps even the other way around. The meaning of coral is therefore perhaps not as clear as if it would've been with a more common one. Orange is often associated with energy, health and warmth. It feels exciting, welcoming and uplifting. Pink is also associated with similar factors, being linked with words like optimism, love and understanding. Both of these colors are in line with what Pantone describes coral like, a color that's easy and warm. To put it in a more concrete context, I'd add that coral (with its direct link to the sea animal coral), is one that's typical of summer. It kind of goes with the whole vibe of bright beaches, palm trees, coconuts and the ocean!

How To Style Coral 2019
I'll come back to this subject in another article, but an overview is always a good idea! Coral is quite specific as a color and as mentioned, one that I would say is more typical of the warmer months. That's why it also is a good idea to pair it with other colors that are common of that time of the year. White, navy blue, grey and a tropical green are some shades I think would be good. Beige will also help to balance the color and so will silver. I think pairing it with red is a bold, but fun move. Preferably an apple red to keep the colors of the outfit more popping!

Folks! What are your thoughts on coral 2019? A yay or a nay? Let me know in the comments! Xx