So the color of the year is green and we all will probably be fine with it sooner or later. Perhaps not pea green in specific, but green in general! So, to get us all started I thought it would be quite the good idea to spill the (green) beans on the subject. Here's how to match green! 
Idea of green
Of course no one is forced to embrace green and if you're planning on ignoring it you'll be more than fine. But the same as with trends, color of the year is a fun way of keeping the fashion game in transition. It's not a rule to follow but a spice to add (slaying on the metaphor front here). So as for this post, green can be a fun addition and not a color that should feel compulsory. But head's up that we all will probably see green a lot, like a lot a lot.
Different shades of green
There are different shades of green, obviously, but the one in specific for the year is pea green. Pea green is quite the difficult color as it's hard to match, feels a bit too retro and is not completely in line with the trends we'll be seeing the upcoming year. Even though I'm curious about seeing how this color will develop from here, I'm even more excited about embracing green in general.
Depending on what shade you're going to embrace, the best color match is different. So I put together some ideas, and some of the best matches according to moí. I wrote more about color matching on green in this post. In general though, when color matching, it's always a great idea to play with different details and placement of the colors. Bright tops enlarge your upper body and dark tops narrows. If you're unsure about starting, choose the darker color for the base and pair with a brighter color as detail. When you've built up a good dose of color confidence, work yourself up and let the brighter color be in focus! Here's a full post on how to color match.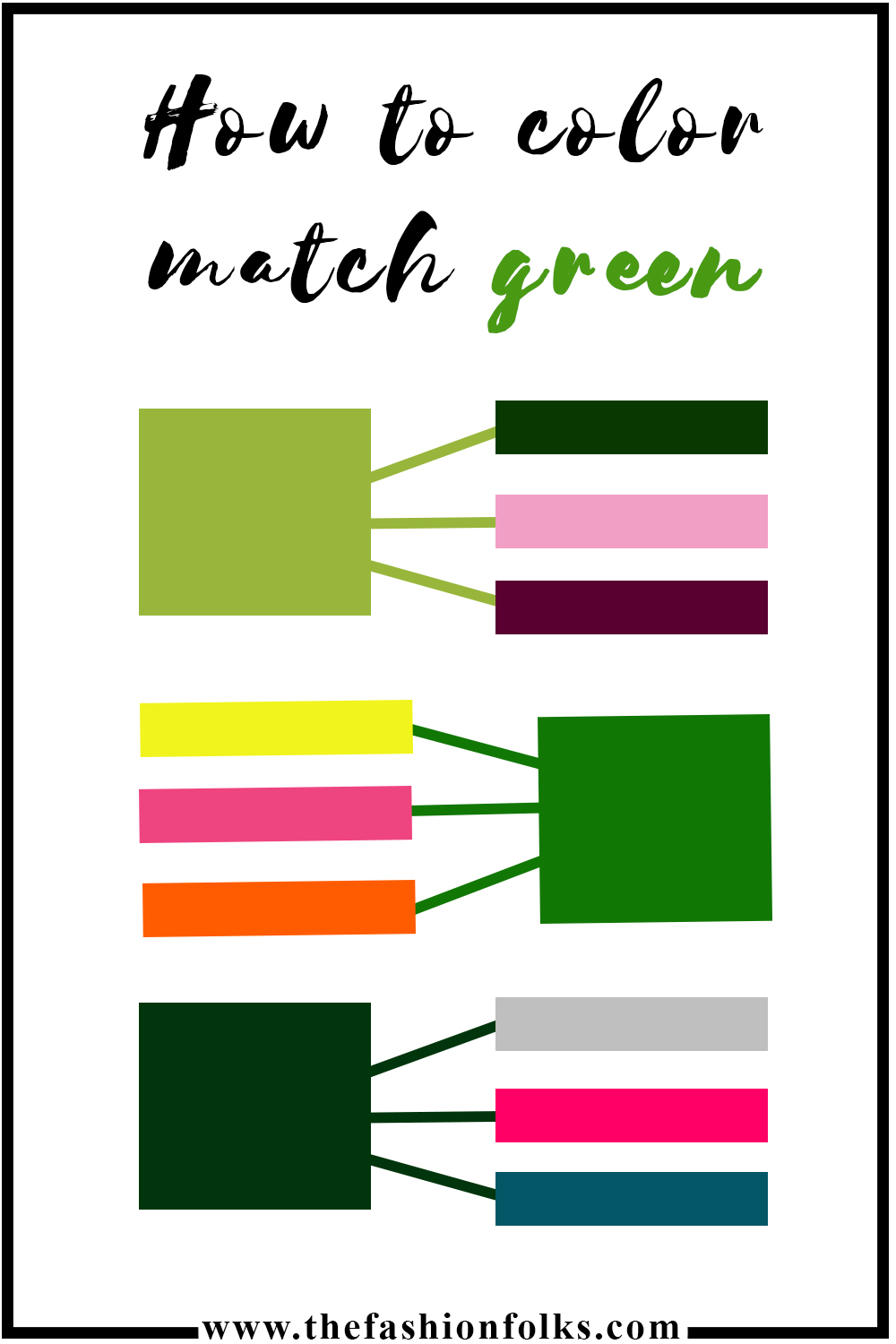 Pro-tip:
If you want to work the green color scale as a pro, focusing on texture is a great way of dealing with it. I've already declared my love for dark green and velvet in combination, but green really is a great color in fun textures. Like, forest green faux leather or emerald green faux fur. Why not neon green in combo with knitwear? After all, green is a color of nature so going full out and embracing crazy texture is quite the way to do it. Another pro-tip is to work green with silver metallic. Whatever shade of green will do the trick for you!
Folks! Are you planning on embracing green this year and if so, how do you match green?
Did you like this post? Hit the share buttons below!