I feel like it's been some time since I last spoke about some color combinations (oh, did it for spring here), but thought it'd be a good idea to get the summer articles going by a post on this subject. Here are some color combinations summer 2018 that aren't specific of this summer in particular, but surely with a trendy touch or two!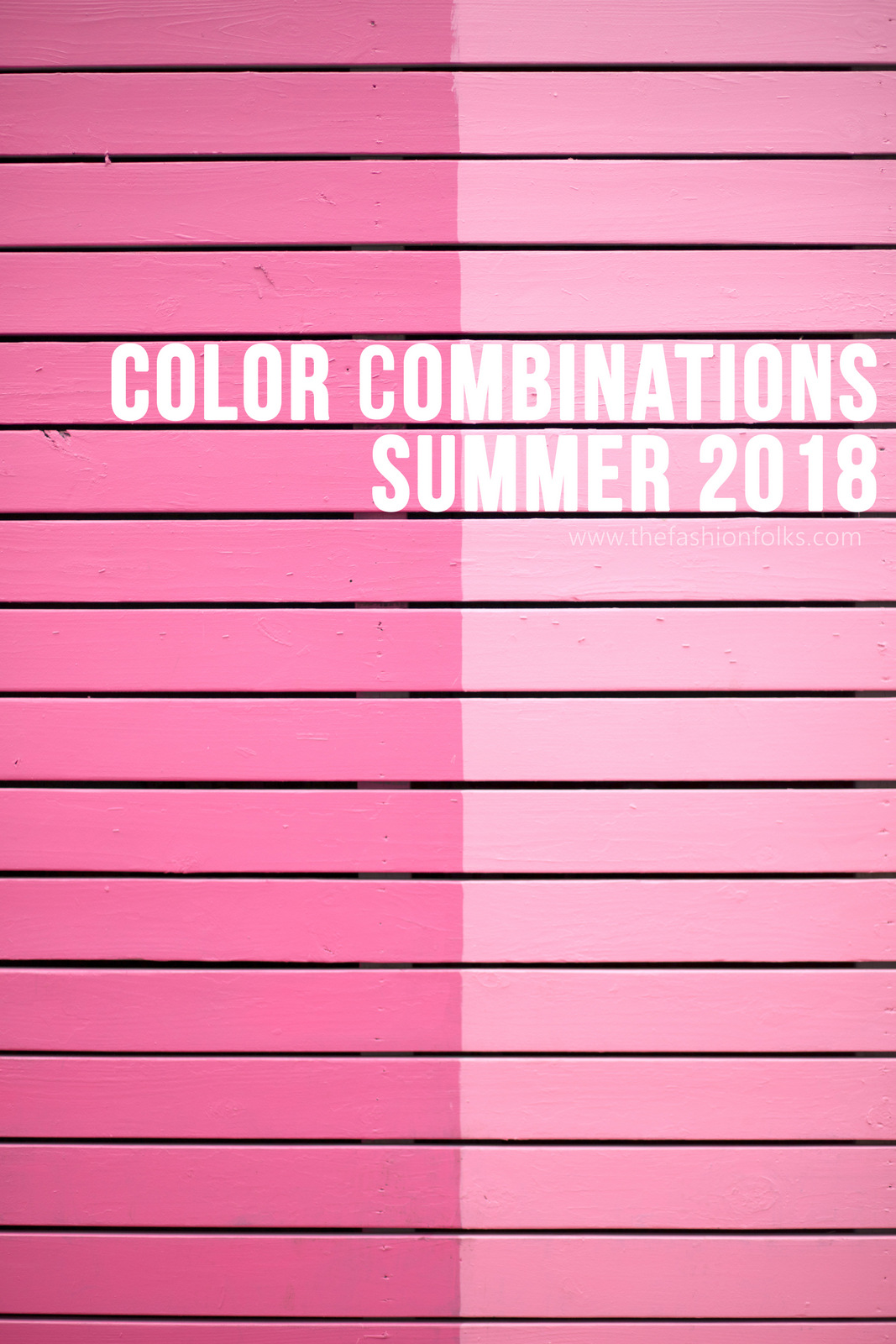 Photo by Amy Velazquez on Unsplash
Color Combinations Summer 2018
Yellow with Tan
Yellow is a color that's for long been one of fall, but has in lighter versions become more and more appropriate for other seasons as well. The specific shades of yellow can be a bit tricky to style as it draws attention. Some thinks it's too harsh with black, which I tend to agree with when the neutral color gets too much "space" in the outfit. However, one neutral that yellow blends rather well with is tan, specifically a lighter tan. If you know your retro fashion quite well, you're familiar with the combination of yellow and tan as it's reminiscent of the yellow/brown color combination of the 1960/70s. This match works best when you contrast it in different materials to enhance the contrast. Perhaps go for a knit in one color and a (faux) leather in another material? Choose a shade of yellow you enjoy and let it decide how you should go on about the styling.
Lilac with Bubble Gum Pink
I suggested pairing lilac with red in this post earlier, but I thought we'd come back to pairing purple with pink as I've briefly mentioned it before. Kind of a childish color combination in theory, but with all things purple trends and pastel pops these days, the two embodies a careless and colorful summer fashion if you ask me. A bright lilac and bubble gum pink have a lot in common in qualities and what they work to match with, the only difference (more or less) is that lilac tends to be more cold. As both are rather light though, they balances each other in a way that creates a monochromatic look. That is, if you like pink you probably enjoy lilac too. If you want to enhance the summer vibe, go for a style with ruffles, a floral print or some embellishments. One color that balances and sort of neutralizes these two is white, which is a chic color suggestion for accessories! And oh, catch this article if you need a trend update on purple as the trendiest shade of 2018.
Off White with Camel
Another trendy color combination this summer is off white with camel! The look is sort of monochromatic which is another trend factor for 2018, more so though, the look is timeless. White, of course, but also camel counts as a basic color. Basic colors are often synonymous with timeless colors. However, why I choose off white specifically to pair with camel comes back to the fact that camel is warm and white tends to be cold. Off white leans towards a warmer tone though which makes it blend more favorably with the warmer camel. The best thing about these two is that you can mix them however you feel, either if you let a piece be in center and the other one used for accessories, or if you go for a 50/50. Remember that camel in a bigger scale can look a bit sleepy (making sense eh?), which white will help avoiding!
Folks! Which one of these color combinations spring 2018 do you want to work and why? Let me know in the comments! Xx