Maybe the winter months are not the first to cross your mind when you think about color combinations. But truth to be told, winter (yes, even with all its layers and cold degrees) can be a great season for color combinations! You just got to be a bit more creative with what you already own and perhaps spend some extra time styling the details. Here are some color combinations winter 2021 ideas!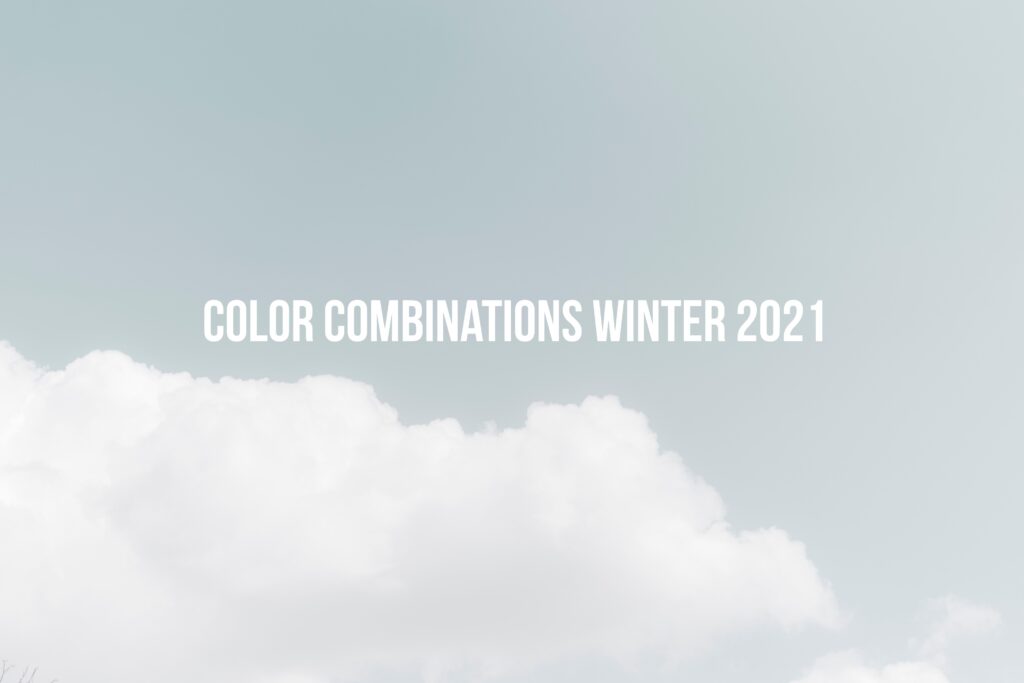 Color Combinations Winter 2021
White and Pastel Blue
White is such a striking color for winter. Mainly because it's such a crispy contrast to the popular black and grey coats and jackets. Going for something white for winter is also such an easy way of lightening up the mood. One color that's gorgeous to pair with white is a pastel blue! It's something with the icy shade of a pastel blue that creates a great winter harmony with white. Perhaps it's the resemblance to the icy blue skies of winter, perhaps not, but the duo is nevertheless a good one. It's chic to go for white as the main color and let anything pastel blue be a highlighting shade. But as always, work with what you got!
Midnight Blue and Gold
If you want to keep some of the holiday glam, but not go for a traditional red, I think you should try a midnight blue with gold. The deep vibrant vibe of midnight blue is perfection with the warm, glam, style of gold. I think this duo is the best when midnight blue is the main color and gold an accessory! Perhaps a midnight blue top and some gold earrings or a necklace?
Beige and Green
One color combination I rarely talk about is the one of beige and green. It's perhaps not that obvious, but it's such a statement of nature to combine beige and green. I especially love a more neon, or pea green, shade of green with beige. It creates a nice pop, yet is quite wearable with the neutrality of beige. You can honestly work this combination however you want, but maybe most realistic is a green dress/top and a beige coat?
Folks! What are your thoughts on these color combinations winter 2021? Let me know in the comments below! Xx