Is it really summer if you don't work a more colorful fashion? Well, perhaps it still is, but summer is definitely to go colorful! Mix and match different colors and prints, simply put. As you wear fewer layers, you have less styling to think about when it comes to combining colors. Here's some of my favorite color combinations summer 2020: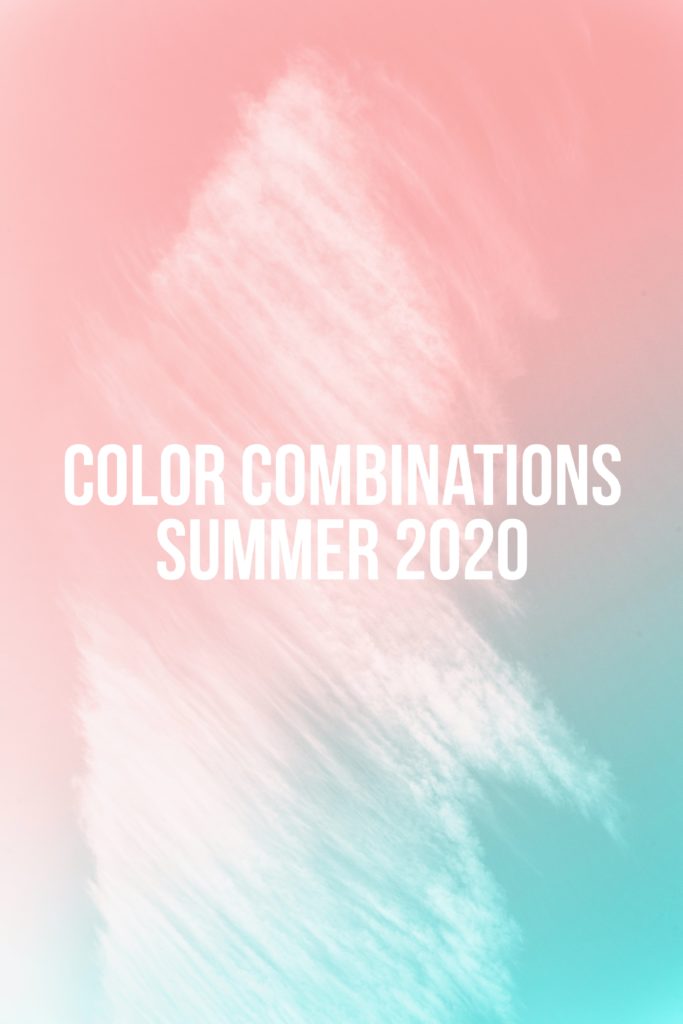 Color Combinations Summer 2020
Yellow & Pink
A fun but unexpected color combination is yellow and pink. This duo works in two ways. Either by pairing the neon versions together or to go for the pastels. A third alternative, that's not always succesful, but worth a try, is to go for one strong color and one more faded. That is, perhaps a sunny yellow with a baby pink. The colors are nonetheless a sweet embodiment of summer fashion, reflecting that energetic style. I suggest that you go for one color as the main hue and the other color as the accessory. But hey, mix and match these colors after what suits you! 
Neon Green & White
A more intense combination is neon green and white. This color mix is fresh, energetic and sporty. The intense green balance the crispy white. As the neon colors are a trend to count on this summer, it's definitely a good idea to try this combo. An all-white look with a pop of neon green (like, shoes or a bag), is a stylish outfit. Or if you own a clothing piece in neon green, pair it with anything white. A micro way of doing this color combination is to paint your nails in neon green and match it with a white dress or so! Also, don't forget to try and pair the other neon colors with white.
Blush & Plum
If you prefer a more mature color combination for summer, try this one! Blush is such a sweet summer color with its subtle rosy shade. One way of intensifying this, but keeping it colorful, is to add plum purple. The warm style of plum will match the warm style of blush. Doesn't really matter how you match these two, work with that you got! A third color that can be pretty is mint blue, just like the picture below!
Folks! What are your thoughts on these color combinations summer 2020? Let's chat in the comments below! Xx