I feel like it's been awhile since we talked about color combinations so why not do that today and focus on some color combinations summer 2019? I've matched both timeless and trend-sensitive colors, so I'm sure you'll find a combination you like whether you prefer a more classic style or a changing one. Here are three color combinations to try this summer: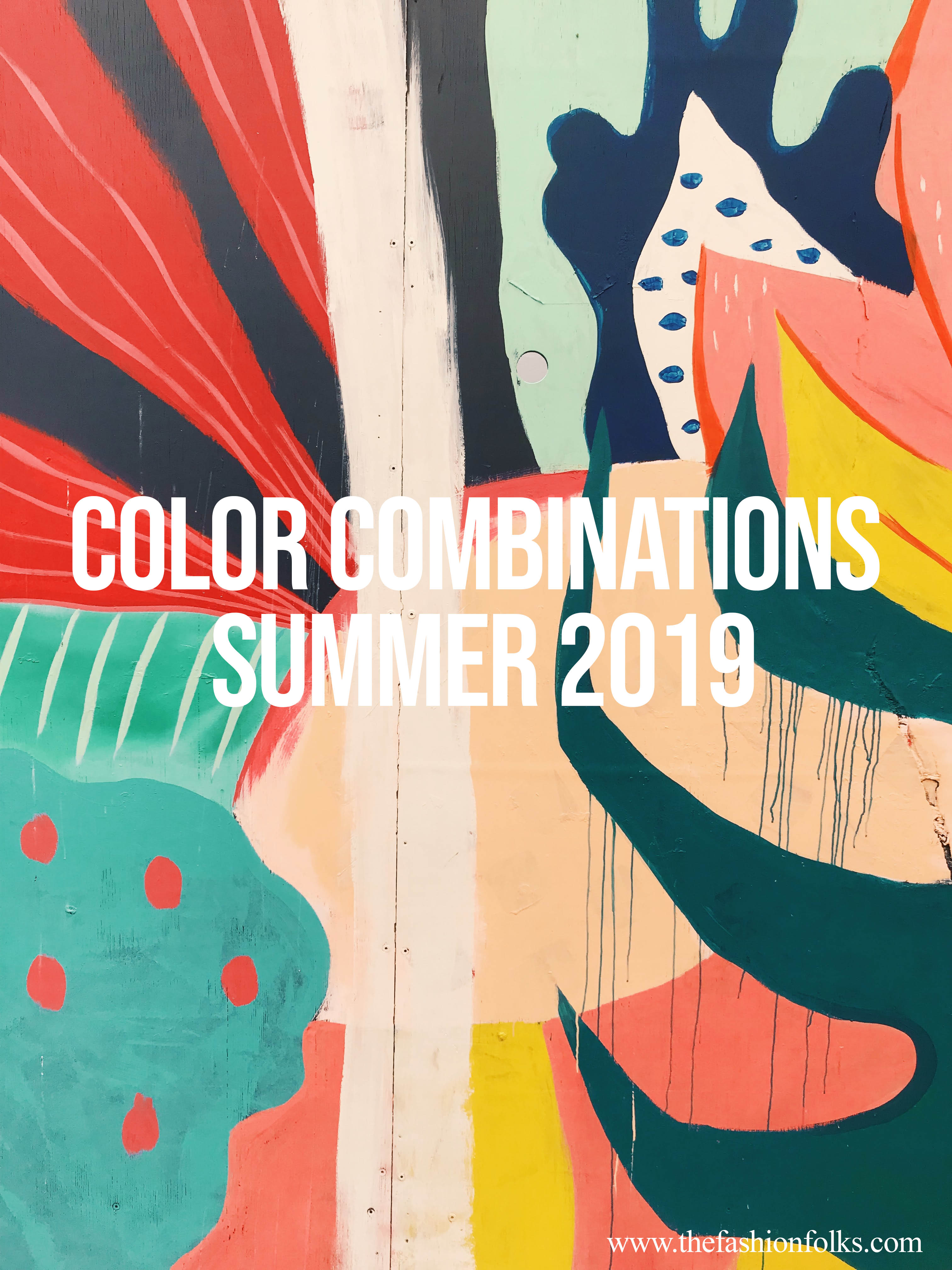 Combinations Summer 2019
Coral & Beige
As many of you know by now, coral is one of the most trendy colors this year. It's quite a suitable one for summer and I've written about it here as well as here. One of my favorite colors to pair coral with is undoubtedly beige. The intensity and lightweight style of the coral is well-balanced with the neutrality of beige. A coral colored dress with some beige shoes and a bag is a refined look. If you want to be really specific with this look, a beige that's more faded and cool in its hue will probably be the most suitable one. But coral and beige in general is a reliable match! 
Orange & Green
I've mentioned this color combination before but should definitely do it again. Orange and green is a stylish combination for a more tropical summer's fashion. I think of this duo as a tropical flower with intense green leaves and an orange core. This look can be done in several ways, but what about a green jumpsuit with an orange scarf? Or perhaps an orange dress with a green bag/shoes? Just choose an intense green if you want a more energetic outfit or an olive green hue if you prefer it more subtle. Gold is a third color that could work great with orange and green! 
Red & White
A really classic color combination to embrace this summer is definitely red and white. This combination is, sorry the expression, crispy and quite retro if you ask me. Love the idea of just combining these two shades with whatever clothes and accessories that's available. How about a red dress with some white shoes? Or a red floral skirt with a white t-shirt? You can definitely try and add navy blue for a more nautical fashion! 

Folks! Do you have a favorite from these color combinations summer 2019? Let me know in the comments below! Xx