I did a compilation of articles with some color combinations the other week, which you can find here. But what about some color combinations spring 2020? Well, I've listed three trendy colors  below and how you can style them in creative, interesting, ways!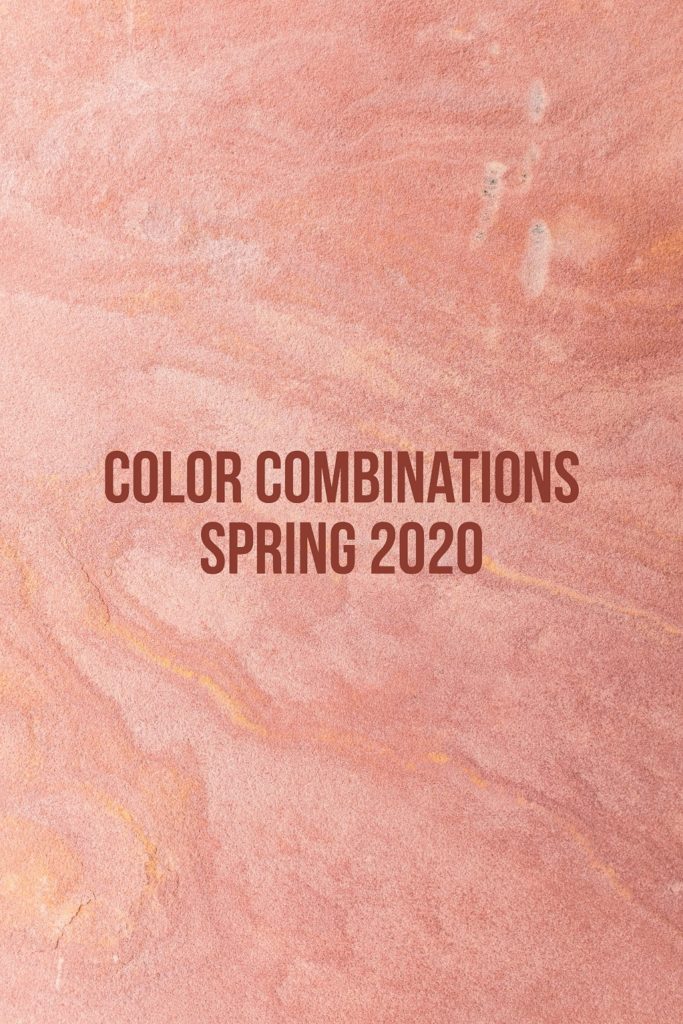 Color Combinations Spring 2020
Peach and Blue
First out is peach! This faded orange color is a stylish alternative for summer. It's kind of universally flattering with the warm hue, which makes it a great choice for anyone who wants to infuse more color in their wardrobe. I think peach should be styled as orange, which means that peach is a great match with blue. To be more specific, a more faded blue is chic, as well as blue with a lot of grey in it. Red can also be an interesting color with peach! 
Blush and Red
Another trendy color this spring is blush. The color is similar to peach but way more neutral. I've said it before but I think blush can be treated as beige. The colors are similar, but with blush having more pink in it. I love the idea of enhancing the warmth in the color by pairing it with red. The red tone will intensify the blush, but also be balanced by blush's more neutral style. I think this color combination can be nice for a makeup look too. Some blushy cheeks and a red lipstick!
Lavender and Silver
Finally we have lavender. This light purple color has been popular for a few seasons now. As lavender has a cold hue, it can be fashionable to pair it with silver, another cold hue. The color combination is subtle as both of the shades are rather low-key. Adding a metallic hue, such as silver, is one way to make an outfit more glam. As lavender can come off as dull, adding some glam silver is a good idea. You can make this simple with a purple top and add some silver earrings/necklaces! 
Folks! What are your thoughts on these color combinations spring 2020? Let me know in the comments below! Xx