Back with the damn color combinations, hahah I know some think that these articles are fun whilst other think they're terrifying as they're pushing the boundaries of color combinations past the comfort zone. But, that's what I'm here for, right? With spring 2018 slowly sneaking upon us, I thought it'd be time to do a roundup of some fierce color combinations spring 2018: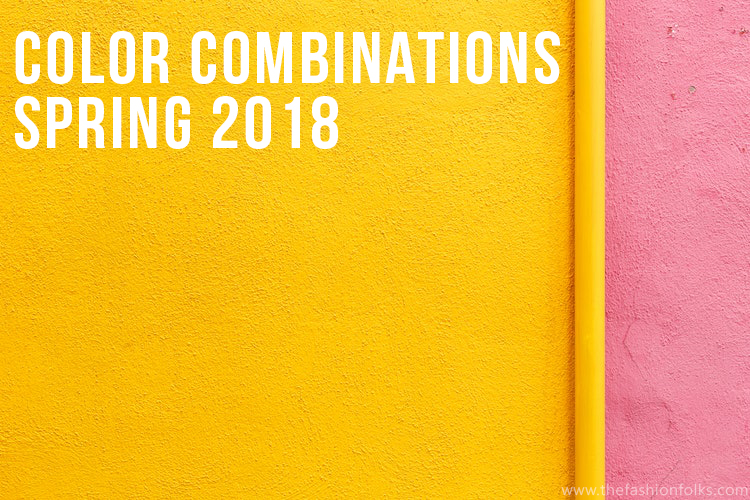 Photo by Janita Sumeiko on Unsplash
Color Combinations Spring 2018
Candy Red & Shades of Purple
I honestly think this combination is perfect for this time of the year. Red, as you all know by now, has been the trendiest shade these past months and purple was declared the color of the year by Pantone. Mixing these two together makes up for the trendiest match ever (kind of) and is also a lovely injection of color for winter and spring as well. I do think that candy red is the best red to pair with other purple shades, as it's the most energizing one and kind of light too. This helps when you pair it with darker shades of purple as in plum or a dark violet. I think it balances ultra violet too, balancing the intensity with the brightness. Candy red is also a nice match with lavender or lilac if you ask me, especially a faded lavender. The red makes the purple look more warm which is always appreciated!
Lime Green & Denim Blue
I know, I've talked about this combination before but I'm still crushing on it. I think lime green is a nice, energizing, pop of color for spring time and kind of trendy with the 90s street style going strong. A chic way to keep the color in balance is to pair it with denim blue.  The bright shade of denim, also the dark one for that matter, is neutral which gives the spotlight to the bright green. Black has a tendency to be too harsh of a contrast whilst denim blue is dark but bright enough to pick out the best of green. Pretty sure that the majority of us owns a piece in denim blue, which makes it an easy option too! Go for your denim jacket and the lime green as a top if you want to start easy. Or why not a pair of mom jeans with your lime green top tucked in? It's one I'll go for this spring!
Dusty Rose & Pale Blush
This combination is one that's just so pure according to me, it's sophisticated and refined. The dark and mystique shade of dusty rose often needs to be balanced with some brighter shades and white or a bright grey can often be too bold. That's when you want to reach for a pale blush to create a smoother blend. I think this color combination spring 2018 is specifically genius to do this year as blush is a color that's been in style for quite some time and the world is always in need of more pink, right?!
Folks! Which one of these color combinations spring 2018 will you try? Go bright and popping or more sophisticated? Let's chat in the comments! Xx