It's become a tradition to write about color combination for each season. Of course, you can work these color combinations whenever you want, but sometimes it can be nice to focus more on seasonal fashion. These color combinations fall 2020 are pretty classic, and I've talked about some of them before, but a reminder is definitely in its place!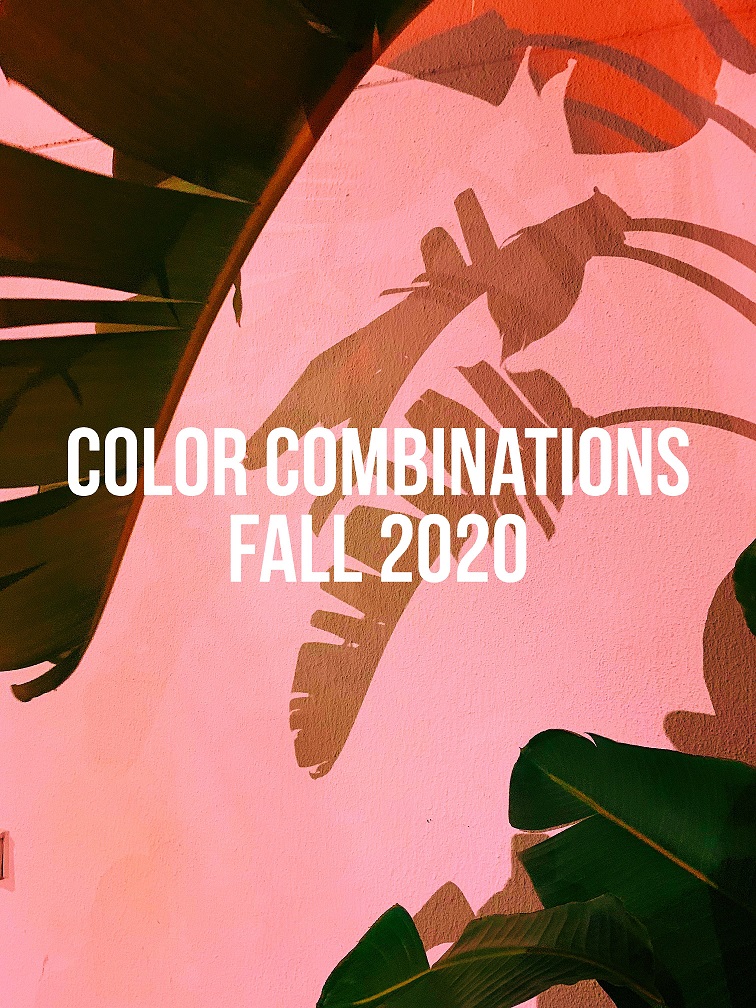 Color Combinations Fall 2020
Mint Green & Lavender
A bold but fashionable combination is the one of mint green and purple! Especially if the purple move towards a brighter shade, such as lavender. This combination might sound off for fall, but is quite the unexpected mix. Love the idea of working this duo with a darker purple shade or even some brown for a full retro vibe. It can also be chic to work these two as accessories. Perhaps you're working an all denim look, and a mint green bag and lavender shoes would be a fun twist.
Burned Orange & Dark Brown
I'm a big fan of working orange, brown, copper and beige together. Also oxblood is a good mix with the quartet. Two of these colors, orange and brown, are so well styled here by Tamu McPherson. Love the monochromatic orange and how its made wearable with the dark brown leather. Chic with the gold colored shoes too. If you're unsure about wearing orange, work the brown shade as a main color and let the orange color be the highlighting one. A bag, a scarf, a pair of sunglasses etc.
Navy Blue & Magenta
This color combination is definitely a good idea for fall. Navy blue is quite the common color, as it's fairly neutral. It has however a tendency to become a bit dull if it's not paired with the right colors. I think navy blue with more intense, defined, colors are a great idea. Navy blue with mint green, orange, red or anything yellow can definitely work. One superb way of wearing navy blue is with this intense shade of pink, kind of going for a magenta hue. Love how easy this looks, with the intense contrast. The magenta is made more wearable with the navy blue working as a top and the magenta as pants/shoes. The color pop won't be as intense as the magenta will have some distance to the face. 
Folks! What are your thoughts on these color combinations fall 2020? Let me know in the comments below! Xx