Fall is THE season for experimenting with rustic, darker and more mature colors. I just love to embrace metallics, jewel tones and earthy shades. As I'm also a dork of combining colors, I of course would like to share some ideas today! I've done the color combination series for some years now, so make sure to check out more articles here. As for this article though, let's embrace these color combinations fall 2019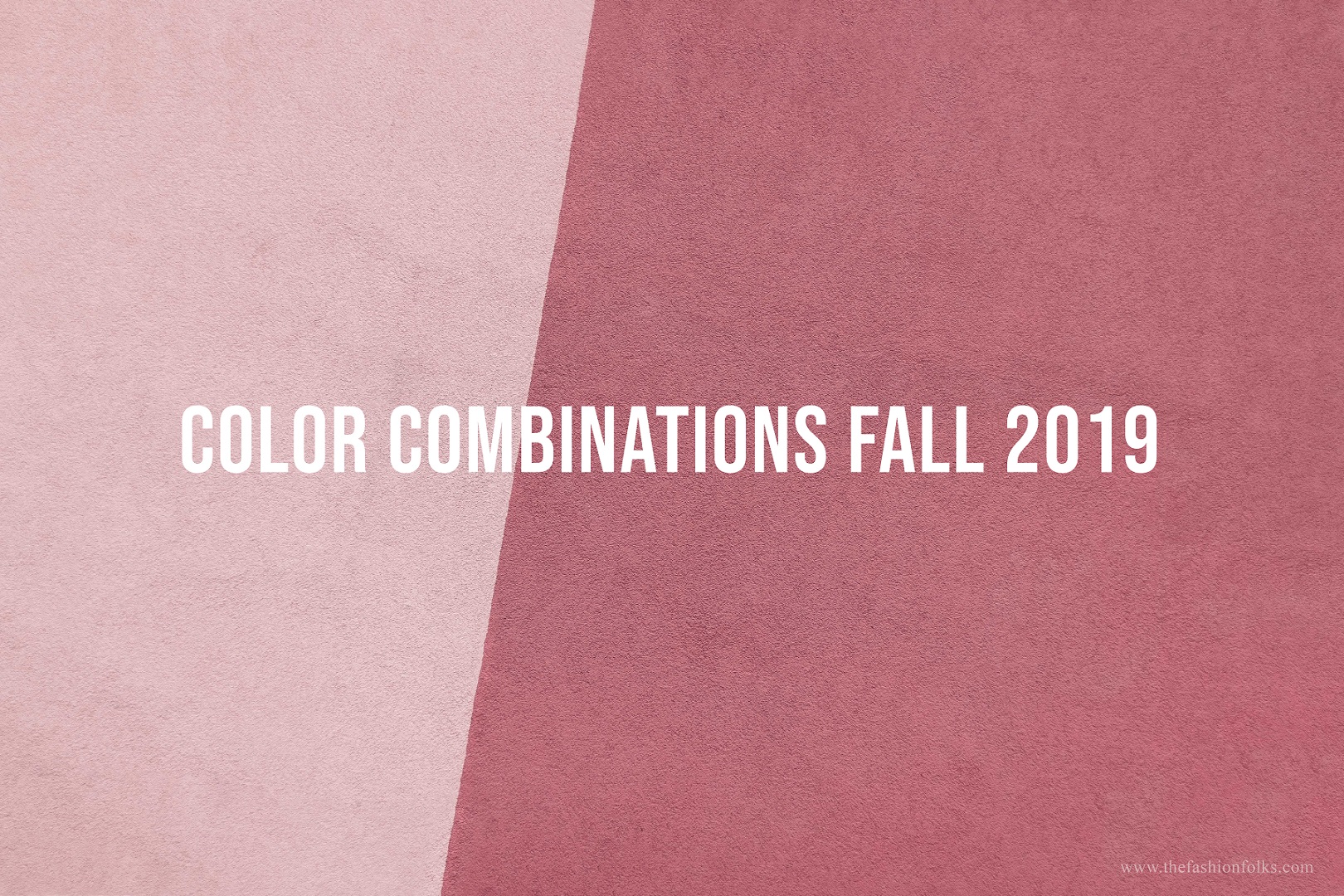 Color Combinations Fall 2019
Dark Brown & Neon Green
I talked about this color combination in this article last week, but it deserves a spot on this list too. Brown is one of the hottest colors this season and also a timeless neutral. Brown can however become a bit dull in a bigger scale, which is why it's a good idea to infuse it with some energy. Neon green might be a bit too bold if you like to keep things neutral, but oh boy is it a good statement! The warmth of brown is a nice match to the more cold toned neon green. This color combination is superb if you do brown as the base and neon green as the highlighting color. In other words, how about a brown coat or cardigan and then a neon green scarf/bag/shoes/whatever? Sounds terribly chic to me! 
Burnt Orange & Sunny Yellow
One of my favorite colors right now is the burnt orange. It's something with the color that's giving off a warm, cozy, welcoming vibe. The color is undoubtedly a bit tricky, as it's quite unusual compared to a classic brown or camel. I think the burnt orange shade is a perfect match for fall however! It works well with earthy tones, jewel tones and other fall colors. One way to make the color pop though is to pair it with a more energetic color. More specifically, a sunny yellow! I've always been a big fan of combining orange and yellow, the two are a great infusion of energy. That's why it's a cool match with a burnt orange, as the color combination will be more intense and at the same time energetic.

Navy Blue & Mint Green
If you're not a fan of popping shades, like the ones mentioned above, this color combination is for you. Navy blue is one of those colors that work the entire year, whilst mint green might be more common for spring and summer. That's why a combination of them two is a nice transitional match. The mint green shade will bring out the blue hues of the navy blue in a favorable way. The navy blue will give a more mature and refined look to the mint green. How about a navy blue coat, or pants, and a mint green clothing piece in a more transparent, light style? Mint green skirts and blouses have been quite popular the past years. Anyways, take whatever mint green and blue you have and the match will be great indeed. 

Folks! What are your thoughts on these color combinations fall 2019? Let me know in the comments below! Xx