It's the holly jolly season and the last post of mine before Christmas. As I've said before, there'll be no articles on Monday and Tuesday next week as I'll be busy celebrating Christmas (aka sleeping, eating too much of everything and enjoying time off the everyday life). And this is kind of what today's text is about and it's more life centered than my usual fashion/beauty rambles – but, things you can do during Christmas, small and big, cause we all need less digital connection and more present interaction. Here's my idea of the ultimate Christmas life 2017: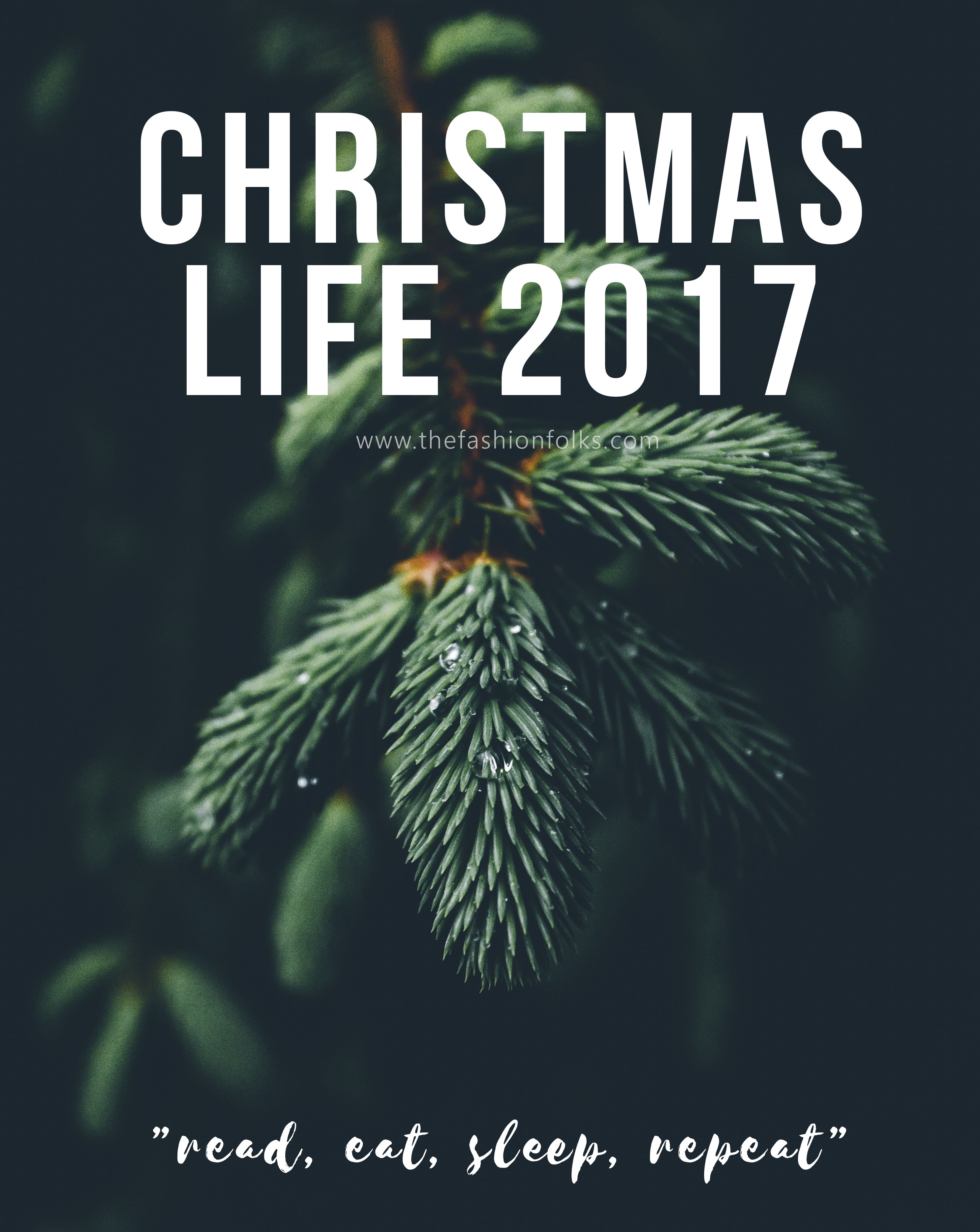 Photo by Alexandre Guimont on Unsplash
Christmas Life 2017
Read a book
I've been talking about this subject a lot lately and perhaps that's so because I've become more and more determined these past weeks to read more.  Perhaps you've gotten some books for Christmas you can enjoy, or why not stop by the library or use a service with e-books? There are really no excuses to not read a book. Just curl up on the sofa with a blanket, have some scented candles, a cup of  tea and a good story to get lost in!
Do something creative
I think Christmas is the perfect time to do a small project, just to activate the creative side of your brain. Perhaps paint, write or bake something that requires some effort. Or why not knit something useful for Winter or crochet something cute? Do a vision board for 2018 or get some inspiration from Pinterest. Just anything creative that isn't about work or a must but just for the fun of creating!
Plan 2018
This idea is definitely not about being an overachiever and create stressful situations of pressure, but planning a new year can be all fun as it's all about what you want. Do you want to cook more food? Do you want to treat yourself more? Perhaps you want to watch more movies? Or you're finally going to buy that classic coat you can't stop thinking about? Discover a new lipstick shade?  This is perhaps the year you're going to learn that other language or read the classic novels? Fun and easy things that you decide what they are. You'll have plenty of time to set goals for the business life later, but if you're going to plan 2018 this Christmas break – do it will all fun and joy.
Treat yourself
Speaking of treating yourself, this is the ultimate time to do it right? Whether it is sleeping those extra hours, or not care about all the to-dos – we are only humans and need to take a break every now and then. Breathe, relax and treat yourself with whatever your body or mind needs. I know I plan to do a mask or two too many and not care about social media or internet. Digital detox? I'm coming for you!
Read The Fashion Folks
I mean…just shamelessly including The Fashion Folks here. But hey, if you need some inspiration for Christmas/the new year you can always find it here. Or if you don't celebrate Christmas and want something to read, you can find it here too. I'd suggest checking out this hashtag for Christmas ideas, this article for fashion resolutions and this article for beauty resolutions. If you want something to read just in general, you have quite the dose of fashion history waiting for you here, or just some longer texts about fashion/beauty here.
Folks! It's with a heart full of love I wish you all a lovely Christmas  or just a lovely couple of days in general. May we all eat too many treats, sleep too much and do whatever we want to. With the world feeling quite horrendous and hopeless these days, we need all the rest we can get so we're ready to fight back with love, optimism and knowledge next year. Have a merry little Christmas and I'll see you in Wednesday's post next week! Mia, Xx