We slam the industry for a lot of things. If it's not the elitism, it's consumption, or the lack of ethnical diversity (etc). And still we put up with it all because the power of fashion and beauty goes beyond the industry's limits. Not to forget, this is us generalizing. There are of course glimts of the real world included and Christian Siriano's Spring 2017 show did just that. He included everyone, from body shape to skin tone, which unfortunately is an exception to the norm.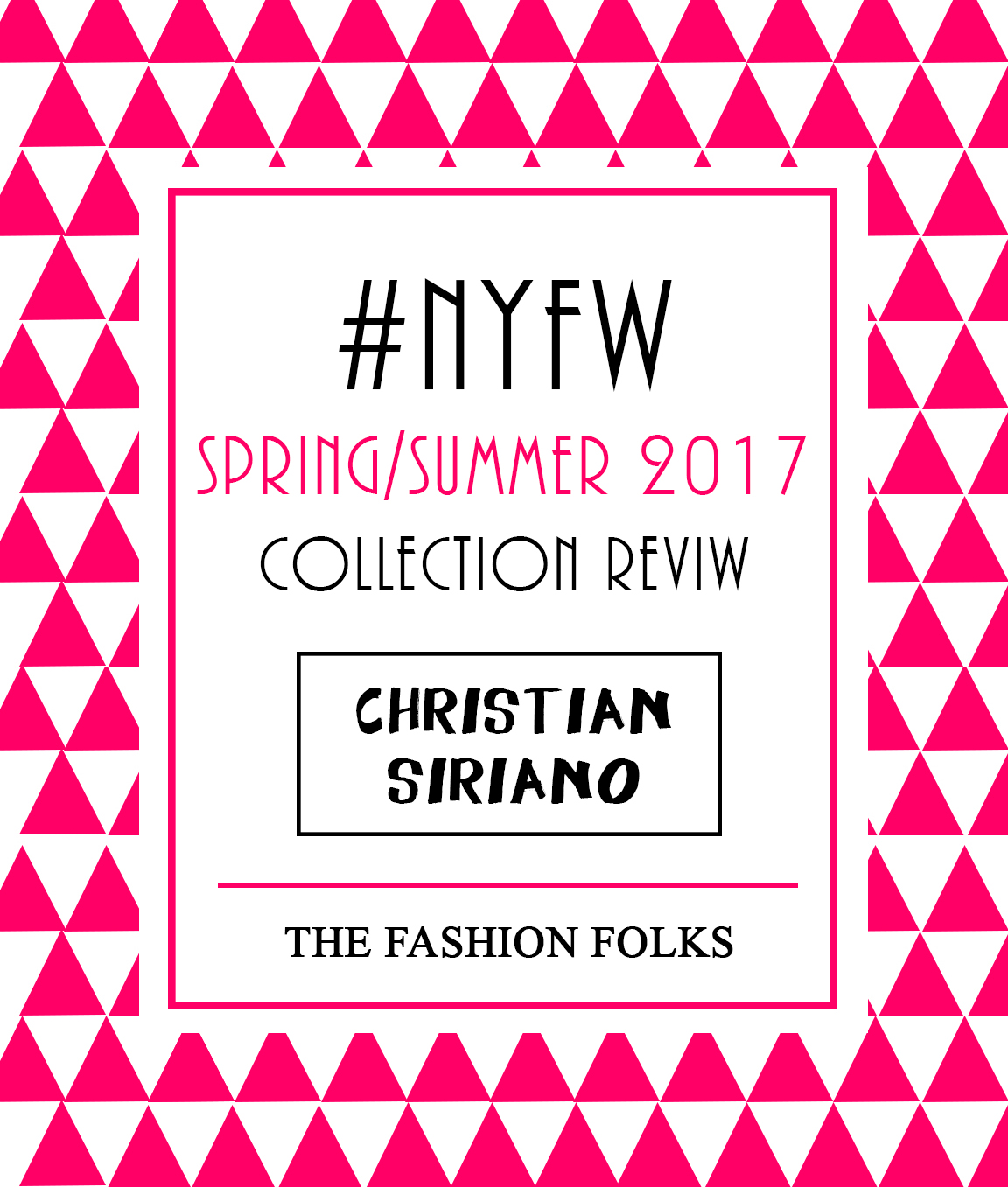 Background
If you're one for reality shows, you might remember that Christian Siriano (b.1985) won the fourth season of Project Runway in 2008. He soon launched his own fashion label and have for years been a recurring feature at New York Fashion Week. He has also dressed famous faces like Victoria Beckham, Michelle Obama and Sarah Jessica Parker. Even though he's been in the industry for long now, he's considered to be one of the most prominent uprising American designers.
Christian Siriano Spring 2017
The core color scale of the collection is black, white, orange and turquoise. This remains the basis of the collection as it plays with fabrics, silhouettes, volume and the style of refinement. With dresses being the main piece, Siriano makes sure to include classic, statement and contemporary ones. They pend from ruffles to statement sleeves, sheer fabrics and subtle embellishment. The opening looks differs from the core however, as they feel like a combination of Dolce & Gabbana's classic Italian woman (with their statement sunnies and striped fabrics) and a trendy Instagram-fashionista.
Thoughts on the collection
In contrast to other runway shows, this collection has wearable pieces that would fit realistically in the daily life. With a crop top over a maxi dress in a pattern with a resemblance to marble, some of the looks are a reflection of the modern fashionista's wardrobe. Other looks are balancing between classic basic and classic glam. As the black defined suit, the white 70s dress or the dress in embellished arms and a simple body (see below). And these looks works perfectly and is definitely something that people would wear now. Not to forget, the opening looks comes with a sassy and classic vibe to them.
However, the collection swings from being Instagram-friendly to pieces that feels both outdated and not thought-through. An orange dress with oversized ruffles in a silky material could be a hit 10 years ago, but in context of the other refined pieces, it feels off. And this is where the problem lies, some looks feels out of date and the contrast with the chic statement sleeves, reveals the quality difference. If the looks don't work it's because they're either too boring (in relation to the previous chic looks), or they're too much.
Conclusion
There are some real gems in the collection but also more low points than necessary. It's no doubt that Siriano has talent and it's a question of when and not if, he'll establish his name on a global level. But the lack of coherent quality might be the reason why Siriano is not there, yet. As for now though, could that white dress with the statement sleeves just pleeease show up in my wardrobe?
Folks, these were the thoughts on Christian Siriano Spring 2017 show! What are yours?
Watch the full collection here!