To continue the inspiration mood from yesterday's post and current trends, why not head into the future and be inspired by future trends? Or fierce outfit that is. As mad as it is, the collections for pre-fall 2018 are being released these days and I've found some goodies, amongst many, that sort of needs to be highlighted. Just three chic outfits from pre-fall 2018, sounds good?! I've picked three random ones that are quite different in style, so hope there's something that you like specifically!
Outfits From Pre-Fall 2018
Bottega Veneta
If there's one thing that is making me extra happy about next fall's trends is that they're quite bright and full och prints and colors. That's why I love this modern 1960s outfit by Bottega Veneta. The color and print mix of the dress and jacket is genius, and well highlighted by the bag and the shoes. I think this outfit is easy to recreate yourself too and why not try it this fall? If you have a coat in a print or more than two colors, see if you can match it with a dress of yours or a top. Mixing prints and colors this way is a great statement on its own.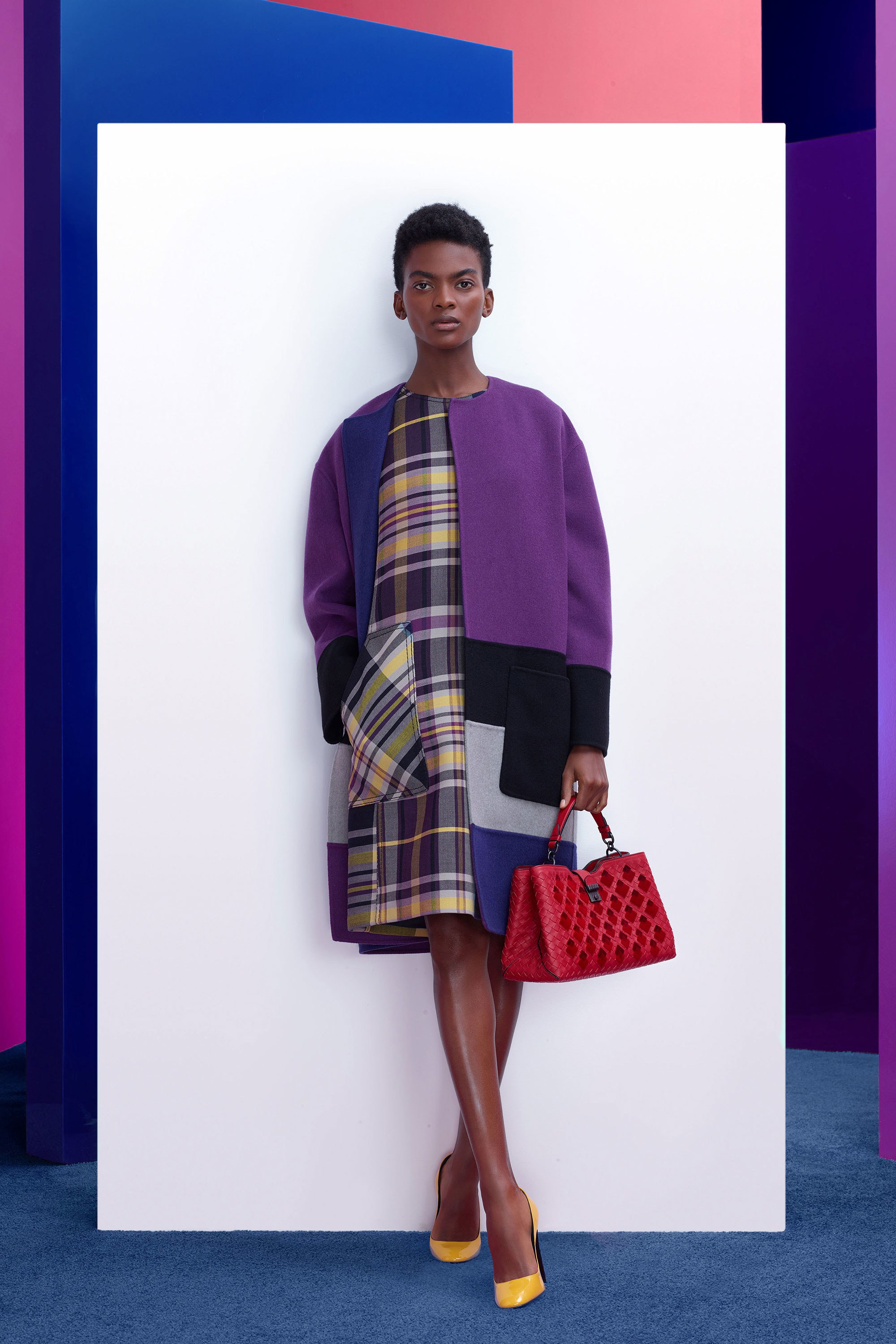 Courtsey of Bottega Veneta | Pre-Fall 2018
Elie Saab
I don't know what's usually on your wishlist of clothes but I certainly don't write that I need a transparent cape with a bow. But perhaps I should because this Saab look is so chic. I think it has a nice festive vibe to it too, which makes it lovely to recreate for the holiday parties. Go for one color top to toe and add the final touch with a fierce cape (if you have) or a blazer. A major plus is if you do one of the elements in a statement texture as in sequins or something metallic.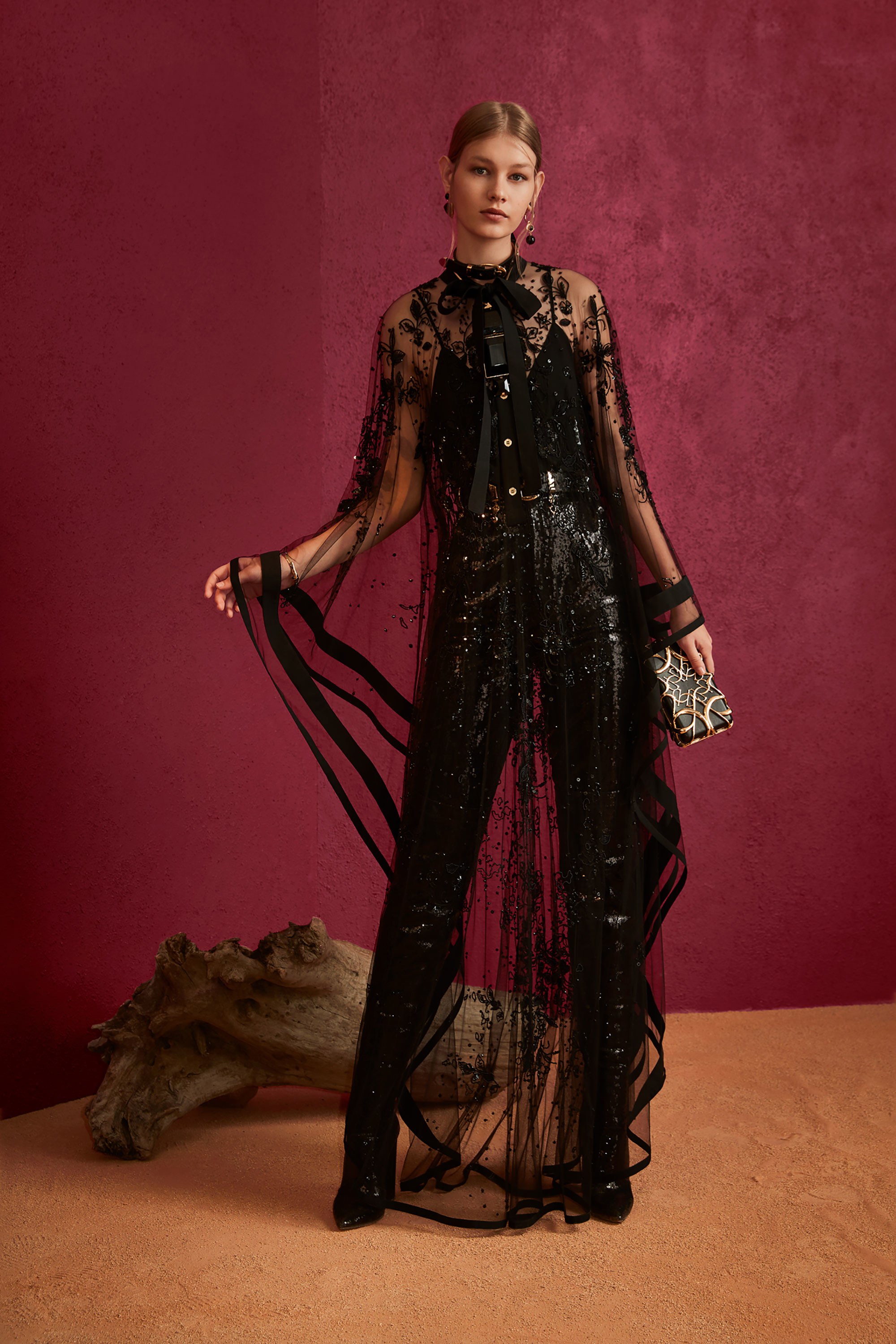 Courtsey of Elie Saab | Pre-Fall 2018
Carolina Herrera
Okey, sorry for including this one as it's another chic color and print combination. Definitely not easy to recreate, but lovely to be inspired by ey? I do love there's a sweater with a matching skirt and even better that they follow the trend of this fall with the sweater and skirt match, as I talked about yesterday. It's a nice pop of color too among the regular dark fall colors. If I were to recreate this one I'd strive to work a set of matching top and pants than this specific combination. If you do however have matching top and skirt of colorful stripes – go for it! The fashion world needs more of that.
Folks! Which one of these outfits from pre-fall 2018 do you like the most? Have you had a chance to scan the collections yet? Xx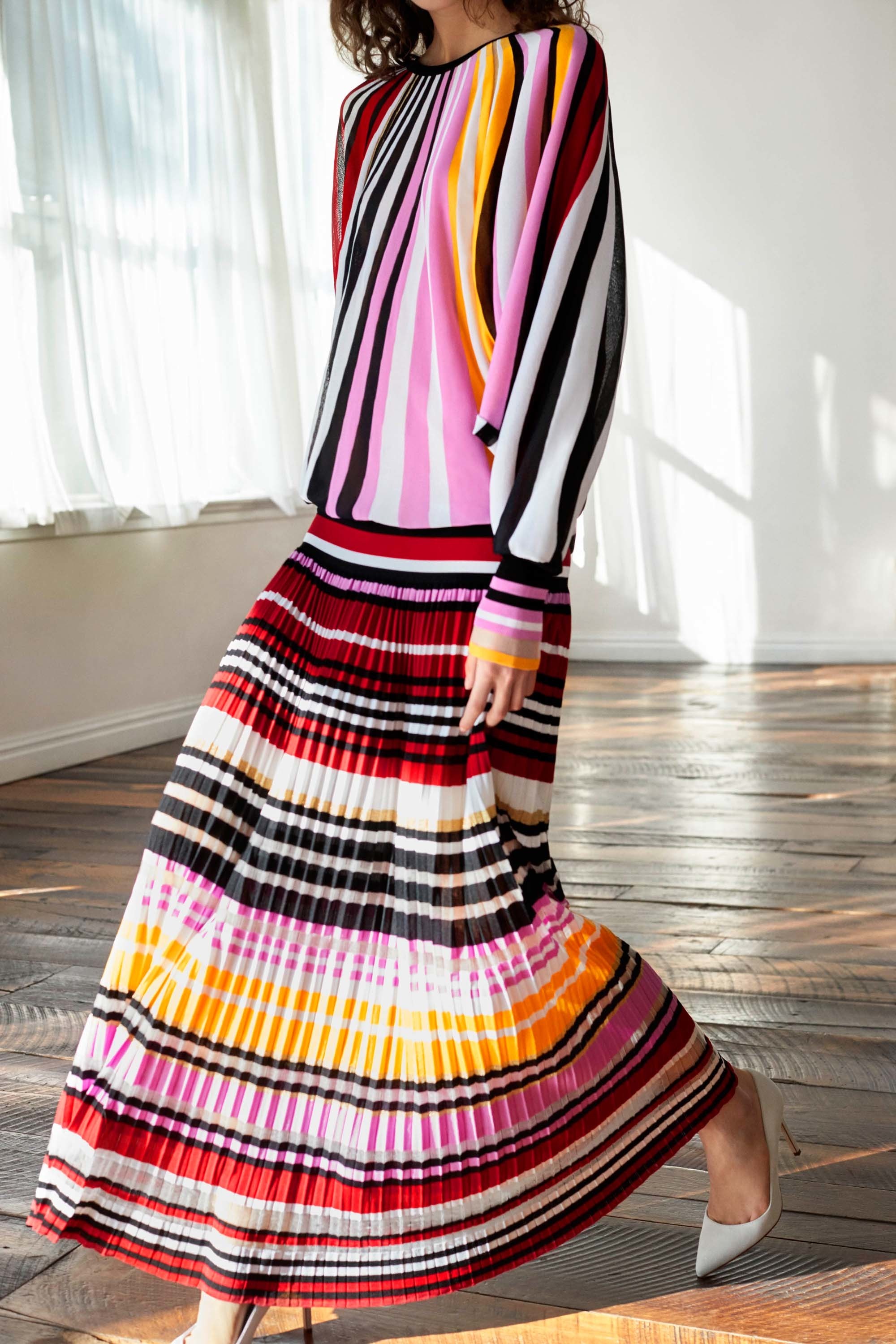 Courtsey of Carolina Herrera | Pre-Fall 2018