Folks! To begin with, throwback posts aka history posts will start next week! As for today I thought we'd talk about chic and cozy winter fashion! Cause the struggle is real when going fashionista during winter time.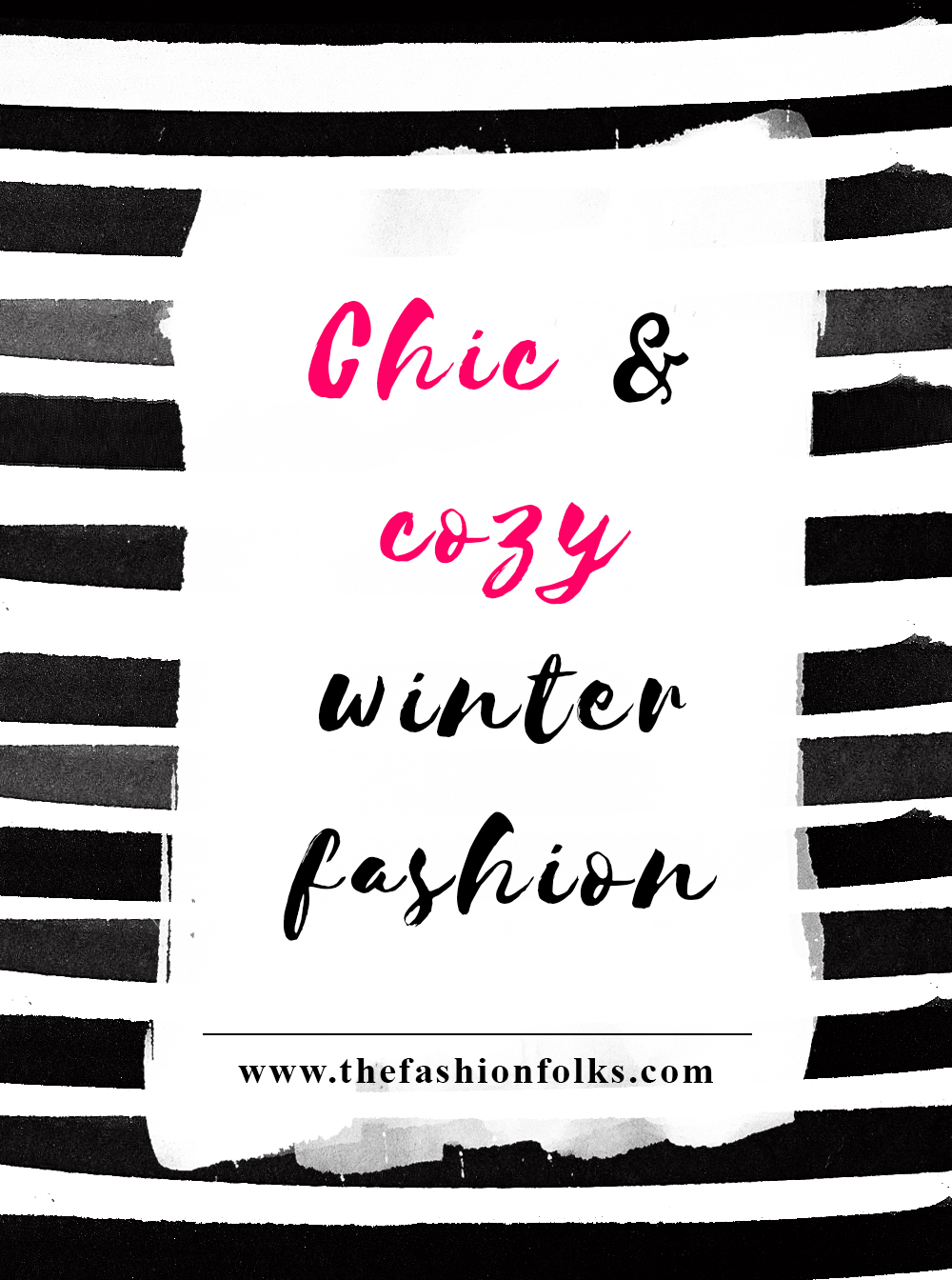 Chic and Cozy Winter fashion
When it's winter, life tends to get a bit low. It's not only painfully cold, windy and dark but also a lot of snow! How much I love winter, snow and Christmas, even I have a hard time embracing it all and still look chic. Frankly speaking, I can barely get up in the morning and put on decent clothes, as one just wants to stay warm and cozy.  So here are some ideas for chic and cozy fashion. Fashion that sort of will keep the feeling of a warm bed but still will have you on the chic side.  They are all a bit lazy perhaps, but genius nevertheless. And while we're at it, here is the first post on winter and fashion in this series: How To Stay Warm And Fashionable.
College Sweater
The biggest thank you to model off duty fashion for making the college sweatshirt a chic and cozy item to count on. They are no longer just the face of college (sort of), but comes in chic colors, prints and with a bit of edge. (Yes, we all do remember the Kenzo sweater). A college sweater is a warm piece for the winter months and when styled right, it's more than chic. I love the contrast of a statement embellishment and the lazy approach of the college sweater. Or why not faux leather pants and a sweatshirt with a motif? They're too good though.
Oversized Scarf
If you don't own one yet, are you sure you have ever survived a winter? The oversized scarf must be the modern fashion equivalent to a shield in the context of weather. It will literally protect you from the windy life and snow all over the place. Doing an oversized scarf in a fun color or pattern is also great for adding a bit of life to the outfit. Go plaid, leo or dots. Any print that ought to light up your fashion game but also keep your warm and sane.
Pyjama Top
Now this is going lazy for real, but a pyjama top is more or less socially accepted these days. It should be one of those luxurious-looking ones and you can work it as any other blouse. With their loose fit, they are counted as comfy and with the elegant touch of style they go for chic. Pick one in silk or silk-similar material to get that glossy feeling. If you want to go full pyjama cozy, opt for a full set. If you're not sure whether about it, I suggest reading this post!
Anything Knitted
The question that remains is truly what we would do without knitted pieces. They are life. From knitted sweaters to knitted beanies, gloves and scarves. They will not only keep you cozy for real, but also add a chic level. You can choose them in whatever color, shape or style you want. So why not go full crazy knit when you can? Knitted clothes are also favorable of pairing with contrasting textures.
Folks, hope you'll embrace chic and cozy winter fashion with the tips. What are your best tips for a chic but lazy fashion winter ahead? XX
Did you like this post? Hit the share buttons below!