Folks! I'm so sorry for the lack of update this week, but sometimes life gets in your way: and that's okey too. But let's begin the weekend on a more positive note: I thought we'd do a mini check on the fashion in Cannes so far. Some highlights from the red carpet and why I adore these looks. Here's Cannes Fashion 2017: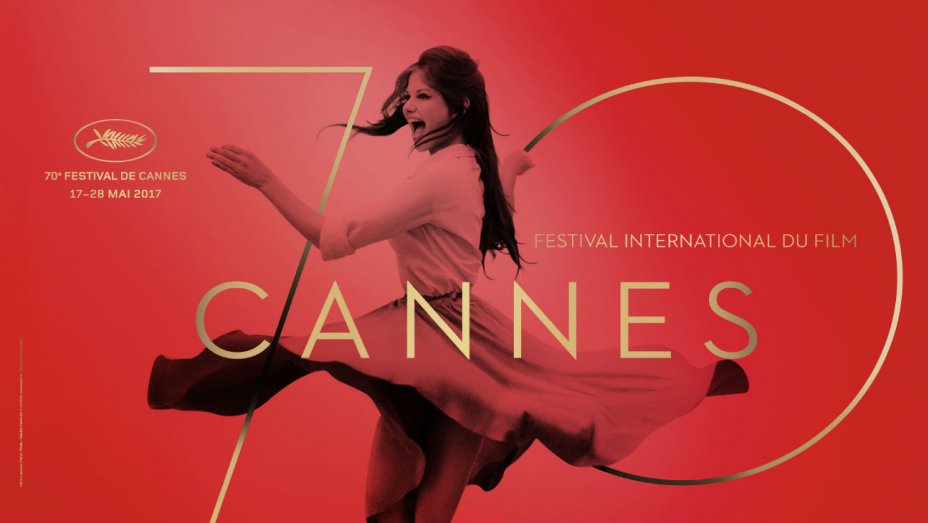 Courtsey of the Cannes Film Festival
Cannes Fashion 2017
Before I begin though, what is to be expected from the red carpet in Cannes is quite the glam, vintage, old Hollywood vibe. The french film festival has always had an old, luxurious and glamorous vibe to it. (They do celebrate 70 years this year after all). So no place for extravagant, statement, looks á la Met Gala (lol, or what Met Gala used to be), but a fashion where the sophistication of France meets the history of Hollywood. Or something like that. More precisely, this means a lot of floor-length gala gowns in luxurious fabrics and expensive embellishment. More timeless than trendy. Also though: I don't know what's up with the fashion year 2017 for the red carpet, but I do have to say that I was quite disappointed. The red carpet lacked the usual refinement of previous Cannes years, all I found was three gorgeous looks on three models! Perhaps Cannes Film Festival should be renamed to Cannes Model Festival, that's where the social media buzz is at least!
Doutzen Kroes
I accept simple dresses and styles as long as they're compensated by something else. Like in this case: a lot of glitter! And I really like this look. I think there's a lovely balance between edge and sophistication. The dress is gorgeous with its fading glitter and the long trail. Love the touch of edge by the hairdo and the smokey eyes, as it gives a nice contrast to the glam feeling of the glitter. I also spot some dark nails, which is a  subtle, yet a lovely detail too. This look is a perfect example of how one can go glam and edgy at once.
Jasmine Tookes
So this dress might be one of the best example of looking like a greek goddess with a modern twist. The cut of this dress is gorgeous with the three-parted top and the half-open back. The trail is elegant and adds some life to the simple lines of the dress. Love the subtle embellishment on the dress too Tookes simple hairdo and subtle jewelries are perfect complements to the defined dress. Talk about refined elegance! She manages to look both like old Hollywood and a greek goddess, which is a hit in all ways possible!
Elsa Hosk
But okey we all can go home now. This is without a doubt one of the best red carpet looks so far in 2017. Elsa Hosk just nails every aspect of this look and kind of makes me feel like the world's most least glam person as I write this in workout clothes. Well well, hello gorgeous! The vintage vibe of the dress is perfect with the pleated dress and the "wings" of the sleeves. The dove blue color is perfect to her blonde hair, and the vintage 1940s hairdo is just insanely gorgeous. Love that she skipped a necklace and went for statement earrings instead as it contrasts the look perfectly. I really don't know what to say about this look, as it's quite simple as you break it down, but still striking as few. Perfection all over the place.
Folks! Which is your favorite red carpet look of Cannes Fashion 2017? A hit or a miss or anyone I haven't mentioned here? Drop a comment in the section below and have a lovely weekend! Xx
Did you like this post? Hit the share buttons below!