Folks! Please don't forget to answer the survey in this post if you haven't already. It gives you a chance to tell me what content you like, what posts you'd like to see etc! Mia, Xx
---
I don't know if there's a seasonal wardrobe that's more to fun to build than a fall wardrobe. Mainly due to the fun colors, statement materials and the favorable ways one can create layered looks. Pretty sure that the majority of us have a good base to work with, but as the fashion changes by the seasons and trends, it can be fun to add a 2017 touch to go along with the basics. Here's how you can build your perfect fall wardrobe 2017.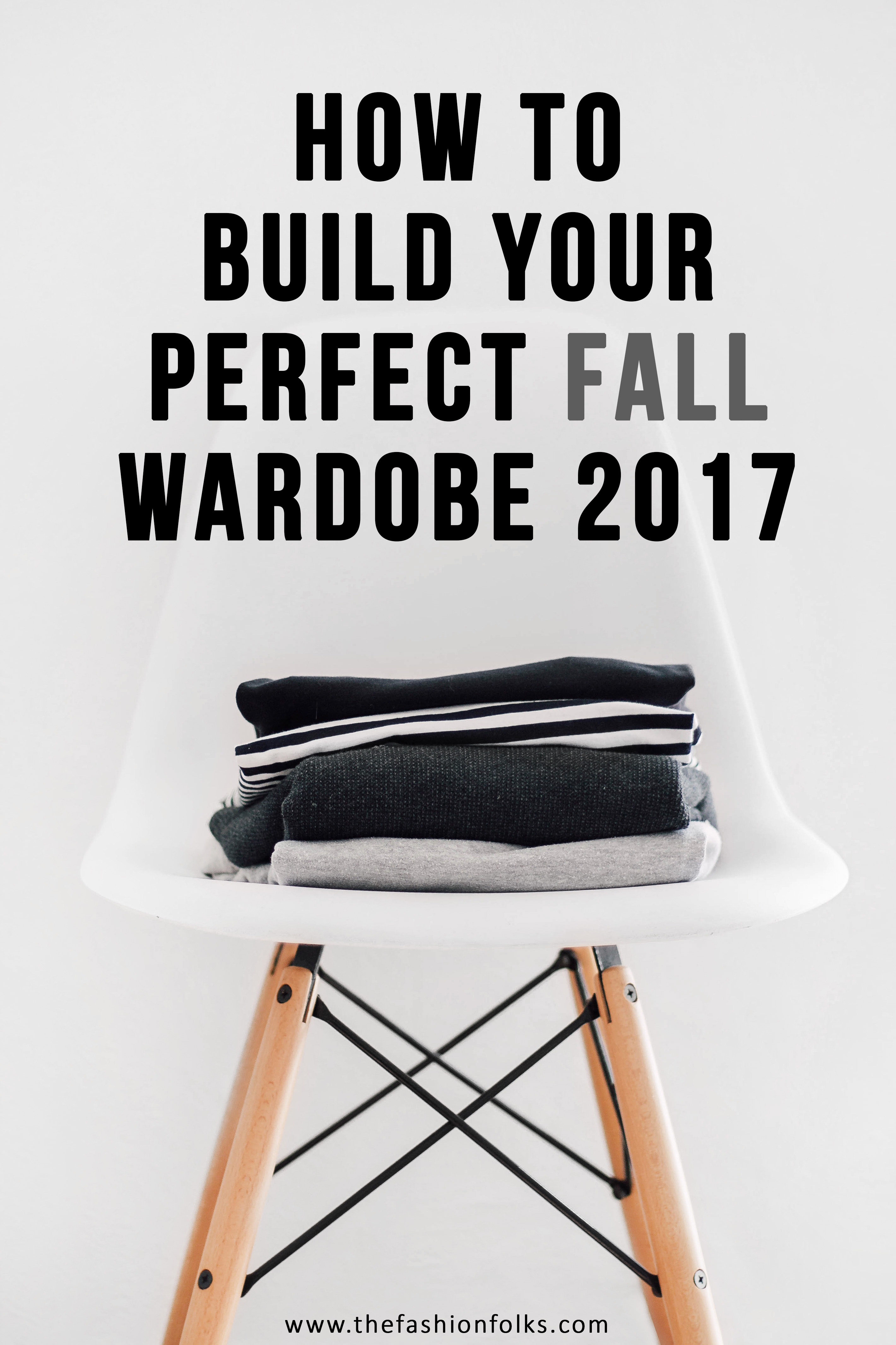 Photo by Sarah Dorweiler on Unsplash
Perfect Fall Wardrobe 2017 – Trend Edition
Midi Length Coat
Let's be honest, is a coat something you want to invest in? Yes! Is the midi length a style that is trending at the moment? Yes! Does this still mean that it's a good idea to invest in the style, if you have yet to own one? Yes! The midi style is perhaps the most practical style for fall with the length keeping one warm and stylish. The style, especially in the neutral colors of black, grey and camel, will remain a fall basic as long as our modern fashion remains. Go for a classic reefer coat and it'll undoubtedly pass the test of time. A reefer coat is perfect for layering too, with the blazer style being favorable for shirts, sweaters and turtlenecks under.
Mom Jeans/Boyfriend Jeans
Mom jeans are the trendier alternative for fall 2017, but some dislike them to a point where boyfriend jeans becomes the better alternative. The idea though is a pair of straight jeans done with a edgy touch. Not necessarily distressed, but preferably high waisted and with a loose silhouette. The jeans are fun to match with fall items of sweaters and shirts, with the high waisted style giving the option to create some balance in the silhouette. They're also chic to do with boots or high heels to contrast the street style look. Think a 90s street vibe and you'll hit the trend target!
Buttoned Shirt
I don't know what kind of people that survive the fashion life without a buttoned shirt as they are THAT good. A plaid shirt is perhaps the ultimate one to do for fall, but you can easily go for a denim style or an all white and you'll still cover the most important criteria for a fall wardrobe which is layering. A layered outfit will save you on any given fall day. A buttoned shirt is a great piece to layer with as it's viewable with the high neck style and the long sleeves. Throw on a sweater, a coat or a cardigan and you already got some layers going. A cute little bow around the neck will add some elegance too, fun to contrast if you're going for plaid!
Black Boots
Boots are obviously a must for fall and specifically the black boots. They are not only suitable due to their ability to resist uncomfortable weather conditions, but goes with all the typical fall outfits. Fun to contrast with the midi length, elongates the legs with black tights or pants and stylish to do with a pair of jeans! Go for heels if you want to add some height and balance to all the heavy layers for the top or take it low as the kitten heels are trending. The style of choice is yours!
Fedora Hat
Lastly, would a fall wardrobe for a fashionista be complete without a fedora hat? Think not! The stylish and structured style of the hat will save you on bad hair days and add the chic factor. As the style of the hat is straight, it balances voluminous outfits and adds structure. Choose one in a neutral color if you want to be on the safe side. Especially black fedoras are flattering to any outfit. On the other hand, hats in a fall color as navy blue or burgundy will also have your back!
Folks! What is the ultimate way to build your perfect fall wardrobe 2017? Do you add the trendy touches or do you keep it classic and basic all the way? Let's chat in the comments!