What's a better way to begin a fun year of fashion than to break some fashion rules? One of the best things with the current fashion is that it challenges the old way of dressing. A fashion that was full – and perhaps is full – of different style rules. Today several of these fashion rules are ignored in favor of a more explorative and expressive fashion. That's why I today thought it would be fun to talk about some ways you can break fashion rules 2019!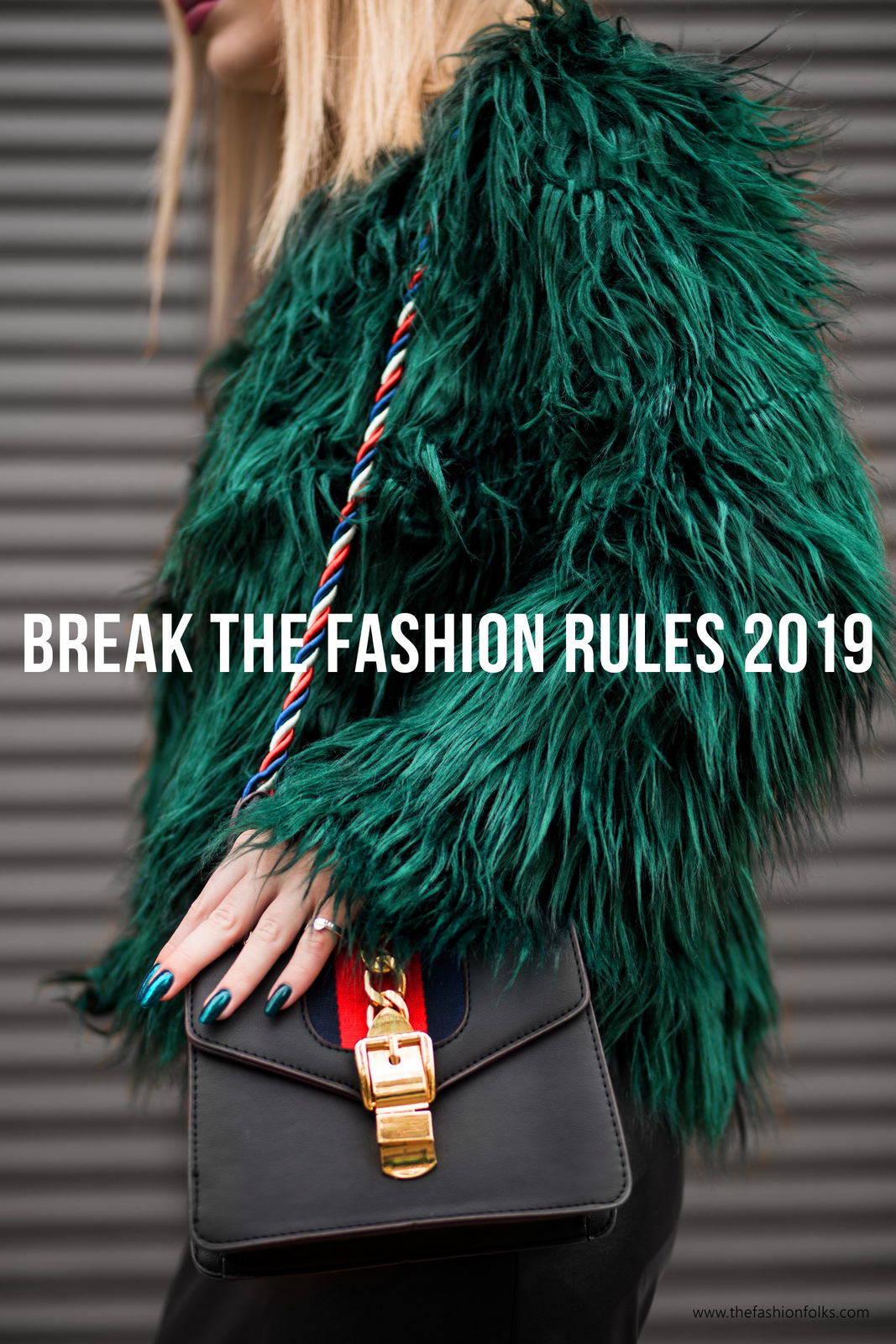 Fashion Rules To Break This Year
Mismatch Colors & Prints
I'm a big fan of playing around with awkward colors and prints. It creates a fun and interesting clash which adds a nice dynamic to any outfit. Print mixing happens to be one of the biggest trends this year, which gives you a great opportunity to try it yourself. And this series of color combinations is one that promotes more unique and challenging combinations. I think one of the most exciting and interesting ways you can combine prints and colors this year is to keep it trendy and colorful. For instance dare to match your leopard print with lavender, red, forest green or orange instead of a regular black, brown or white. Just keep it playful!

Wear the Socks
I talked about this fashion trick last week in this post about trendy fashion hacks winter 2018. Letting your socks be visible, or even worse, pairing your socks with open shoes was for long a big no-no in fashion. The past seasons this fashion rule has been heavily challenged as showing your socks is one of the biggest trends this year. Invest in colorful socks or ones in a fun statement print and you've already done half of the job! Though it might not be season for it yet, but socks in sandals is more than OKEY! So you definitely have some time to work up some confidence before breaking that fashion rule!

Chunky Layering
There's a tendency in fashion to dress as neat as possible. Not hide under oversized clothing pieces, but frame your body with a favorable silhouette and clothing pieces. Well, not anymore. Since the 1980s fashion made a comeback over a year ago it's very much in style to embrace chunky layers. Oversized knitted sweaters, shoulder pads blazers, mom jeans, midi lengths – all these are popular to mix and layer with one another. Don't be afraid to make it look a bit chunky and layered, it's completely on trend to do so! Also, is there a better fashion to embrace for winter? Don't think so!

Dress Over Pants
I can't be the only one thinking about my childhood fashion game when I hear dress over pants. This fashion was popular during the 90s/00s and has been quite dismissed in fashion until recently. These days, styling your dress over your pants is an efficient way of making the most out of your closet. Mixing stylish pants, both slim and wide, with a flowy nice dress. You can also make your own twist of this fashion by choosing high boots to act as tights/pants – also a way of making it more stylish and good.

Folks! How are you gonna break the fashion rules 2019? Let me know in the comments! Xx