In honor of legendary street style photographer Bill Cunningham (who passed away last week), this week's spotlight post is dedicated to him.
Life of Bill Cunningham
Bill Cunningham (1929 – 2016) was a New Yorker at heart and a street style photographer at mind. His iconic pictures of the everyday fashion of the New Yorkers have been a feature in fashion since the 1970's. Born and bred in Boston, and two months at Harvard University, he moved to New York when he was 19. From an early age he got in touch with fashion, a love  that would last his entire life. Before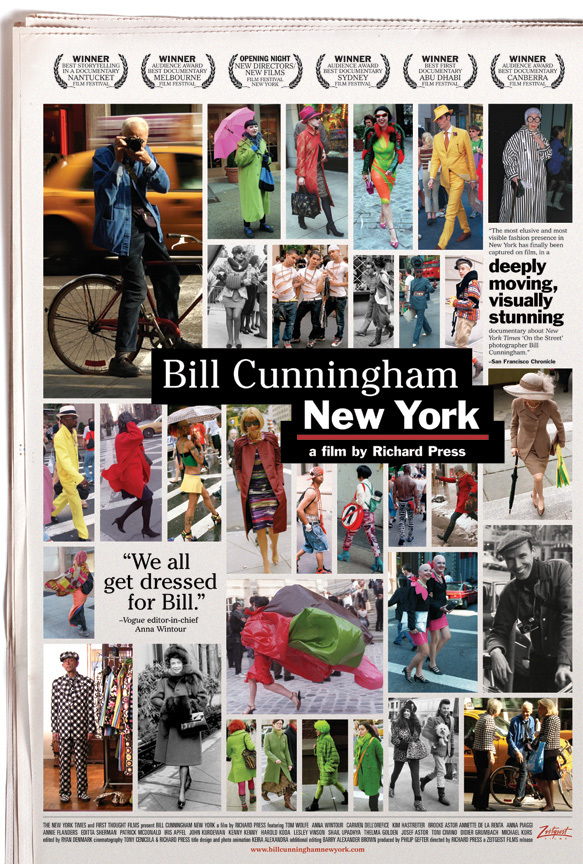 becoming a fashion photographer he designed and created women hats. Famous people such as Marilyn Monroe och Jackie Kennedy wore his creations. His photographies were discovered in the late 1970's by the New York Times and he had regular columns in the paper until his death. Bicycling around New York in his blue jacket and constantly working, he captured it all.
Legacy of Bill Cunningham
The corner of 57th street and 5th avenue was one of his favorite spots to capture street style fashion from. With his eye for fashion he picked up current trends, as well as introducing new designers to a wider audience. Cunningham was more interested in the style of ordinary people rather than styled celebrities, a perspective he remained true to during his time as photographer. He saw the city and the fashion transform through his lens for over 40 years. When people looked at the fashion of the runway, Cunningham focused on the fashion of the people. Cunningham have done several exhibitions through the years and in 2010 a documentary about his life was made. Street style fashion, and fashion in general, is changed through the mind and eye of one brilliant fashion icon.
Thank you Bill.