Okey, so you know that I like to get specific with things. Fashion and beauty are definitely two areas where I like to be specific, detailed and certain about what I want. Makeup and outfit combinations are where things get really fun and interesting. As a fashion person, the outfit is of course primary and the makeup look secondary, which makes the makeup function as an accessory. If you're a beauty person though, you can easily use this post and ideas to have a set of outfits to highlight your makeup. Folks? Here's a 2017 edition of the best makeup and outfit combinations out there!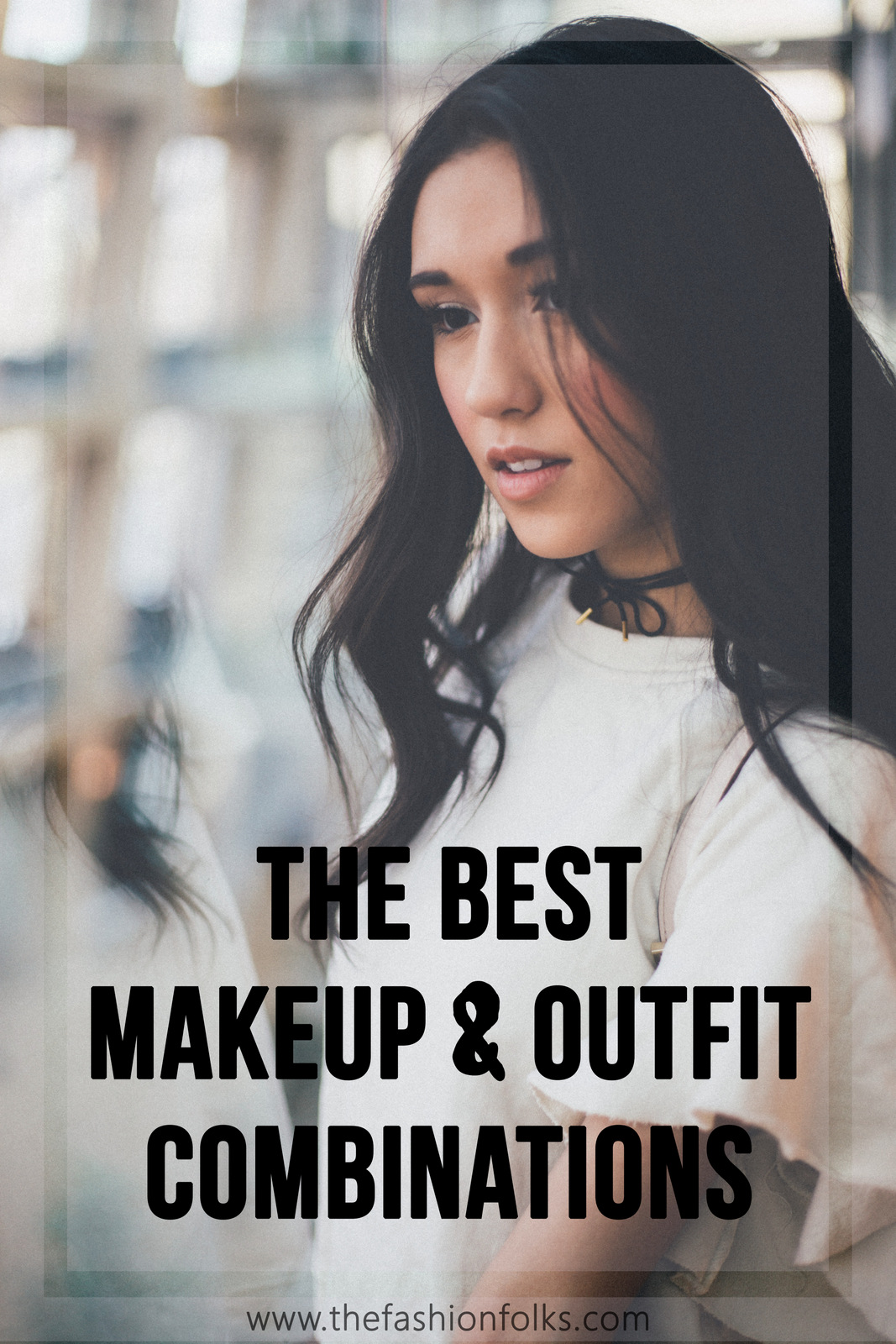 Photo by Jimmy Bay on Unsplash
Makeup and Outfit Combinations
The key to a great makeup and outfit combination is to think of it as your regular styling of clothes. If red and green is a favorable combination when matching clothes, it'll most likely work well for a makeup look too. Stay logical though and do the most makeup appropriate color for the face and the other color(s) for clothes. Red lips are often more flattering than green lips, even though I'm all here for norm defying makeup!
With that said, sit down and go through what color combinations you prefer for clothes and see if it can translate to a makeup and outfit match. Do remember that colors also covers neutral shades. If you enjoy beige and orange in combo (I do!!!), try orange lips and a beige top! Makeup doesn't have to be only lips/eyes either, but makeup products that goes for the rest of the face (blush, bronzer etc) counts too. Anyways here are my favorite combinations atm with some more trendier looks too.
1. Red Lips and White Outfit
Never has a duo been as iconic as this one. Red lips are undoubtedly one of the most classic makeup features through time and remains a go-to for people globally. The best color for clothes to match the iconic lips is discussed however, but white is often favored. This due to white's ability to reflect light as well as making other colors pop. Red is the definition of intensity and white is equal to tranquility. This makes the two contrast, match and highlight each other in the best way. Red pops and intensifies, white looks crispy and pure.
Go for a red color that suits you (there's a difference between warm and cold undertones) and a white top. The contrast will be even more distinct if you choose a white top or dress with a high neckline as it (obviously) brings the colors closer. If you want to keep it edgy go for white (faux) leather, suede or fur. If you want to embrace the romantic side, go for white lace or embroidery.
2. Bronzy Makeup and Dove Blue
So remember our mutual obsession with gold and dove blue? Pretty sure this is a makeup version of it. The bronzy look gives some metallic, golden, vibes which works so well with the balmy sophisticated style of the dove blue. Go for a bronzer with some gold color in it to add the glam vibe. There's a certain "dullness" in the dove blue shade which also makes it a great contrast for the more elegant life of a bronzer. There's also a fun contrast between the warm tone of a bronzer and the chill of the blue, but it works!
I'd go for a bronzy look both for the eyes and cheek (think sunkissed) and add some golden highlighter to enhance the feeling. As with everything though, not too much or not too little! Go for a dove blue silk top to keep the elegance or some blue lace. You can also contrast with a blue turtleneck as it's quite the daywear look. Don't forget that light denim, as below, kind of counts as dove blue too, the shades are similar if not the same in different materials!
3. Orange Lips and Beige Outfit
I mentioned the orange/beige combo above and I'm serious about it. This combination is similar to the one of bronzer and dove blue as one of the shades is more alive and the other one quite sleepy. Orange stands for intensity, energy and warmth. Beige is neutral, pale and a bit dull. As both of the shades are warm, and beige can be found in the lighter shades of the orange spectrum, the two works more than well together. Mixing and matching colors within the same color range is quite the fool proof one. The darker shades intensifies and gets intensified by the lighter colors.
Go for orange lips (a great alternative to the classic red) and a beige top/dress. I think a beige shirt is an interesting and chic basic piece that would be a fun contrast. Perhaps add some ruffles or embroidery to keep the color alive but also match the orange. A beige can also be changed for a pale blush to add the trendy touch of 2017!
4. Smokey Eyes and Gold
Smokey eyes were seriously the one-go to look for every other red carpet event or night out years ago. Now when people's makeup game seemed to have elevated, the smokey eyes don't get the same attention or love. BUT, yours truly is always here for classic black and smokey eyes. Definitely the best look to intensify the eyes and your stare game (important stuff and everything). If red and white is the elegant classic duo, smokey eyes and gold is the edgy one. Gold and black is a dynamic duo of drama, edge, fierceness and all things glam and power. As black absorbs light, the sparkling gold will light up the smokey look.
Do your smokey eyes are you prefer them and suits your eyes/face the best. Go for a gold top to accentuate the makeup. Even more fun if you go full force and do sequins or a pieces with some shimmer, that look will be perfect for a glam night. You can also go for a black top and add gold earrings or a statement gold necklace to keep it daytime but still head for a black and gold combo.
Folks! Which one of these makeup and outfit combinations do you want to try? Let me know in the comments below! Xx