Oh dear (or read deer in true holiday spirit), there are few subjects that are as interesting to chat about as color combinations. Though I'm not heading into a full holiday mood until next week here at The Fashion Folks, I'm convinced we all need some good ol' jolly holiday color combinations for the weekend. These are frankly speaking quite the common ones, but perhap one step bolder as it's a three way balance? Dunno! Anyways, here's the best holiday color combinations: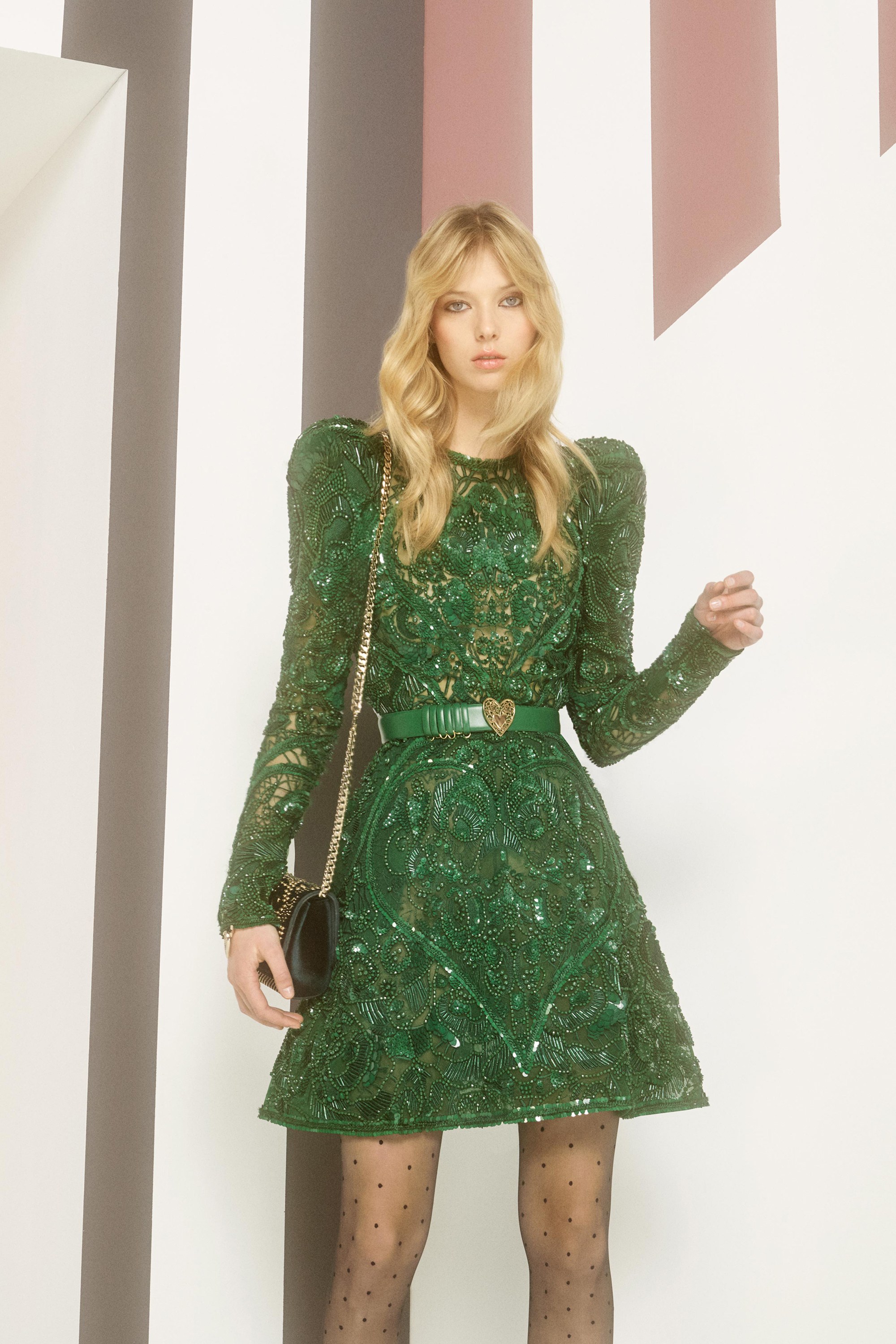 Courtsey of Elie Saab | Pre-Fall 2017
Best Holiday Color Combinations
Red/Black/Green
I mean, name a more classic color combination? Not sure it exists for the holidays at least. Red and green are, of obvious reasons, colors that this time of the year are closely associated with the holidays. They work perfectly fine together, especially when going for the darker shades, and is rather neutral if you ask me. Think a wine red with forest green and you have a pretty safe outfit. Make the outfit more balanced with some black though as it adds a nice balance to the popping shades. I think green pants with a red top and some black accessories, is a great way of keeping things balanced and good! Or letting the black color be in center and make it pop with either red or green. 
Grey/Orange/Green
If there's one color that represents the modern way of decorating, I think grey would be that color. Grey has a nice neutrality to it and works well with other fall colors of red and green but also elements of nature as in brown or some crispy white. One color, especially with the lighter shades of grey, I enjoy to pair it with is orange. Orange is btw great for anyone who's growing tired of the typical red (is that even possible?). To mix it up, a forest green is a terrific color to contrast the lighter elements of grey and orange. Think a grey costume with an orange blouse and a forest green bag/shoes? Or something -not- that specific? As in the outfit below, mixing prints is a great way to add the fashion touch!
Grey/Red/Black
Perhaps this is the most neutral holiday color combination out of the four as this one balances three rather classic shades. Grey and red makes a cute Christmassy combination though, but has been quite the common combo throughout fall. Black, alike green in the color combination above, is a great contrasting color to give the outfit a certain edge. Black pants with a red top and a grey jacket? Basic, easy, foolproof yet with a holiday touch!
Red/White/Gold
Way to go polka land with this color combination of red, white and gold. Red and white is quite contextual – rather classic as in red lips and white dress but also quite the childish combination when going polka dots and ugly Christmas sweaters. The duo is however too good to be ignored! A pair of red pants and a white blouse? Count me in! And to make it pop, always add the gold. The gold will inevitably make it more glam and also balance the red and white in a favorable way. Don't forget to go for red and white in a stripes duo if you want to go full on candy land.
Folks! What are your best holiday color combinations? Do you like to keep it classic or do you mix it up? Let's chat in the comments! Xx