I love the hacks, you love the hacks so let's do another post on the beauty hacks summer 2017. Why a 2017 edition? Well I added some hacks that are specifically suited for the beauty trends of summer 2017! Here are some  summer beauty hacks 2017: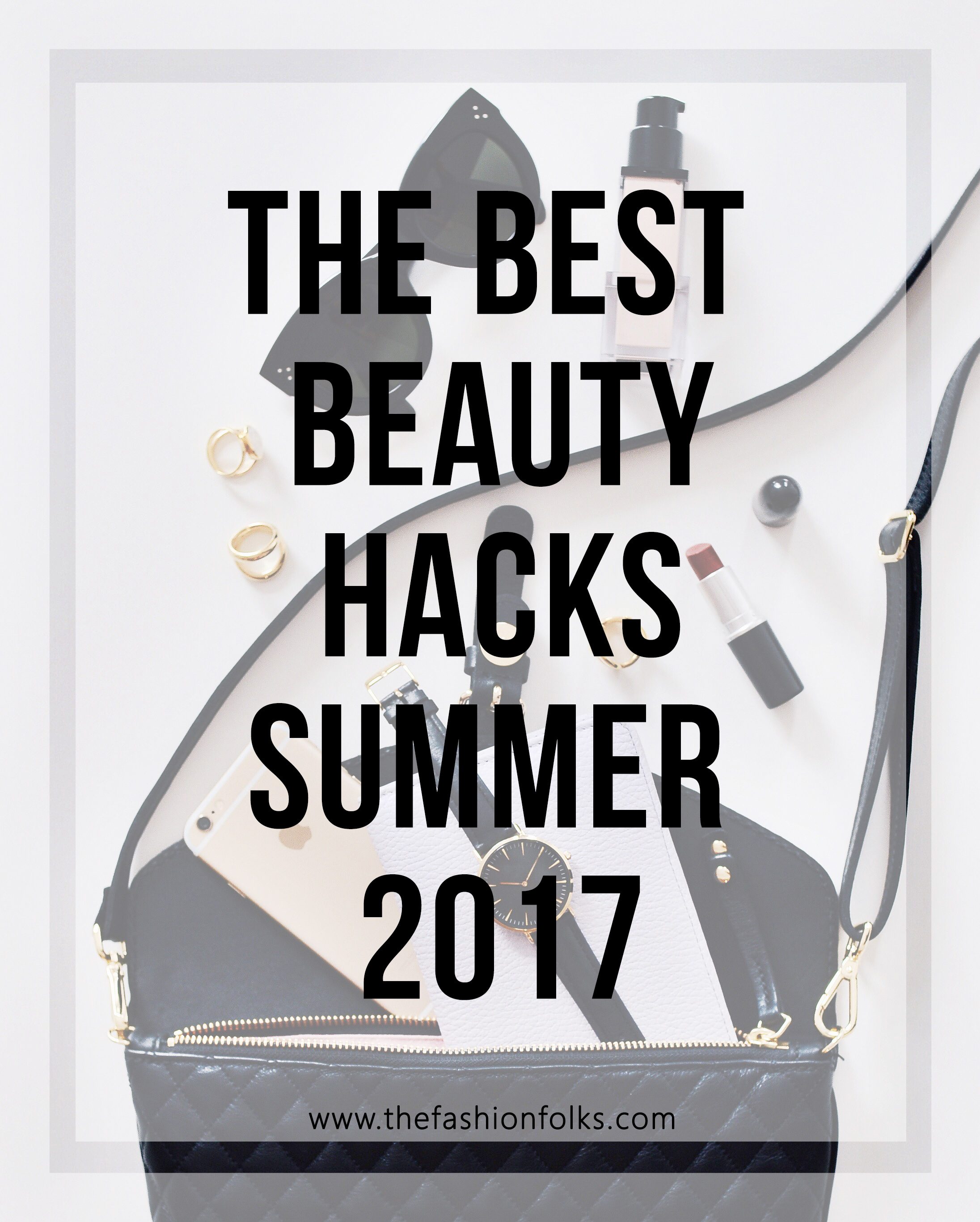 Beauty Hacks Summer 2017
Paint your nails in your skin tone
Even though I'm all for color pops during summer, a really chic manicure is to paint your nails in a tone that's similar to your skin tone.  This will make your nails look longer (and your fingers too haha). It'll add a low-key chic vibe to your colorful and vibrant summer clothes!
Multiuse your bronzer
I've done a whole post on this beauty hack, but here's the reminder. If you're short on space when packing, you can always multiuse your bronzer. It can be, of course, a bronzer, but also eyeshadow, some easy contouring and even on the lips. Get that summer look on!
Summer glow first
If you want to get that magical fresh summer look without using too much makeup. Go for the glow!  A radiant and healthy looking skin is beauty summer A and O. Add some natural highlighter or moisturize a bit extra on the places you want the glow. Perhaps do the brows and brush through the lashes. That in combo with the glow will give you that vibrant summer look!
Do one focus point instead of two
It's something with summer makeup and the urge to go lighter on the makeup. Instead of balancing different parts of your makeup look, decide to go for one point. If you want a bronzed look, let that be the main thing and then keep the rest neutral. Or a statement lip and the eye makeup minimal. This will of course require less makeup and give you that fresh summer look!
Coconut oil to save your life
Duh what else? Use it as a moisturizer, remove makeup, let it function as a highlighter or sooth the summer skin. Catch more here! #sponsoredbyallthecoconutoilintheworld
Use a tinted lipbalm
If you're going for the no-makeup life but still want to accentuate your features. One way to do it is to use a tinted lip balm. It will add some gorgeous color but mainly keep your lips moisturized and good!
Folks! What summer beauty hacks 2017 are you up to? Xx