Folks! Let's talk a bit more about styling as a subject today. More specifically: how you can become a better stylist. Because if styling is the practice, stylist is the work title, right? And frankly speaking, we're all stylists whether we enjoy the process or not.  It doesn't matter if you put on a white tee and black jeans or a floral maxi dress, you've been a stylist for the process, right? And here's sort of how to become better at it: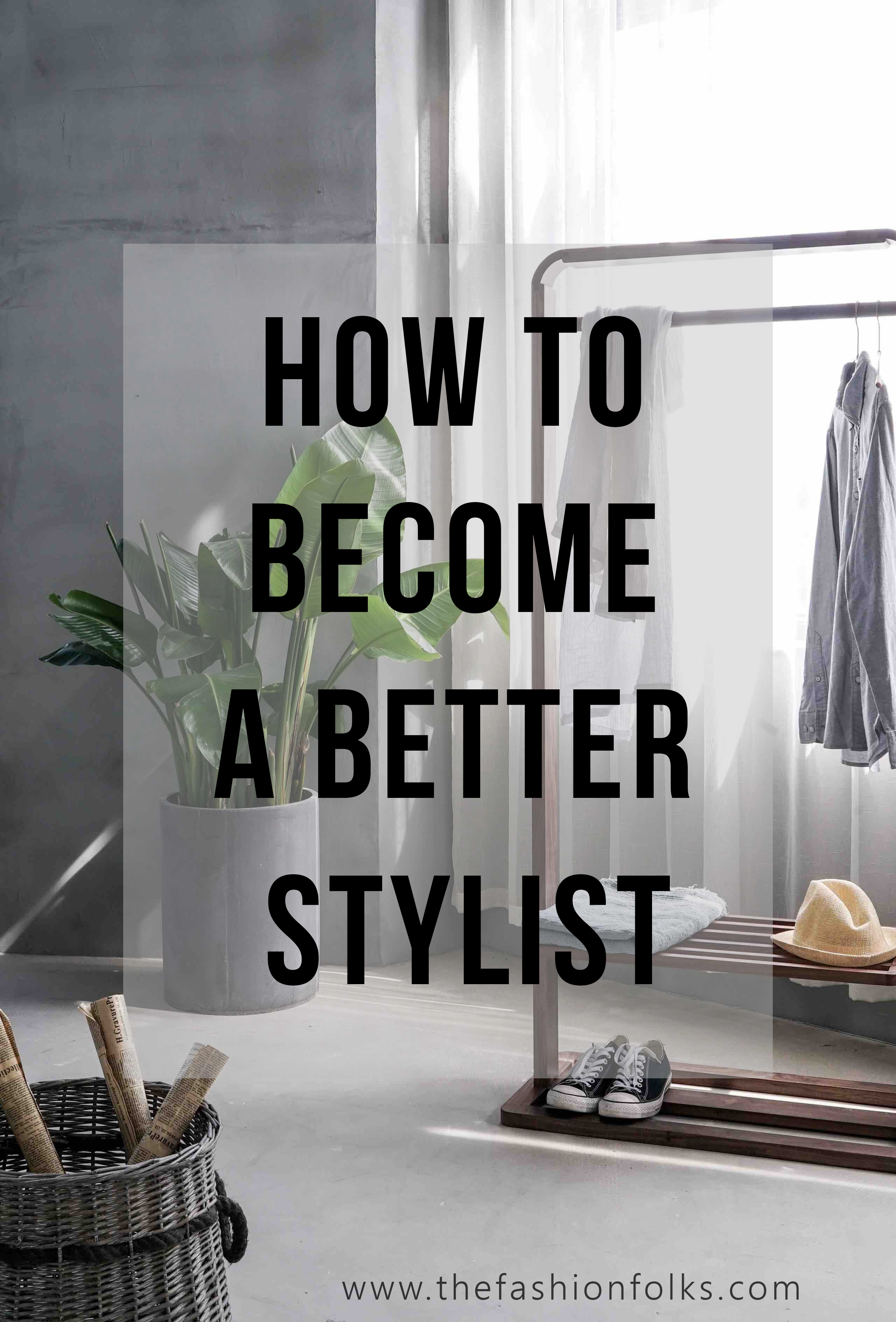 Become A Better Stylist
Know your silhouette
This is key for knowing how to work your clothes in the best way possible. Knowing your silhouette is all about knowing what clothes works the best for you and how to style the clothes that aren't a hit. I do have to state though that I don't really believe in rules of fashion, but more in guidelines. This means that I do think there are clothes you can and should wear. I mean, who cares if you look like a potato sack, it's kind of the cozy statement! But realistically enough, there is a difference between feeling good in "okey" clothes and feeling good in clothes that really suits you. And frankly speaking, clothes that works with your silhouette are clothes that really suits you. There are tons of guides out there to help you, start by looking on Pinterest or Google!
Know your prints and colors
Another important thing to know is what prints and colors suits you. All of us have colors that suits our skin tone, hair color and eye color a bit extra. It's the logic of how the eyes register colors and what is a clash and what is a match. As this is highly dependent on what you look like, I recommend doing some proper stalking on Pinterest to find out what colors are making you look extra good. This doesn't mean that you can't wear other colors, but that some colors will bring out the A-game just by being that specific shade. You hear me?
Another thing to know is what prints that suit you. Prints are in general quite adaptable and works for the majority, but this comes down to specific preferences rather than appearance. The logic that follows is if you like a print a bit extra, it ought to add that extra level to your outfit. If you feel off in a specific print, try to find it in different colors to see if it makes any difference. Some people shy away from floral prints without even having to tried different looks of it. Pin down what prints makes you elevate!
Know your favorites
A key thing for any person who's a fan of fashion is knowing what your favorites are. What are your staples? These items are vital when building your wardrobe or buying new pieces as they are the cornerstones of your style game. Your favorites are often the pieces you wear the most which makes them key when pairing them with new items. Check your new blouse with your black blazer or favorite pair of denim. Or match your beloved jumpsuit with the new pair of heels, if it's a match it's a rather safe investment! Knowing your favorites is also important when you're running out of outfit ideas a day as you'll have some safe options you can rely on, read this post on why so!
Know your planning
The fourth and kind of final thing I believe is important, in the game of becoming a better stylist, is knowing how to plan. I talked about the importance of this in this post, but can't stress it enough. By planning you buy yourself time to try the outfit. This gives you more time to get specific about the details and thereby affect the outcome of your look. Perhaps that final touch of detail will make all the difference? If you've planned and tried your outfit in advance, you'll have all the information you need to know how to work the clothes in the most stylish way possible. Planning is essential!
Folks! What are your best ideas on how to become a better stylist? What's the one fashion hack you always turn to? Let's chat in the comments! Xx