Folks! I'm on a much needed break from all things internet, work, demands and stuff – I'll be back on Monday the 26th! Xx
---
Okey folks, let's talk about the beauty trends summer 2021! I mean, summer might not be the time for heavy makeup and advanced skincare routines, but it's still an opportunity to try some makeup looks and keep it light and fun. Also, the trends I'm talking about below are kind of what we've seen the past years. Nothing new, in other words. Here are the beauty trends summer 2021: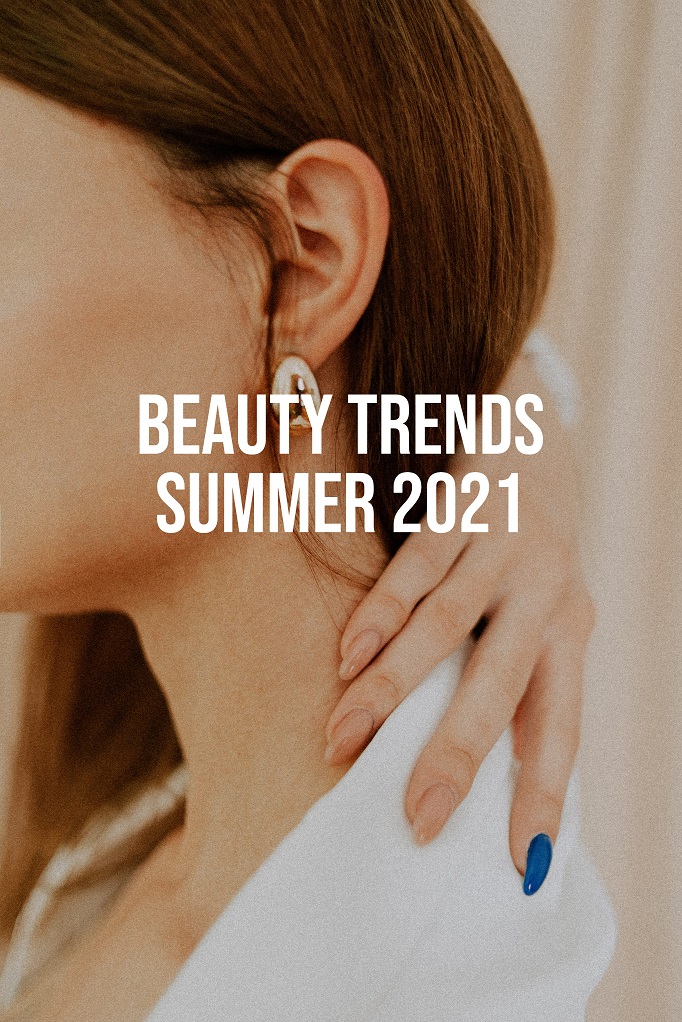 Beauty Trends Summer 2021
Bronzy Glow
The trend of going for a bronzy glow isn't going anywhere anytime soon. The idea is that you should create that sun kissed look, seemlessly blending your bronzer and blush to create the illusion that you've just been in the sun. Perhaps sun kissed is the better word for it! Just make sure to blend everything properly and don't forget to match the shades with your neck too.
Dusty Pink
As for your cheeks, lips and eyeshadows, they all should be in the shades of a dusty pink! Or at least in a more mature shade of pink, like a hue that moves towards a faded red or a bronzy tone. There are so many multifunctional makeup sticks that works both as lipstick, blush and eyeshadow. Superb thing to try for your makeup look this summer, and indeed; perfect for travelling.
Brushed Eyebrows
If the eyebrows of 2016 were all about that filled, shaded and full look; the eyebrows of 2021 are all about that natural style. Your eyebrows should be brushed upwards with a transparent eyebrow gel, and maybe that you fill them in with tiny strokes. Keep them light and bushy this year though!
Folks! What are your thoughts on the beauty trends summer 2021? Let me know in the comments below! Xx