I did an article on the fashion trends spring 2021 here, but let's not forget about the beauty trends spring 2021! Much alike the fashion trends, the beauty trends are more or less the same for next season. Surely, some new things will emerge, but as for now, it's quite popular to embrace hair accessories, peachy makeup and pastel nails! Here are the beauty trends spring 2021!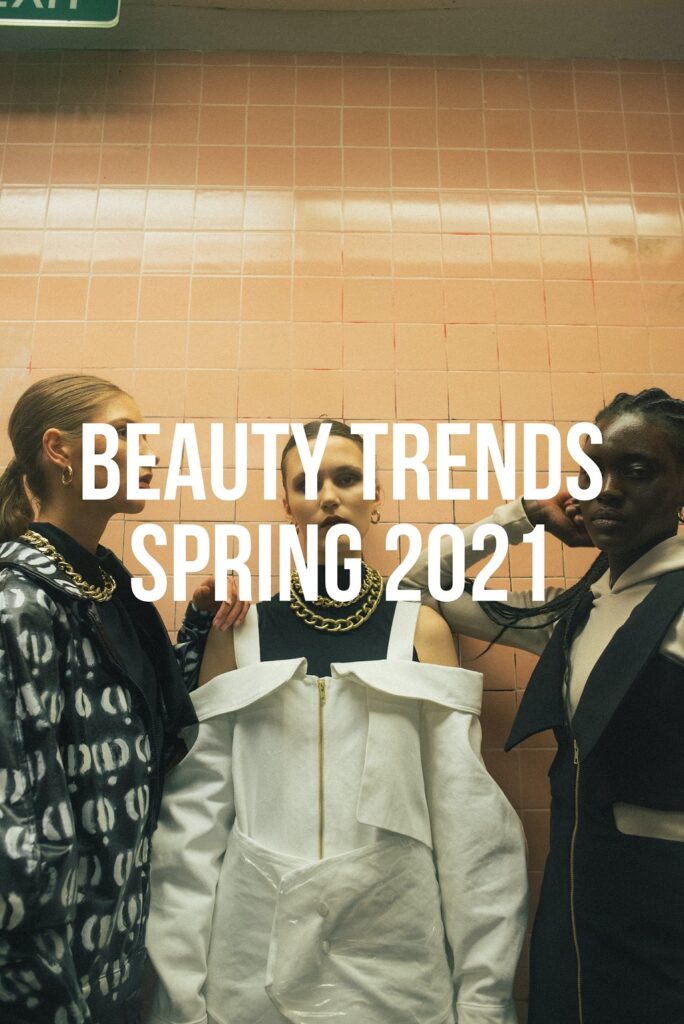 Beauty Trends Spring 2021
Glam Hair Accessories
The hair accessories spring 2021 are all about that glam vibe. Hair barrettes, silk scarves, colorful scrunchies and embellished headbands are just some examples of glam hair accessories! It's quite trendy to pair the hair accessories with earrings, bracelets, necklaces and rings. Just all kinds of jewellery that also contributes to the glam vibe. Especially pearls and gold jewellery is popular!
Skincare
With all this staying at home, more and more people are paying attention to their skincare routine. This is also reflected in next year's trends as a proper skincare routine is a must (well, if you care). This means that it's all about cleansing, moisturizing and apply SPF. And also, take the extra time to do face masks, a serum for glow and so on. Well, it's up to you what you want to add to your routine, but if you've ever thought about developing and improving your routine, now is the time!
Enhanced Beauty
Next year it's also about the enhanced beauty. Perhaps because people are not embracing full makeup faces when at home, but focusing on the details. Enhanced beauty is about taking your features and putting them in the spotlight. Perhaps it's about filling in the eyebrows, or adding some blush. It can also be about going for a lip color close to your own, or just filling in the lines! You choose what features you want to pop! If you don't want to be too specific about it, you could also just go for a "no makeup" makeup look! Keep it light! 
Mature Pastels
As for the nails, it's all about the mature pastels and dove colors. Pea green, dusty pink and dove blue are just some examples. What's great about the mature colors are that they're pretty subtle, but are still adding a touch of color. Also, lovely to make it work with other details of the outfit for a cohesive look. You could also match your nails with the main color of the outfit, for a more intense look.
Folks! What are your thoughts on these beauty trends spring 2021? Let me know in the comments below! Xx