As I forgot to write about fashion trends 2022, of course I also forgot to write about beauty trends 2022! The beauty trends 2022 are on one hand quite natural and on the other hand, quite playful. I feel like after the peak of Instagram makeup in 2016, makeup has become more "clever" nowadays and is more about how to apply makeup for your specific features rather than copy & paste. Here are the beauty trends 2022: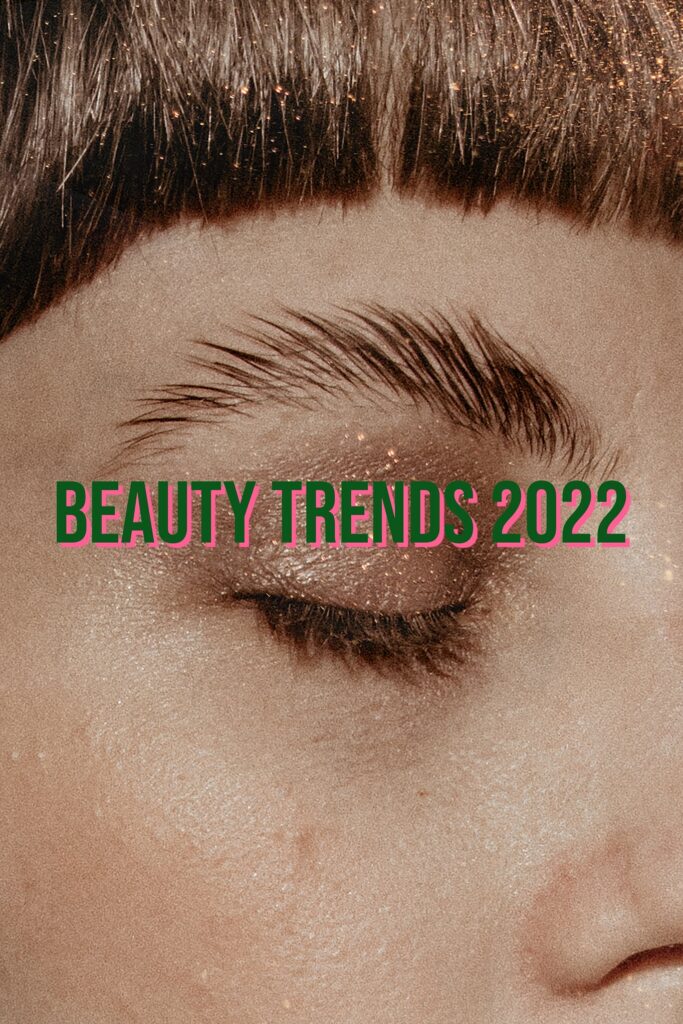 Beauty Trends 2022
Full & Natural Brows
The IG brows that were everywhere in 2016 have now been replaced by full and natural brows. Your brows should more look like light feathers, and be brushed upwards, rather than sharp and contrasted. You achieve this look by either brushing your brows with a brow soap or a transparent gel. You can fill in small gaps very gently for a natural and full look. 
Know the Placement
One major trend this year is to learn how to do your makeup for your specific face. Or for the purpose of your look. For instance, if you want to create a rounder face you apply your makeup lower and in circles. If you want to give yourself a "face lift" with makeup, apply your makeup a bit higher than normal in longer strokes that goes upwards. Okey, I'm not the best at explaining this but Pinterest, Youtube and Instagram are full of tutorials. Also, knowing your eye shape and how to apply eyeliner/eyeshadow to your specific shape is also keeeey. Find out what eye shape you have and find some useful hacks! If you feel like you can't pull of a good eyeliner, it might be because you apply it wrong for your eye shape. Try to apply the eyeliner accordingly and you'll see a huge difference, especially if you're eyes are hooded.
Intensified Natural Lips
Your lips this year should look full and natural, but of course enhanced with the magic of makeup. Find a lip liner and lipstick close to your lips' natural shade and apply a light coat for an intensified effect. You can also just go for a lip liner for a more plump effect, but make sure to blend it properly with the rest of your lips. You can of course also go for a shade darker for a more dramatic look or a shade brighter! Or if you want to keep it really simple, this year it's all about the gloss. Add a layer for that glossy, shiny, glam, effect!
Colorful Eyes
And to all of you who wants to experience more with makeup this year, this one is for you! The colorful eyes 2022 are a fun trend indeed. It's often about pastels done in eyeliners or eyeshadows that creates the fun colorful effect. The pastel eyeshadows have an early 00s effect to them, and are all about that glowy style. The more playful eyeliners have a more 60s vibe to them, but comes off as more modern when the eyeliner follows the shape of the eyelid. Find gorgeous inspiration here. 
Folks! What are your best beauty trends 2022? Let's chat in the comments below! Xx