I wrote about some fashion resolutions 2022 a few days ago, and of course the beauty resolutions 2022 deserves a post of their own. Nothing too serious, nothing too complicated, just some ideas on how you can improve the beauty game this year!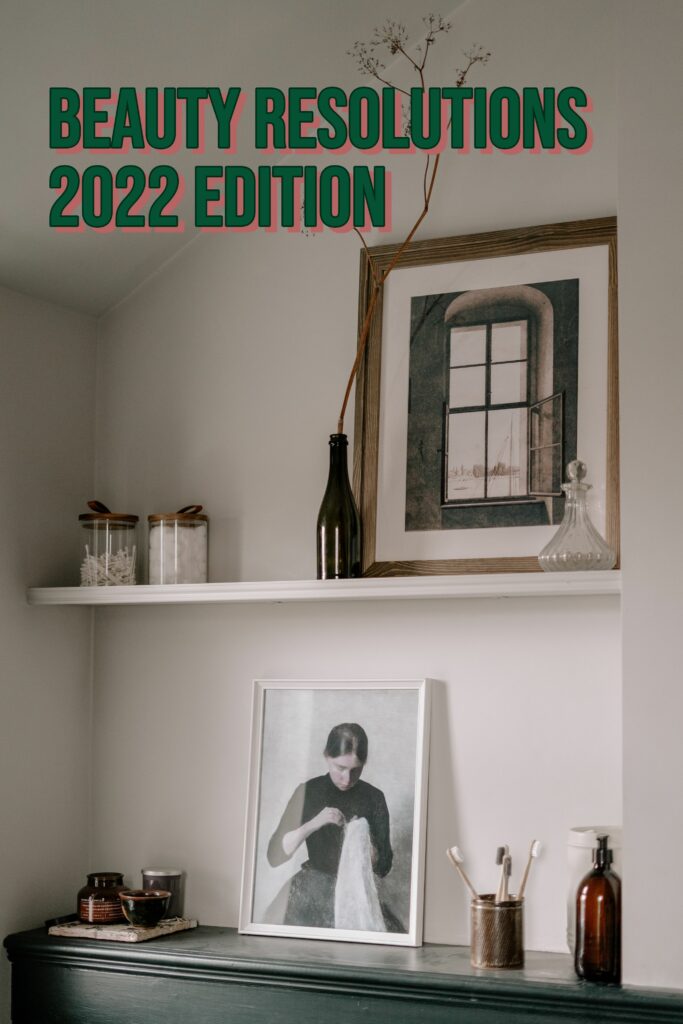 Beauty Resolutions 2022
Try a New Nail Polish
I love nail polish. I love to work pastels, neons, fall colors, neutrals, all colors imaginable (kind of), on my nails. It's a tiny detail, but a set of painted nails make a nice detail to any outfit. And this year I think it's all about trying new colors. I'm definitely in the mood of painting my nails in different colors too, like an emerald green and bubble gum pink combination. Or how about a dove blue and orange look? Next time you buy a nail polish, try a new shade!
Conscious Skincare
Another thing for 2022 is conscious skincare. Not only conscious as in good ingredients, but conscious as in awareness. Know that you don't need a 22 step routine, or even a 10 step routine. It's easy in the beauty world to think that you need all these different products with different active ingredients, but in reality it's far less complicated. Of course, to many, it's a passion with skincare, and it becomes natural to have a lot of things going on; which is fine. But if you feel overwhelmed and/or want to save some money: take a step back, make some research and find out what the best products are for you. Often it comes down to a good cleanser, a moisturizer and a SPF. Other things are often a bonus or a booster.
Organize Your Stuff Regularly
I'm good at reminding people to organize their closets, but I forget to talk about organizing beauty products and makeup. Probably because I'm bad at fixing that myself. But anyway, how about making 2022 a year of regularly organizing beauty and makeup products? Trash products that have expired, give away products you haven't even opened and forgotten about, and make sure to regularly clean makeup tools. Also, nope, you don't need to keep that old eyeliner that as dried up. Invest in a new one instead, you deserve it.
Folks! What are your beauty resolutions 2022? Let me know in the comments below! Xx