If there's only one thing to keep in mind regarding the beauty life fall 2020, I say it's moisturizing! With colder weather coming up and a lot of washing of the hands, it's good to make sure the skin stay soft and hydrated by adding some extra moisturizer. Here are three beauty reminders fall 2020: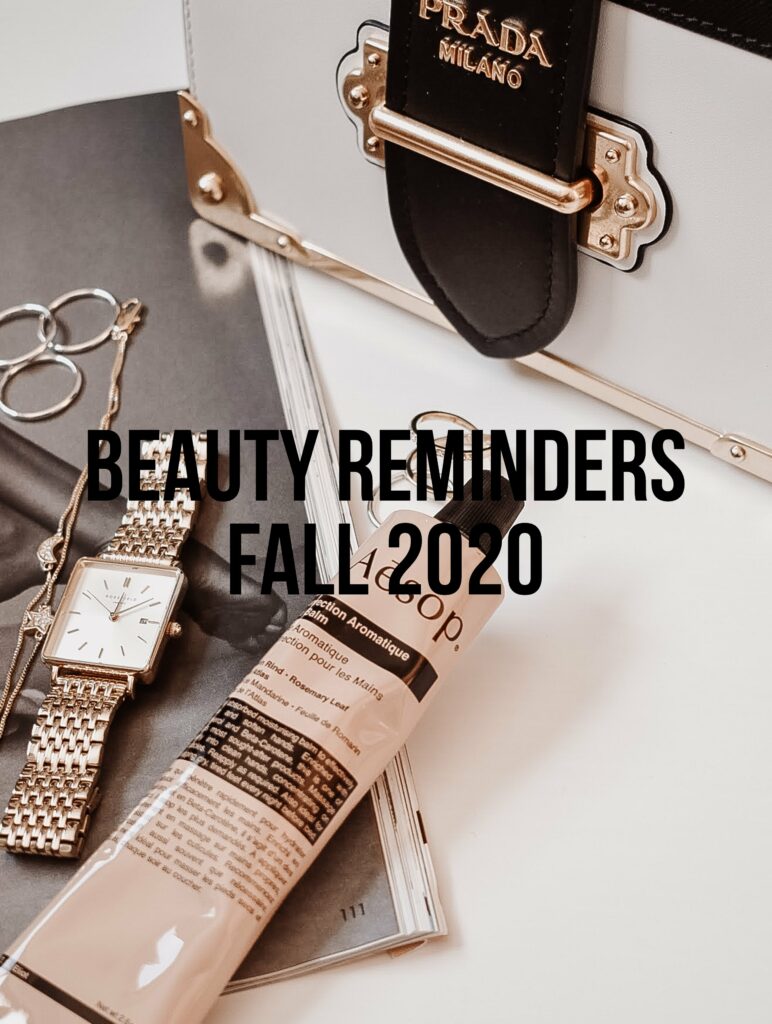 Beauty Reminders Fall 2020
Moisturizers
If you want to do skincare but do it as simple as possible, cleansing and moisturizing your skin will be the two-step routine (also, add SPF!!). Finding a moisturizer that works for your skin type will be key in keeping your skin moisturized and healthy. It can be a good idea to go for an extra moisturizing product during the colder months, as more people tend to experience dry skin in the fall and winter months. Either if you go for a serum that's moisturizing or add a face oil as a final step. You should also do face masks that focus on nourishing and hydrating the skin! 
Hand Balm
Before your hands gets dry from the cold weather (and washing), you should already now start applying a hand balm. Choose one that's rich in oils and vitamins, so you'll nourish the hands at the same time. If you don't want to spend extra on hand balms, although they're not that expensive, you can add some of your face moisturizer when you do your routine! 
Lip Balm
The same kind of thing goes for lip balm, apply it before your lips are starting to feel dry. Also make sure to use a lip balm that's moisturizing and treats the actual problem and not the symptoms. Don't forget to apply a good layer before sleeping, so you'll give the lip balm a chance to do its job. If you always apply throughout the day, most of the lip balm will disappear when you eat, brush your teeth, drink water etc! Do a light lip scrub, apply a nourishing lip balm and you'll surely wake up with moisturized lips.
Folks! What are your best beauty reminders fall 2020? Let me know in the comments below! Xx