I do believe that a makeup look works as a clothing piece or accessory. If you decide to go for a makeup look with your outfit, you can adjust it after what you're wearing to get a chic result (or the other way around). For instance, if you wear something glamorous, a pair of smokey eyes will highlight the outfit. Or if you wear something pale, an intense lipstick will balance the color palette. With that said, I thought I'd give some makeup ideas for the spring fashion 2018!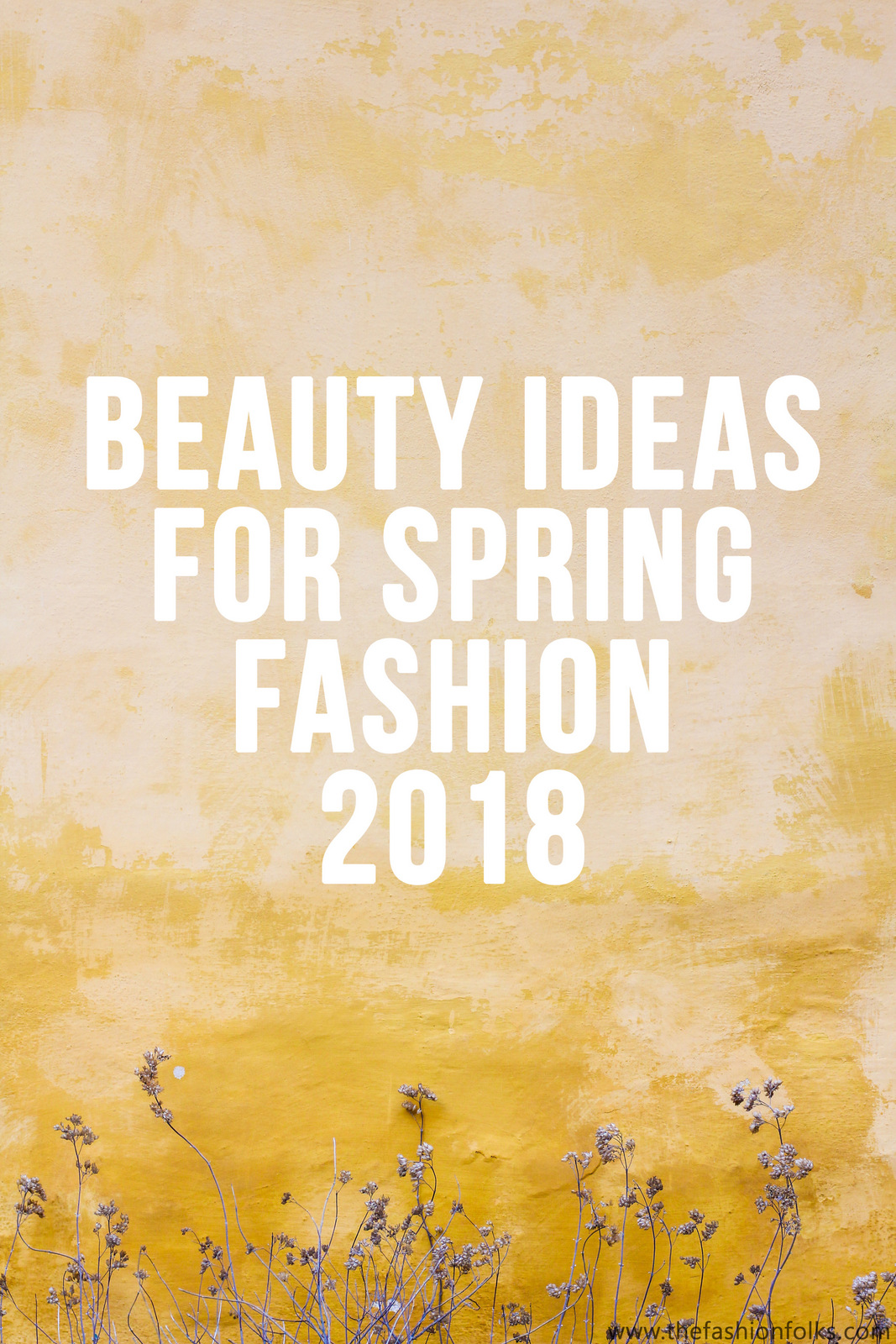 Photo by Mona Eendra on Unsplash
Beauty Ideas For Spring Fashion 2018
Black & White Stripes
The black and white stripes are a fashion classic and they are surely to be counted on for spring. As they are common, neutral and beloved it's hard to fail with the styling. The black and white stripes are great for neutrals, colors, other prints and chic materials such as leather, denim and suede. With that said though, there are some elements that are at their very best with the classic duo. I'm of course talking about the red lips, which is a must spring 2018. Surely that the combination is associated with the timeless french style, but also one that's trendy this year. Statement lips and prints were shown in various ways back in September and the red lips and stripes were of course among the presented trends. The red contrasts the neutral colors well and also adds energy to the outfit with the intense shade. If you want a third classic element to go for, the black (faux) leather jacket will bring the fashionista level!
Light Blue Denim
The light blue denim style is common for jeans, shirts and denim jackets which all are clothing pieces that are popular for spring (all year round too for that matter). To perfect the spring vibe and add some life to the neutral color and fabric, I think the neon shades are a must. Either if you go for a lipstick in a neon shade or if you dare to go bold with some eyeshadows in neon or nail polish. The thing is to choose a neon shade you enjoy and make it pop as you pair it with light blue denim. A matte pink is also really good with denim. It complements the fabric perfectly and is a great lipstick to choose if you're uncertain!
Floral Prints
The floral prints are always a must but for spring time they are extra important. Though the dark floral prints are what's trending, light floral prints are for obvious reason easier to embody and embrace for spring time. Whatever you go for though, a cute way to match the floral print and often warm shades is to go for blushy cheeks. A pale pink or an intense one is your choice, but going for a warm pop for the cheeks, will intensify the color of the floral print. It will also add some energy to your face as that's the magic of pink!
Folks! Which one of these beauty ideas for the spring classics 2018 is your favorite? What style and makeup look do you always match? Let me know in the comments! Xx