So it's quite common to talk about that summer glow, but what is a good summer glow and how does one get it? Well, I'm sure the definition differs depending on who you ask, but to me it's all about taking care of your skin! Sure, you can get a summer glow with makeup, but how about taking care of the "problems" rather than dealing with the symptoms? Here's a list of some beauty hacks summer 2020 and how you can get that glow: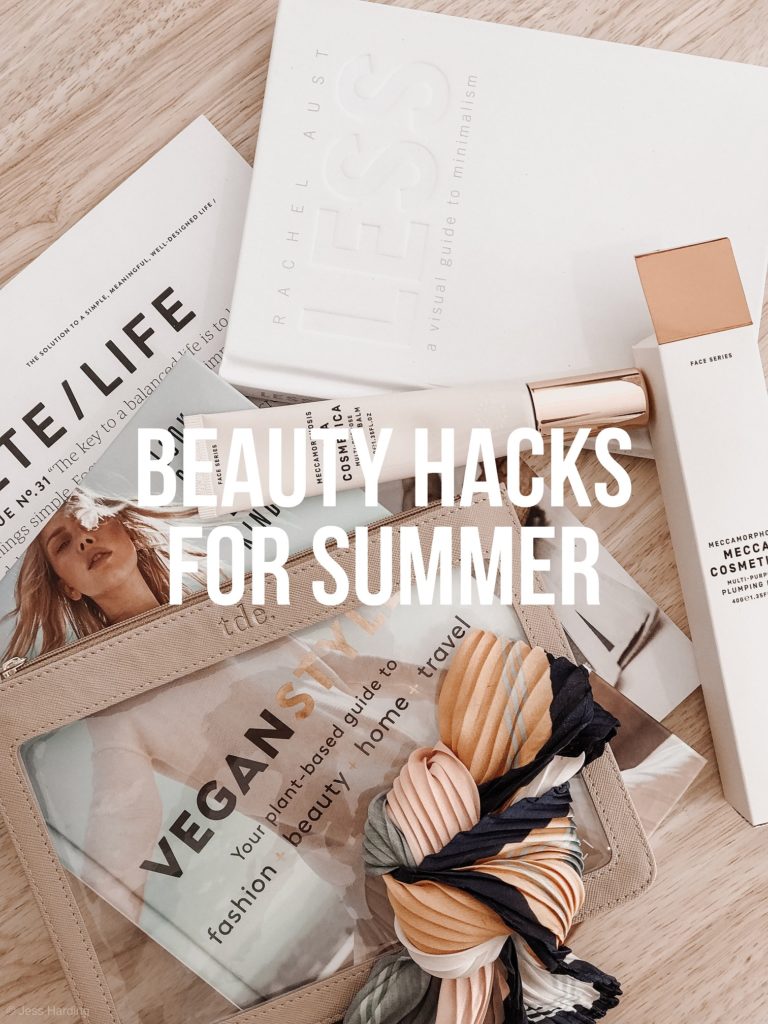 Beauty Hacks Summer 2020
Foot Bath
So summer shoes often displays your feet rather well. Nothing wrong with that, but with all the walking and strolling, your feet will probably be anything but clean and well-moisturized by the end of the day. To fix this problem, a foot bath is definitely in its place. It's very relaxing putting your feet in hot water with Epsom salt. Take 10-15 minutes, unwind and relax. Once you're done, scrub away the dead skin and moisturize well. Maybe it's not realistic to do this every night, but once a week and your summer feet will be happy. Don't forget that painting your toenails in a fun color also will do the trick!
Sunscreen Stick
SPF is always a must, especially during summer. What people tend to forget is that after you've applied your SPF in the morning, it's important you reapply throughout the day. Investing in a SPF powder is definitely an idea, but a sunscreen stick is also a great solution. They come in travel sizes, and they work sort of like a lip balm. Apply on your lips, your nose, on the forehead and so on. Not the best though if you're wearing foundation or powder, a SPF spray will be a better alternative for you then.
Face Massage
Another thing to get that glow is face massage! There are tons of tutorials out there, how you can massage your face with your fingers only, with a face roller or similar tools. Giving your face a massage when applying products will help the products penetrate the skin better. Whilst you're at it, I suggest you massage your shoulders, head and neck too. Way too many of us are tense and needs a good massage every now ansd then!
Folks! What are your best beauty hacks summer 2020? Let me know in the comments below! Xx