Folks, hope you've had a lovely Christmas or just a lovely couple of days if you weren't celebrating! I've had a great time off and feel energized for the new year ahead.  But hey, can't head into something new without checking in on the old – right? As the structure of trends follows, some sticks around for quite some time which means that the trends of 2017 will undoubtedly join us in 2018, at least some of them! Here's a summary of the beauty and fashion year 2017: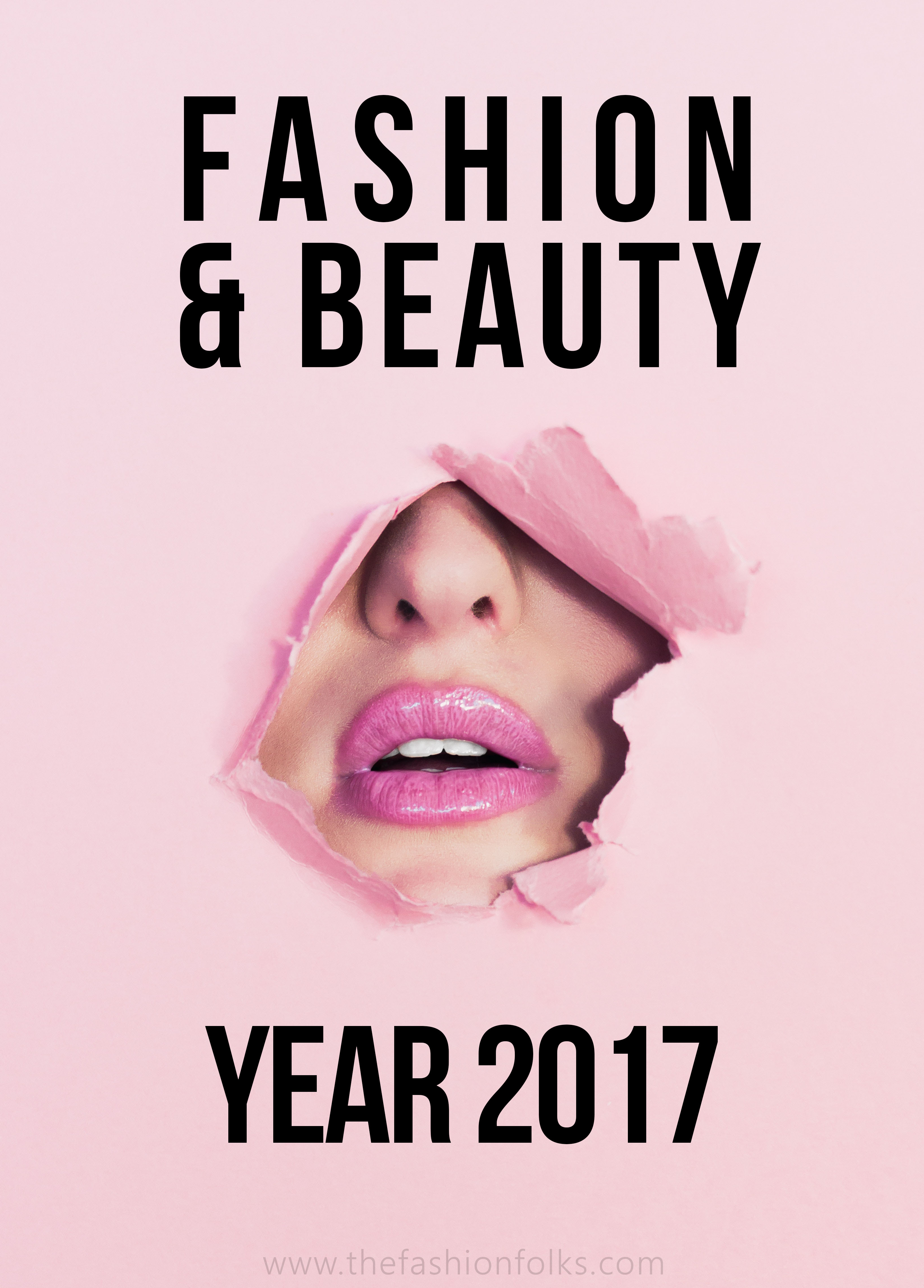 Photo by ian dooley on Unsplash
Fashion Year 2017
Colors Of The Year
2017 has been a favorable year in a color context, pushing people out of the comfort zone with red that's been trending. Red has been everywhere and as it is a color that suits anyone, it's a safe one to try. Depending on your shades you can either go for a red with a more blue tone or yellow, that is a warm or a cold red. Red is also going strong for 2018 and is honestly one of the most classic colors there is. With that said, you're safe to invest in red pieces! Other than that, orange has been a popular shade and so has forest green and grey been. The best thing about the shades that are trending is that they're done in a monochromatic style which gives them the full spotlight.  Bold, but fun and easy to style. Read more about red here.
Trendy Styles
It's been an interesting fashion year from a style perspective. It's been eclectic and electric with the 1980s' trendy looks, the late 90s and early 00s! It's been a proper dose of the office wear style with oversized blazers, check patterns, matching pantsuits and statement blouses! The street style look has been embraced with edgy materials as denim, leather and patent leather. Hoodies, embroidered t-shirts and loose pants! Glossy materials have also been popping up and so have visible underwear, cami dresses and sneakers.
Other styles that have been trending have centered around the statements. A teddy coat, an oversized faux fur jacket or a statement midi dress has been the way to go. Often paired with statement boots as pointy stilettos, the sock boots or some platform. Bold colors as red or pink for boots have been quite common!
Details of 2017
This fashion year 2017 has also been a year of details. The Gucci belt has been everywhere and so has the baker boy hat! Pairing your shoes with visible socks has been another trend and going for boots with your midi dress has also added the trendy touch! Pink velvet was popular in the beginning of the year and the beret hat has been popping up throughout 2017! Embroidered details have been common for denim jackets and sweaters. Clothing pieces with text making a statement have been a safe trendy choice and will continue through 2018!
Beauty Year 2017
It's been a fun beauty year too. The main focus for 2017 has been the skin. Healthy and glowing skin has been key. Seldom have we been more interested in our skincare routines, extending to include face masks, serums and technology such as laser treatments and advanced, electric, brushes.  I wrote about it last week, but it seems like this new wave of interest in skincare will only grow and will undoubtedly join us in 2018. The interest in makeup is also increasing with makeup's availability being favorable. You can't perhaps afford the latest jacket but you can afford the latest makeup look! When it comes down to it a red lip can be replaced more easily than a specific jacket. Makeup that's been trending has also been about the red lip, but also orange and mauve. Bronzy looks have been popular and glowing cheekbones with the help of highlighters. The eyebrows have partly gone from on fleek to natural, embracing the bushy look! It's safe to say that you should let the tweezer rest in 2018 too. 
Folks! What are your thoughts on the beauty and fashion year 2017? Are you happy that it's over or do you want it to join in 2018? Let's chat in the comments!  Xx