Folks, have you read our story on Audrey Hepburn? If not, here it is again:
Hepburn, Audrey Hepburn. It may have been over 23 years since the Hollywood icon left us, but her legacy has kept the light going. To us, she is an icon through time.
Roman Holiday
Her style and elegance followed her through life, and her role in Roman Holiday marked the beginning of her time as a fashion icon. One of her most iconic look from the movie was the calf-length skirt with the sleeved shirt and the belt to accentuate her waist, all in a neat proportion. The New Look collection by Christian Dior was right in time and fitted Hepburn perfectly. The legendary designer Edith Head was the woman behind the Roman Holiday outfits, whom later received an Academy Award for her work.Not only the fashion made its impact during the movie, but also the iconic haircut that took her from cute to edgy. Her pixie cut enhanced her well-defined eyebrows and her doe eyes.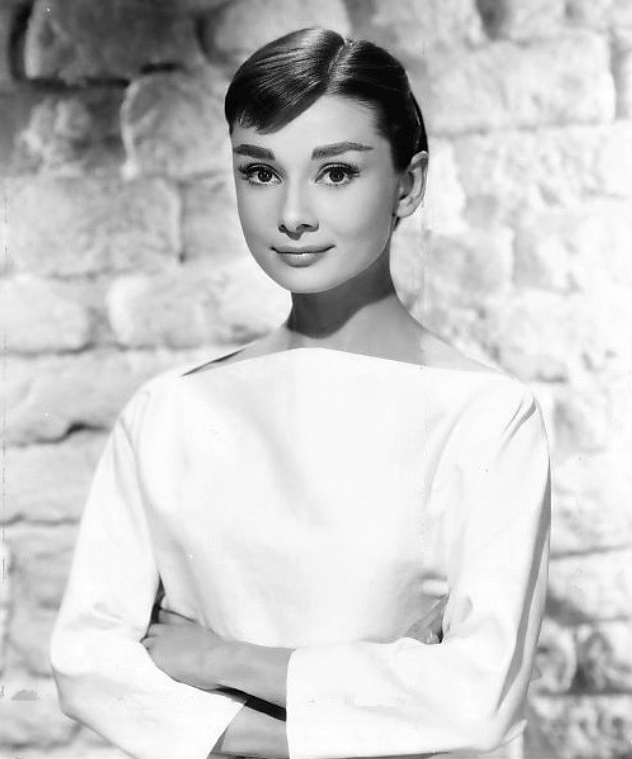 Sabrina
From Roman Holiday, her next big movie style-wise, was Sabrina. With creations signed by Hubert De Givenchy (also a lifelong friend of Hepburn), and a short hair cut she lit up the screen. The balance with feminine style and her petite, boyish, all-black set raised the fashion bar.
Breakfast at Tiffany's
Hepburns elegance was, of course, in center of the timeless movie Breakfast at Tiffany's. Playing the role with humor and class, not only did she scored an Oscar, but secured her place as an all-time Hollywood star. The quirky comments, elegant gestures and the fragile character of Holly Golightly were contributing factors as well, but it was Hepburn's persona that gave it life. But Hepburn wasn't the only star in the movie, her equal match was The Little Black Dress, signed Givenchy. The LBD gave life to the character as much as Hepburn's class gave the old – but new – clothing piece life.
Personal Style
Nevertheless, was it not only in her movies her style was a game of perfection. Outside the film industry, her taste for simplicity and delicacy was present and relevant to the core of her nature. With simple lines and a minimalistic base she never failed to look her very best. Her years in Rome grasped the value of timelessness in style and the eternal city remains a metaphor for her legacy through time.