So if you know your history, you're fully aware of how the Industrial Revolution changed the world. It changed how we lived, where we lived and what we worked with.  With the new machines and the industrial way of making clothes/products/furnitures, the society shifted focus from organic lives to manufactured ones. One of the strongest opponents of this change of life was William Morris (1834 – 1896), aka, one of the front figures of the Arts & Crafts Movement.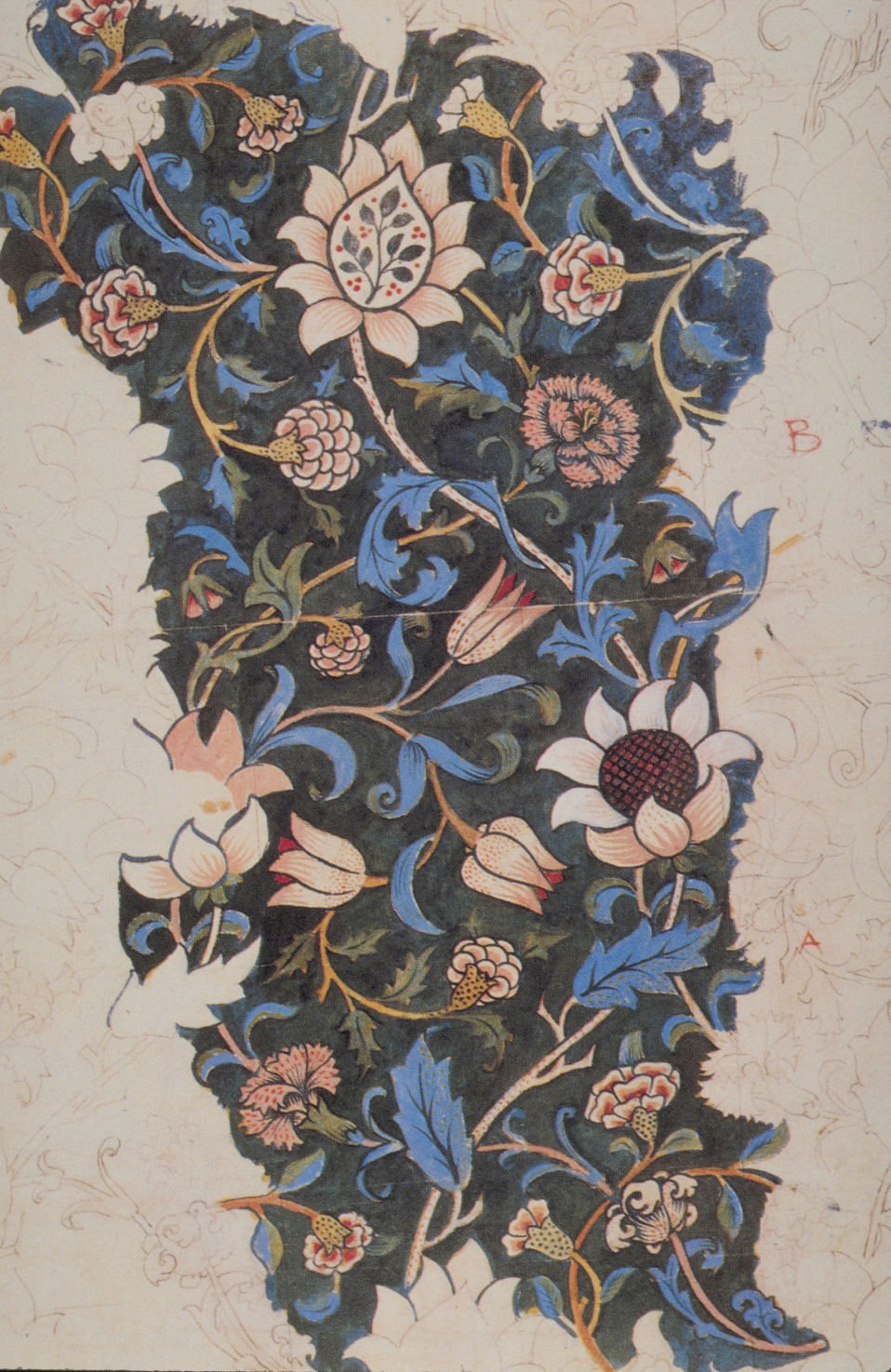 Arts & Crafts Movement
The Arts & Crafts movement started around 1880 in England and was both a societal movement as well as a form of art. The basic principles of Arts & Crafts centered around nature, handcraft and vegetative forms. One of the ideas was that society should be based on beauty, great quality and life should be influenced by nature. Our lives should be decorative to put it simply. Arts & Crafts ranged from plants, to flowers, colors and life on earth. So the tiny apartments in the cities with furnitures and clothes from fabrics were counterparts to the life the Arts & Crafts movement valued. The movement also underlined the idea of slow-making production and letting things take time. 
William Morris & The Movements
As stated, Morris was one of the key figures. He was an artist, designer and author. During his lifetime he designed countless of patterns that were influenced by nature. Morris patterns became a leading symbol for Arts & Crafts and embodied the spirit of nature the movement praised. His patterns were detailed and rich in vegetative life, letting the natural movement of nature contrast the geometric lines of the industry. The patterns remains a symbol for the movement as they underline nature's impact on life (see below). They also emphasis on the beauty of life in general, with a great respect for nature's depth of details.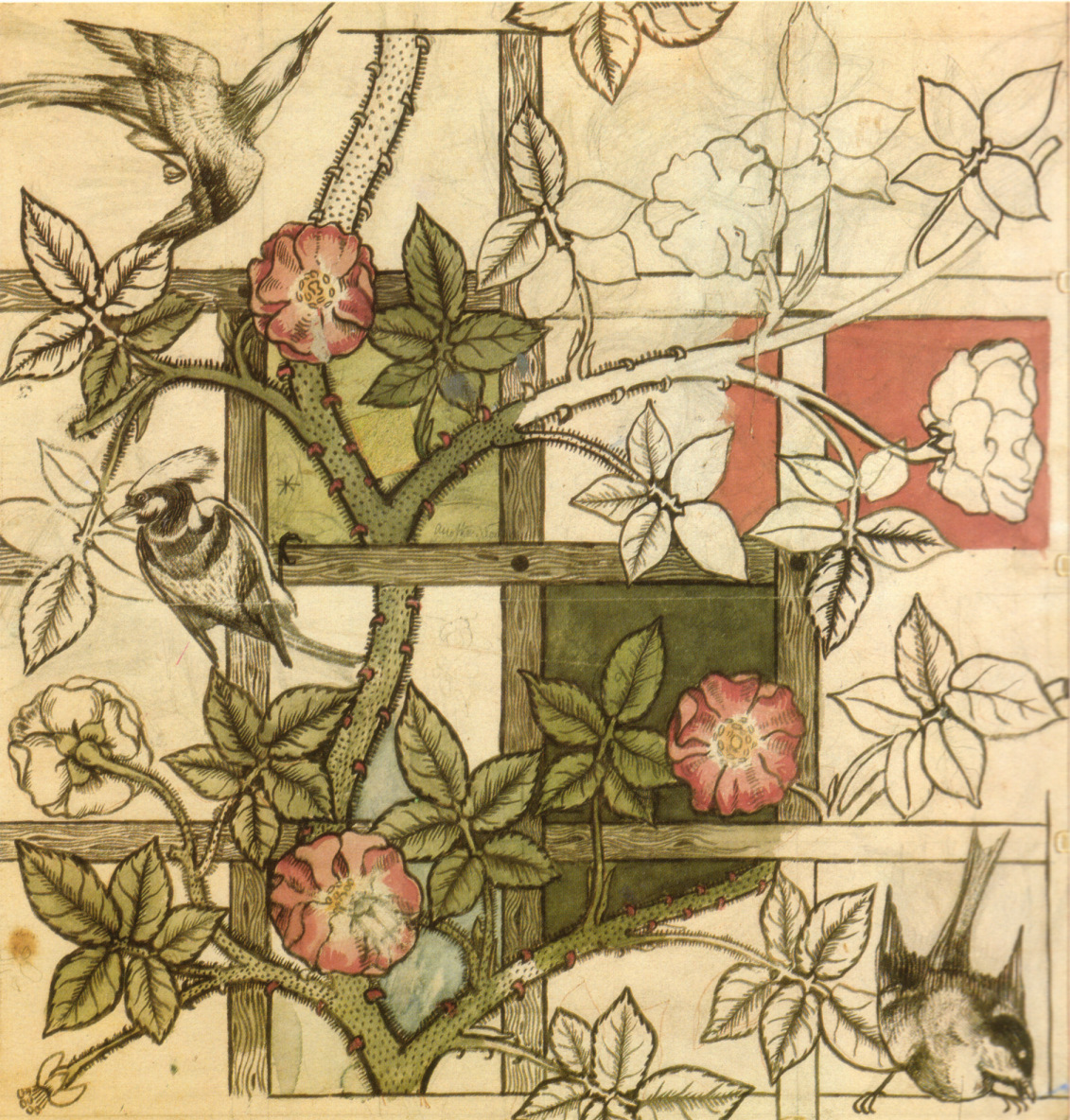 Value of his patterns
Morris' patterns are often quite dark, full of life and highly rich in details. The colors stretches from red to blue and green, but are all rather toned down in their intensity. The main motifs are leaves, animals and flowers. Often with a repeating of the patterns, or the painted figures. Morris' creations are still popular to this date and can be purchased at Liberty's in London. His patterns are also used for bags, clothes and accessories.
Arts & Crafts Movement Today
As society today is on the pathway of the industrial revolution, the ideas of the Arts & Crafts movement remains refreshing in a world full of technology. The majority of the clothes we wear are produced in factories, often by workers whose work conditions are questionable. So the movement and the ideas of William Morris still possess a value, hundreds of years later. Why do we choose the fast paced fashion over locally produced clothes? Why is it easier to support mass production than individually crafted pieces?