Is it even possible to always look on point? Probably not, the fashion life would be terribly boring if every outfit was a success. I mean, clichés are boring but true right? And you can't really appreciate success if you haven't felt defeat – riiiiight (keeping the clichés coming)? Anyways, here are some ideas on how to look on point, and do it more often than not!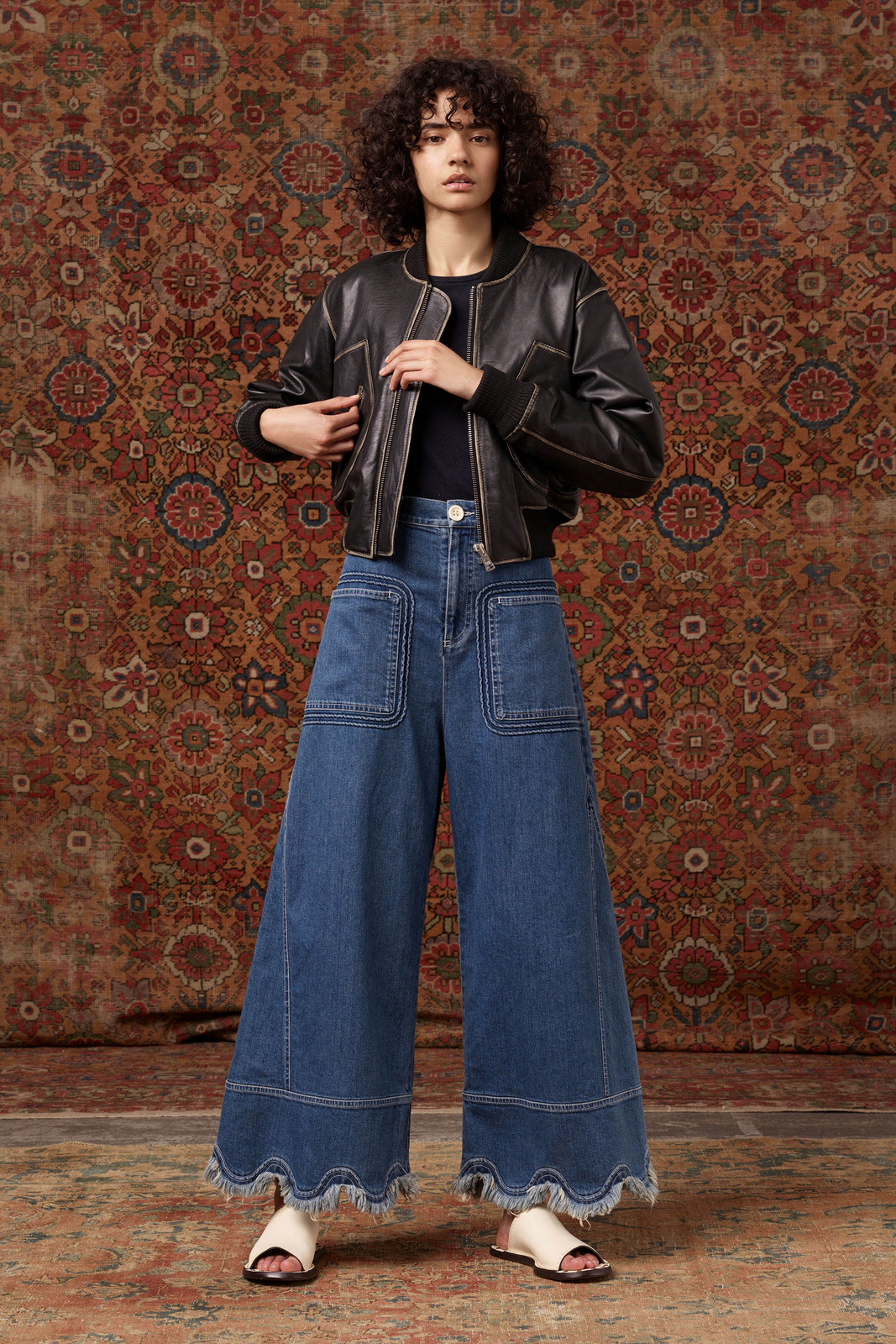 Courtsey of See By Chloé | Resort 2018
Plan Your Outfit In Advance
This is key when going for an outfit on point. Doing things in advance gives you time to think about all the different possibilities concerning an outfit and how you can make the most out of it. I mean, compare the idea of having a few days ahead to figure out an outfit or to put together something stylish within 5 minutes a Monday morning? The difference is huge! I like to write down outfits when I have a lot of inspiration or take photos of them if I can. That way I have time to go back and rethink certain aspects of the outfit. And before the day of wearing the outfit arrives, perhaps I've realized that something else will work even better? Planning your outfit in advance is a great first step to always look on point. Here are some quick tips on how to do it:
Write It Down – As I wrote, I like to write it down. As I'm, more or less, fully aware of the clothes in my wardrobe I just write down some words like "stripes, high jeans, red lips, faux fur, elegant". And then I know exactly in my mind which pair of jeans I think about or what striped top. I often add a word in the end that describes the vibe of the outfit. Perhaps cheesy but terrifically useful if you need to add an element or two to fit the vibe of the outfit you've imagined!
Take A Picture – You can also take a picture of the clothes you've put together. I mean, nothing like the power of visuals right? This is preferably done if you put together the outfit by matching the clothes and trying them on. Then you'll easily see if the outfit works and you can take a picture of it to remember it. Writing down the clothes is way more easy though as you "only" have to imagine the clothes.
Pile It – If you have space and will wear the outfit soon, you can just fold the clothes (or something) and by doing so, already have them together. Like putting out the clothes you're gonna wear the day before. It's not realistic for everyone to have that much space the clothes can occupy, but if you do, this is obviously a brainy hack!
Try your outfit in advance
If you have the time, the best way to avoid bad outfit days is to try the outfit in advance. Then you'll exactly know if it works or not. What you have to add and what you can remove. This task is obviously quite time-consuming but perhaps the most effective one of them all. It's basically running a test with the imagined outfit and see if it'll work. Perhaps you realize you need different underwear or you'd like to add the blazer that needs to be washed? Trying an outfit will reveal what more the outfit needs which you'll have time to fix as you will have tried the outfit days before. If you stand there an early Monday morning, you can't do anything about it really. Again, this requires some effort and that you have the time to do it.
Have some safe go-tos
This part is one of my top styling tips ever. Like ever. It's of a (fashion) life changing perspective, that's how good it is. Having some safe go-to outfits will always help you when nothing fits you or you don't have anything to wear. A safe go-to outfit is basically an outfit that you always feel good in. A reliable go-to outfit is often rather basic or simple in its style. It can be a LBD with a blazer, a jumpsuit or a pair of jeans and a white tee. It can also be all three alternatives, as it comes back to the underlining of having several outfits to rely on. Not one but at least 3-5 outfits that always will have your back. This is great when your imagined outfit isn't working and you're running out of time, or you're feeling out of tune with the fashion life and need something neutral and good.
If you don't have some safe go-to outfits, fix this immediately and get yourself some backups. Don't worry if you're uncertain what these outfits will be for you, perhaps you already have some go-to looks? These are often the outfits you wear repeatedly. Perhaps you often wear high waisted jeans and a blue shirt? Well, that's most likely a safe go-to outfit for you!
Folks! What are you best tips on how to always look on point?! Let's chat in the comments! Xx