Green is having a major moment this year and this summer specifically! This trend is not bound to a specific shade of green, but it ranges from pastel to neon to apple green. Here's all you need to know about green 2022 (and yes, when I say green I do mean all shades of green work with *example color*):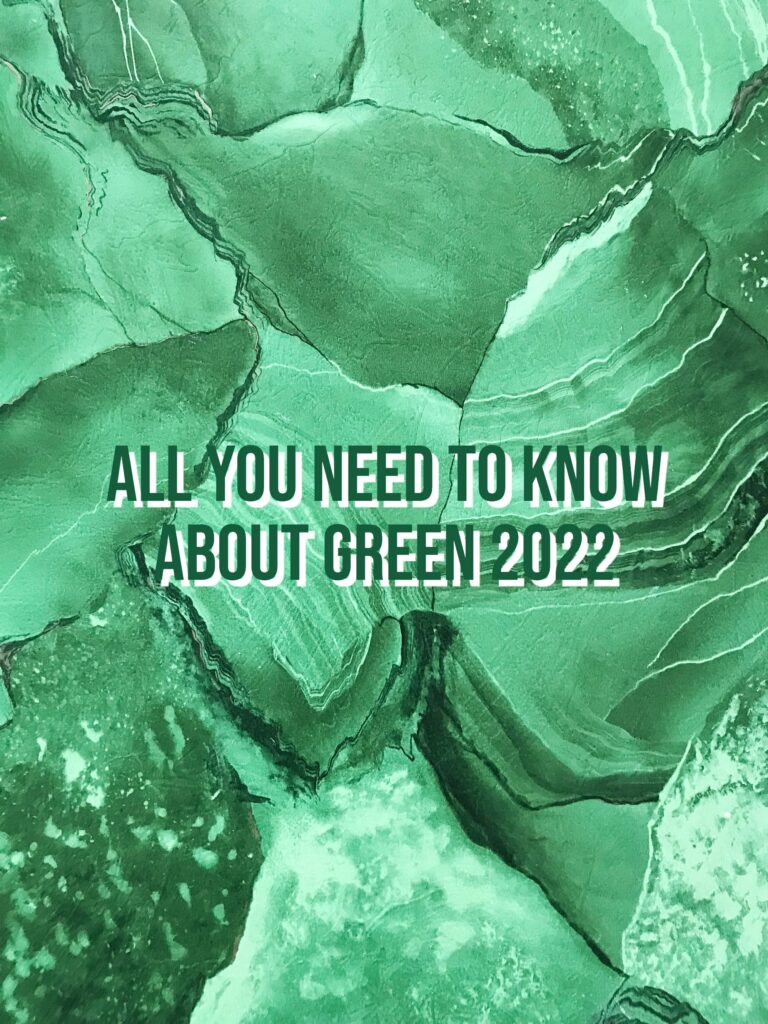 How To Style Green 2022
With Neutrals
Green is one of those magical colors that work with any neutral. They work with black, white, grey, beige and brown. Which is pretty cool. If you want to go for a more earthy vibe, I suggest grey, beige and brown. If you prefer a more dynamic outfit, black and white will do the work for you.
With Statement Colors
Green is superb with more "statement" colors too. For instance, green works really well with a bubblegum pink as well as a neon pink. Green is also really chic with orange, red and yellow. I think a bright purple also has its moments with a darker green. Also, try to pair darker shades of green with brighter shades of green.
With Metallics
Green is also *that* magical that it goes with the metallic. I do personally prefer gold, but green with silver works too. As for bronze and rosé, I think they have a tendency to contrast green in an off way, but if you keep it distanced from green in the outfit: you have yourself as combination nevertheless.
Folks! What are your thoughts on green 2022? Let me know in the comments below! Xx