So chunky shoes have been a thing for a while now, but with both the 70s and 90s fashion going strong; the chunky shoes 2022 are definitely a must. Here's how to style them this spring and summer: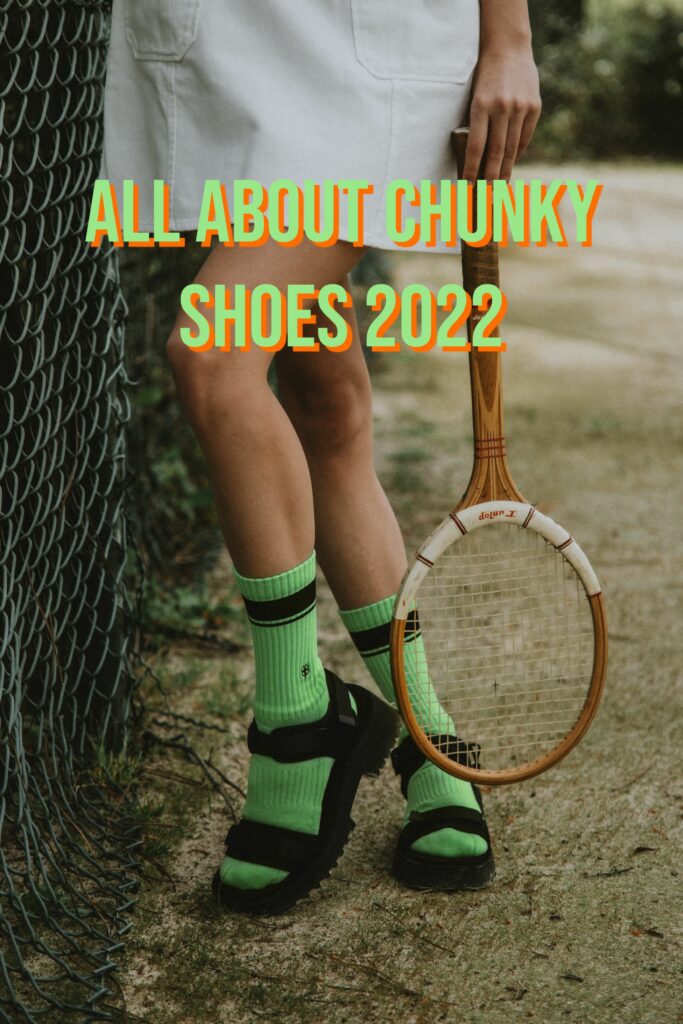 Chunky Shoes 2022
Choose Midi Length
As you want to avoid your chunky shoes looking…too chunky, it's a good idea to choose midi length! Even a mini length will be a fun match with chunky shoes, but avoid a fitted maxi or knee-length. The midi length will still leave enough room for the legs and create a more "airy" look, whilst a maxi can look too heavy. This goes for dresses and skirts!
Match Properly
It's also a good idea to match something in your outfit with your chunky shoes. By doing so, you'll create a more cohesive and inclusive look = the shoes will not be that crazy statement. For instance, you can match your top and shoes, or your bag and shoes. 
A-line Style
Going for dresses and skirts that are maxi or knee-length can of course be done too, but I'd opt for an A-line style. That will create a more easy look, and not make the shoes look too heavy. As the A-line style is wide, it'll also create a dynamic look with a favorable silhouette. An A-line maxi dress with some chunky sandals is a chic duo for summer!
Folks! What are your thoughts on the chunky shoes 2022? Let me know in the comments below! Xx