First of all, happy December you all! No matter if you're celebrating Christmas or not,  I hope you agree that December is quite the magical month with all the candles, treats and warm blankets (if not, you're doing it wrong). I know I believe in the cozy life of the month at least! Here are some ideas on how to add December to your life: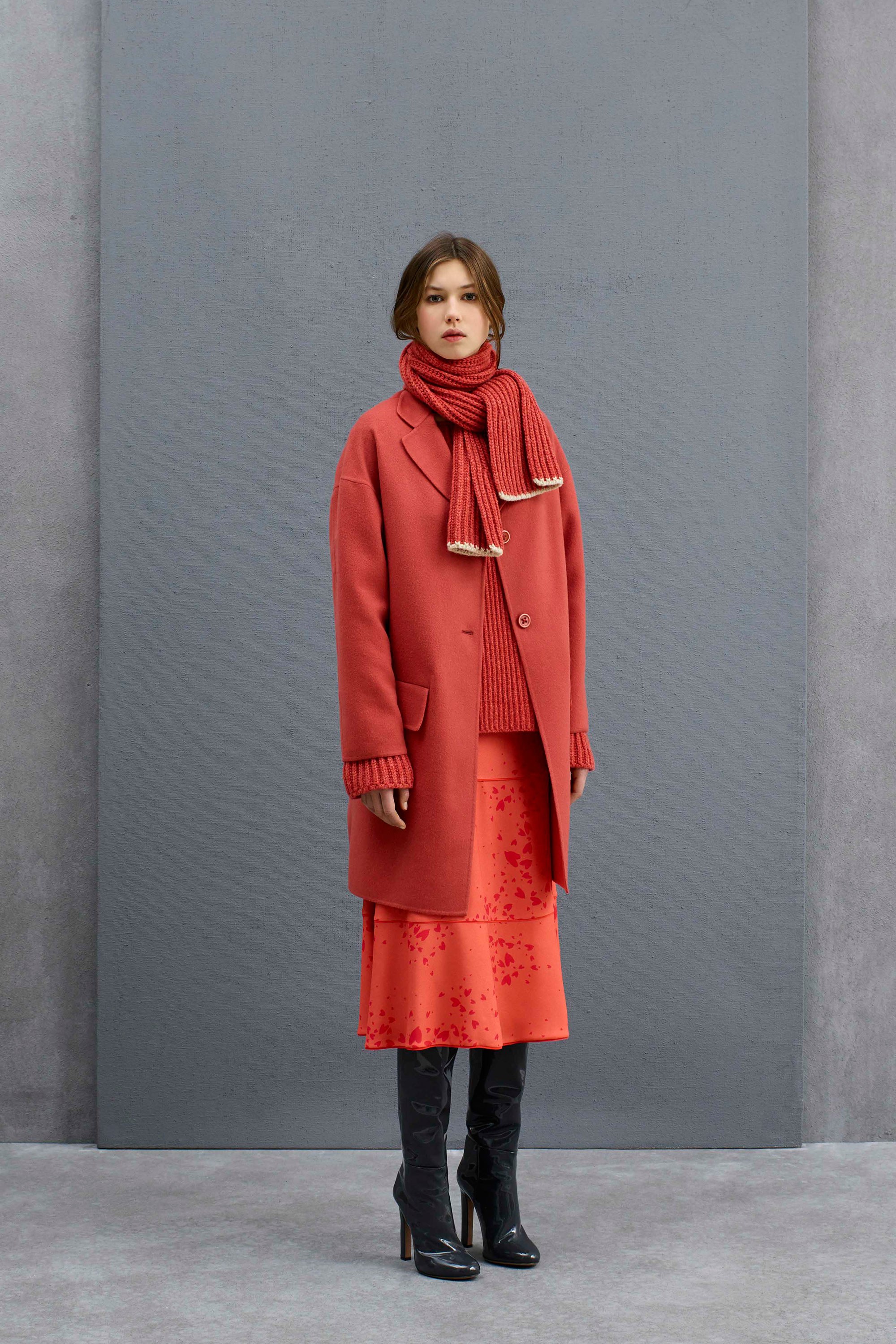 Courtsey of Agnona | Pre-Fall 2017
Go For The Knitwear
I mean, what else? Knitwear in all its sizes and forms is my best friend during the winter months. Nothing like an oversized knitted sweater or a pair of socks! Adding knitwear is great from a fashion perspective with the statement texture yet the many ways knitwear comes in. You can go red and trendy, grey and classic or black and stylish. From a functional perspective knitwear is also a great way of staying warm and easy to layer with. A knitted sweater is a great way of going for a layered outfit and adding some structure. And not to forget folks – a knitted scarf, beanie or knitted gloves are too cozy, chic and warm to ignore. Way to embrace the December life!
Add The Pops Of Red
A quite obvious way of going for the festive mood is to go for the red life. Red is, as I keep on saying, an extra popular color this season and thereby quite easy to embrace. Whatever clothing piece you have in red will most likely do! As the winter season tend to be rather colorless from a fashion perspective, red is an easy way of adding more life. Though you might not like to wear color, red is one that suits the majority and also rather neutral. By that said, the most colorless people can work the shade too. Start with an accessory or go full on embrace with a cozy sweater or why not a stylish jacket? The teddy coat is extra trendy and so is the puffer jacket.
Glam It Up With Metallics
One of the things, amongst many, that December is associated with is glitter. The metallics are more or less glitter, right? So one simple yet genius way to glam it up this season is to add the metallics. Go for details as in earrings or a nice clutch. Glitter nails is one way to embrace the metallics and a pair of chic pointy stiletto boots adds a fierce edge. For the makeup life, you can easily go for a glitter eyeshadow or some extra highlighter. Gold is perhaps the one metallic that's the most associated with the season and works well with red and green. I know it's easy to forget the importance of adding the magic to the everyday life, but if there's one month you really should – and can – do it, December it is. And your tool of getting there? Adding some metallics!
Folks! What are your ways of adding December to your life? Do you go for the colors or the layers? Let's chat in the comments! Xx