Folks! It's Friday and it's time for some brainy beauty hacks that will definitely change your beauty game. Or hopefully they will! Some of them also have links to posts where you can get even more information and all the details!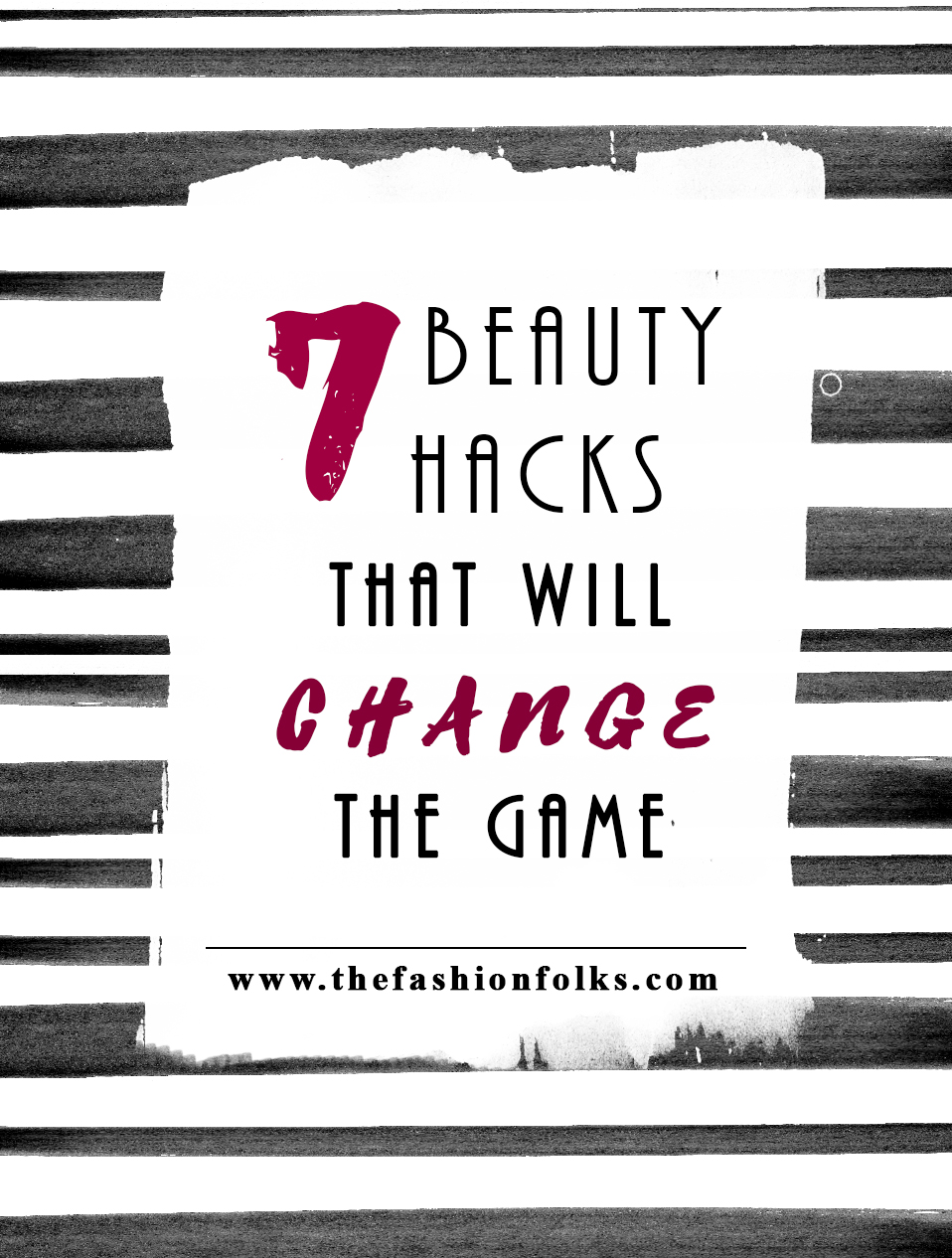 Coconut oil for shaving:
Some of us never shaves our legs, some of us do it after season and others always do it. If you shave your legs, but is constantly out of shaving gel, or wants a more organic alternative, the answer is coconut oil. Yes, I know, all I do is talking about it, but coconut oil works for everything! And it's actually more than just shaving. It works as a moisturizer too. So apply a generous amount on your legs next time you're about to shave. And remember to remove it with a towel, as coconut oil gets solid when it's cold (= you don't want it clogging the drains). Also, more hacks that will definitely convince you to invest in a jar of coconut oil:
Get your lipstick to last:
I've already written about it here. But here's another trick for you that will do: use a lip pen. That's right, use a lip pen the same way you use a primer. Apply the lip pen over your lips and then do the lipstick. It gives something for the lipstick to hold onto.  The lip pen doesn't necessarily need to be in a matching color as it'll be covered however. If you want to create a ombre effect though, do one that's a bit darker.

Voluminous hair overnight:
You know in all those Hollywood movies where people wake up with makeup and impeccable hair? Well sleeping with makeup is an obvious no-no, but waking up with gorgeous hair is a go-go! And no, you don't have to spend hours curling it before bedtime. The only thing you have to do is braiding your hair loosely, put it up in a bun and sleep in it. In the morning you pull the hair out and voíla! It's perhaps not perfect Hollywood hair, but it's voluminous hair with some waves. Be sure to shake the hair lightly with your hands to get the ultimate volume. And do add salt spray or hairspray if you want them to last for the entire day!

Bigger eyes:
Here's the full post of this beauty hack. But ultimately the quick way of doing this is by applying a bright eyeliner on your waterline. A white one to match the color of the eyes or another bright color to make them pop. Easy, quick and foolproof for anyone that's running out of time. Perhaps match it with a heavy liner over the lids? There's just something with heavy eyes and fall! 
Foolproof Manicure:
The rubber band will be your friend! After you've done the basic layer, put a rubber band on the tip of the nail and paint the tip in whatever color you desire. I know that light pink and white are the most traditional ones to combine. As always though, do consider to go a step bolder and dothe nails in a crazy color combo. The 1980s are kind of trendy at least. Or why not do in a bold fall color combo? Like burgundy and pink? The amount of different nail polishes you have is the limit (lol).
Natural dry shampoo
We all know the dilemma, you're running out of time and your hair hasn't been washed in days. Alternatives? Wash your hair and deal with wet hair, or don't wash it and walk around looking…not that fresh. But in late years, the answer to this problem has been dry shampoo. And as much as dry shampoo works and is quite the solution, it's not always that one has a bottle at home. And let's face it, dry shampoo is often full of weird ingredients which is not always favorable to apply on the hair. SO, another solution is natural dry shampoo. Which is cheap, easy and natural; flour or cocoa works perfectly fine as dry shampoo. As you want to neutralize the oily hair, dry ingredients will do! Depending on your hair/skin-color flour or cocoa is the solution. Just add less than a teaspoon on your scalp and comb it with a brush.
Multifunctional Blush
In July I wrote about different ways one can use the bronzer. The fall version of this one is using blush in different ways. Not only for the cheeks, but also as eyeshadow. The thing about makeup is that it often comes with ideas that: "this one should be used for eyebrows only". But you know what? Makeup has several areas where it can apply. And using blush as eyeshadow is just one of them. You can also apply some on your lips, or why not contour with it, if its matte? Use your imagination folks!
And that were 7 beauty hacks that hopefully will help your life. Do you have a hack you'd like to add to the list? Leave a comment below!