So I came up with this ingenious idea for some makeup inspiration for 2017. Why not just steal some of the flawless makeup looks from the Golden Globes? Like, keeping  the makeup glam but choose the wearable ones. So, here are 6 makeup looks for 2017! (and yes, I talked about some of these ladies before, but this just proves how good they looked from top to toe).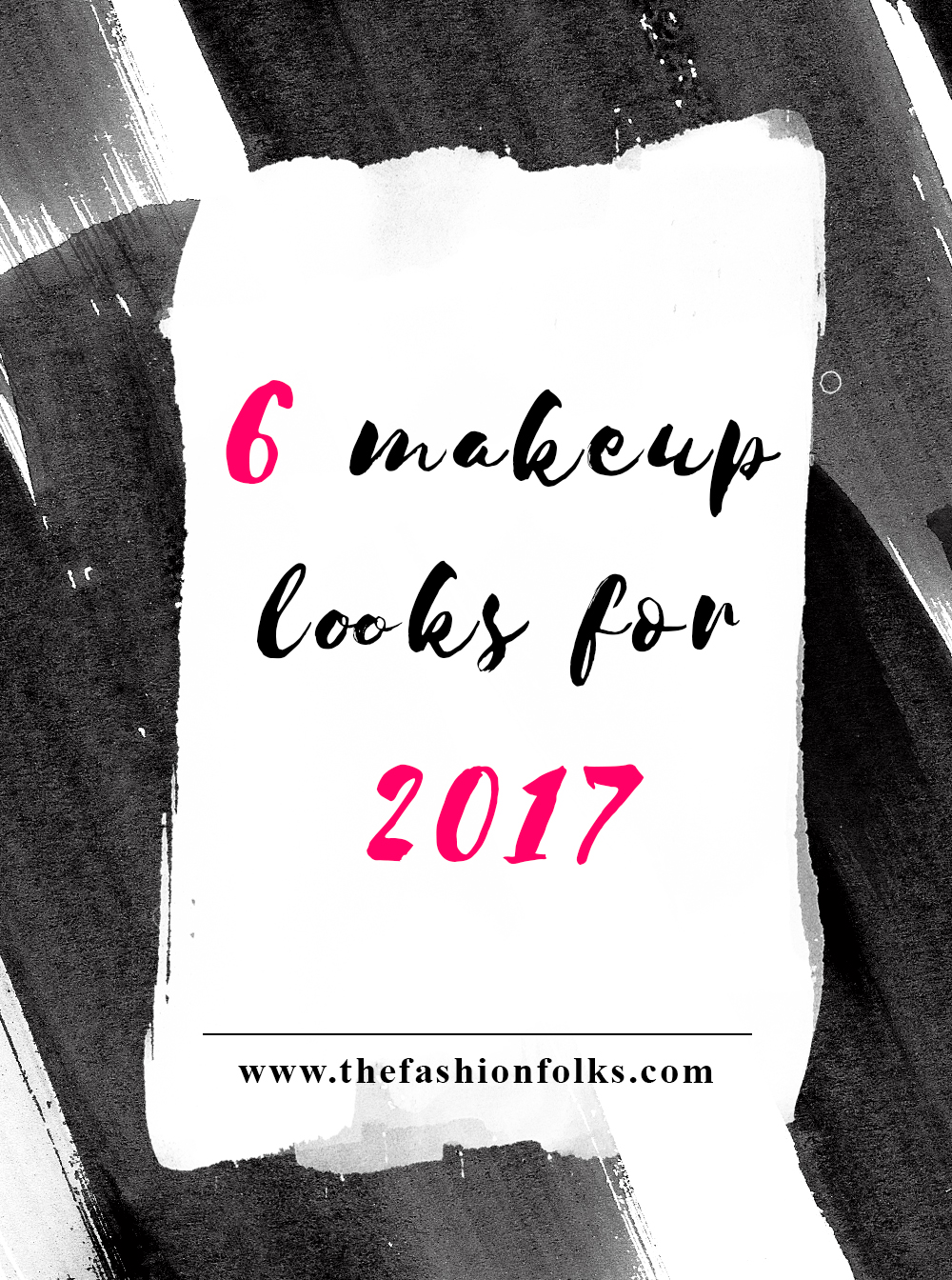 Dusty Pink and Dark Red
Beginning with Lily Collins, her dress looked even better with the gorgeous matching of makeup. Matching outfit and makeup, as in this post, is a great way of making a color pop. Dusty pink and dark red has a romantic retro vibe to it, which is a perfect match for a makeup look! This look is better off with the dusty pink for the eyes (with a bit brown in it) and red lips. Also, eyebrows on fleek will take the look even higher!
Touches of Metallic
Whenever someone talks about metallic and makeup, I listen. I love the way touches of metallic adds light to the face and adds the extra level to a makeup look. You don't have to go full on crazy here, but a simple liner will do. Just see how gorgeous Barbara Meier looks with the golden eyeliner. Stunning with her blue eyes too!
Natural Makeup + Dark Lip
So Kerry Washington is pretty much life and her makeup game is alway on top. She kept her makeup pretty natural with some light shimmer. The star of the look though was her dark purple lips. Such a pretty shade to make a statement of and surprisingly gorgeous to her yellow dress actually! Anyways, idea for 2017: a natural look for the eyes and a dark color for the lips!
A Smudgy Liner
I'm not sure if I keep on writing about smudgy eyes because it's fun to say (hello to reading the posts out loud), or because it's one of the top makeup trends this year. Anyways, an easy way to embrace it is like Jaime King does. Doing a regular eyeliner but blending the top out towards the upper part of the eyelid. Creating a smudgy effect that adds some intensity to the eyes. A great makeup look to begin with when embracing smudgy eyes. SMUDGY makeup for the win!
Purple Eyeshadows
I've already stated that Ruth Negga slayed this year with her metallic futuristic LV dress. Well, she embraced metallic in her makeup game too. Like how genius can one be (thank you makeup artist) to do a bright purple eyeshadow in a metallic touch. Her eyemakeup looks like an astronomical heaven (cause that makes sense). A perfect combination from the 90s, purple and metallic, but with a great contemporary look as in light and blended. More of this for 2017 – yes.
Smokey Eyes
Well we have to bring a classic to 2017 too, it's the only way to stay makeup sane sort of. Susan Kelechi Watson brought the intense old smoky eye game to the red carpet and I'm in love. Such a simple but perfect way of adding some intensity to the eyes. Remember to leave the inner corner of the eyes bare, as this will open up the eye better. And do remember that the darker shades you pick, the better it is!
Folks, what makeup looks do you want to embrace this year?! Drop a comment below! Xx
Did you like this post? Hit the share buttons below!