As winter is pretty much about staying warm, one have to turn to the details in order to make an outfit more personal and dynamic. Luckily, there are plenty of stylish details that are trendy right now, so it's all about making the most out of the situation!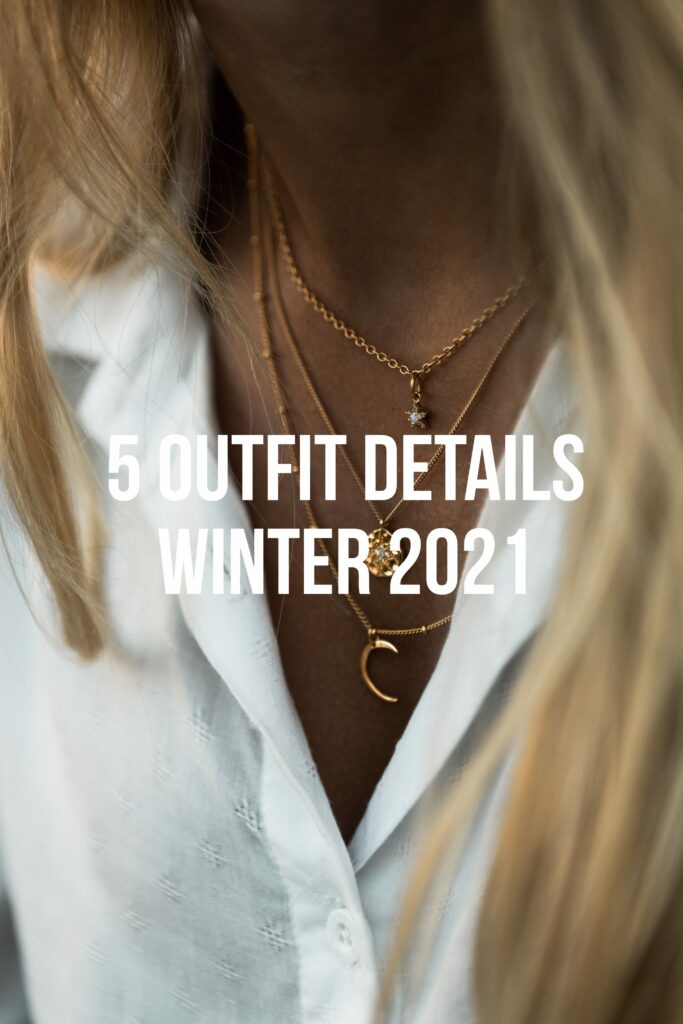 Winter Details 2021
Colorful Beanies
One trendy detail this winter are the colorful beanies! Yup, beanies done in either pastel colors or neon are definitely having their moment in the spotlight. They can favourably be a bit chunky and oversized if you want to embrace the trendiest style. A text, a label or some kind of embellishment will also make them trendy and good. They're a perfect match with a faux fur jacket or a puffer one!
Faux Fur
Faux fur is having a major moment! Mainly as coats and jackets, but also as bags, scarves and gloves. The best way to work the faux fur is to embrace it with other statement materials such as leather and denim. Also quite comfy to go for knitwear or layer up with a turtleneck!
Turtlenecks
And speaking of turtlenecks, this warm and cozy clothing piece is a must for winter! Great to layer under cardigans, coats and even dresses. It has also been trendy to tuck in your turtleneck top in high-waisted clothes, such as high-waisted jeans or a skirt. If you own a more fitted turtleneck dress, you can favourably layer it with a sweater or a cardigan to create a more dimensional outfit. 
Knitted Dresses/Skirts
Knitted dresses and skirts are also a trendy detail this winter. I think knitted dresses in particular are great investments are they're timeless, comfortable and easy to style. You can easily layer it up with a faux fur coat, a leather jacket or anything denim. Knitted dresses are also really comfy to layer with other sweaters and also pair with OTK boots!
Statement Boots
Statement boots are always a must if you ask me. In 2021, they should be chunky and with a high shaft. They're a fun match with jeans, leather and patent leather. You should also work your statement boots with your floral maxi dress or your tulle midi skirt. Just mix and match with different styles and you'll be good to go!
Folks! What's your favorite one of these winter details 2021? Let me know in the comments below! Xx