Folks! Let's celebrate April with some outfit ideas for the months. I'm planning on doing a longer post with lots of outfit ideas for the season, but let's start today with some wearable and trendy ones. Here's 5 wearable outfits spring 2019: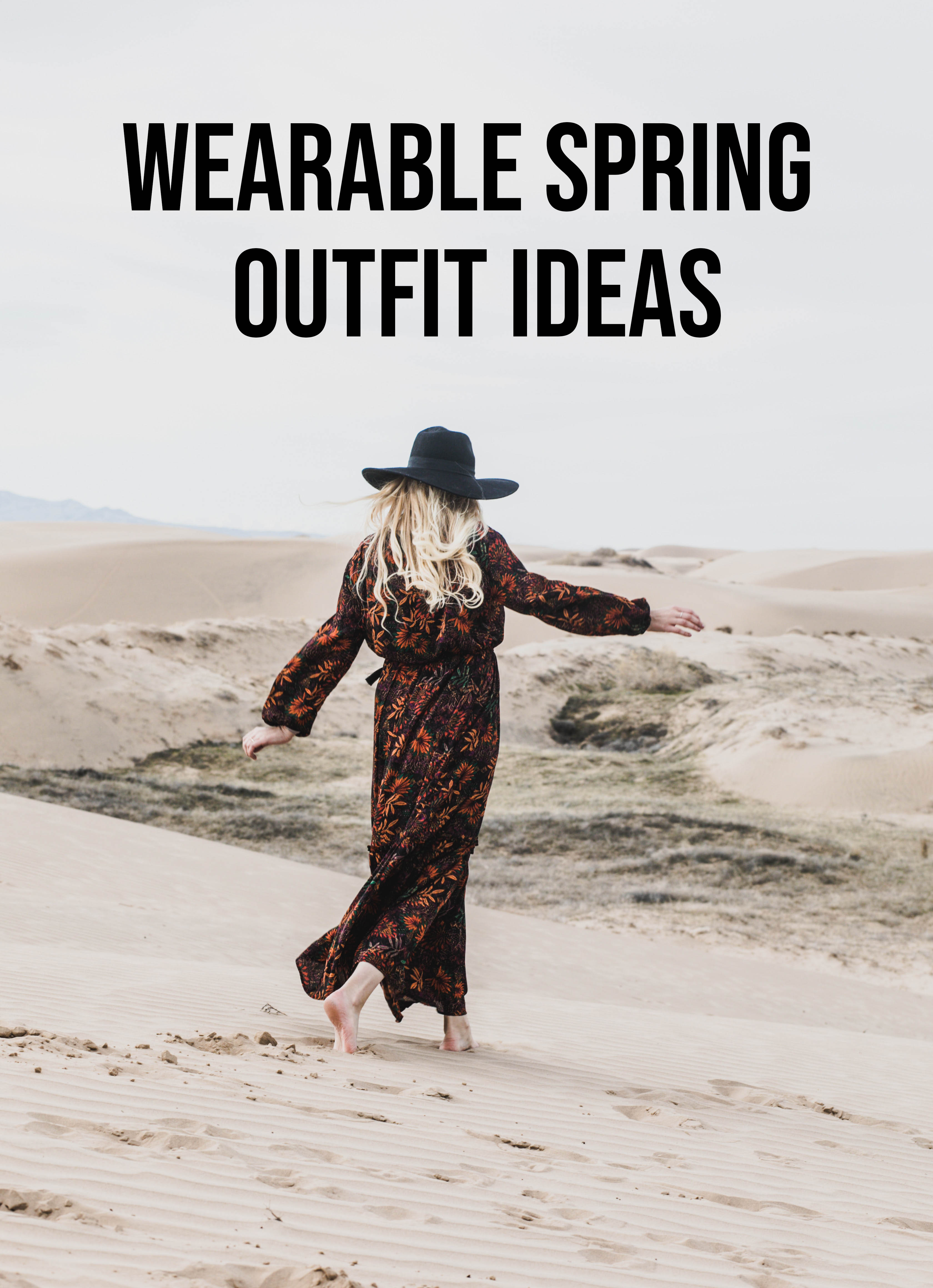 Wearable Outfits Spring 2019
Beige with Leopard
What happens if you take a really trendy color with a really trendy print? Well, you get a really trendy outfit! This is the match of beige with leopard. The neutral and warm tones of beige complements the warm tones of the leo print. I think a dress or coat in beige with some leopard boots or a bag is a good way of making the animal print more wearable! You can also go for camel or brown if you want to take the leopard print darker.

Sneakers with Sheer Materials
The sneakers are trendy this season and as they are heavily associated with a more edgy street style fashion, they're a crazy contrast with more sheer materials. I'm talking tulle, silk, organza or mesh etc. Just materials that are pretty light in their look and therefore more delicate. A midi or maxi dress in a sheer material will be a perfect match but also a layered skirt or a simple top!

Knitted Sweater over Shirt Dress
I love to layer my shirts with sweaters for fall but a spring twist on this outfit is to go for a shirt dress and leave the legs bare. It will be great for colder days as you have the warm layer from the knitted sweater but also appropriate for spring with the dress. The layered look will also make the outfit more dynamic with the different layers and the details of the shirt being visible. Don't forget to match the colors.

Stripes with Trench
So the trench coat is a wardrobe staple and the best way to make the most out of the clothing piece is to pair it with some stripes. Black and white or blue and white stripes are crazy classic and will perfectly align with the timelessness of the trench coat. Why not a pair of high waisted jeans with your striped top or how about a striped dress layered with a trench? Definitely here for it!

Pantsuit with T-shirt
If you've been reading my trend alert articles, you know that the pantsuit is subject of the spotlight this season. The look might be a bit preppy and stiff which is why it's a good match with a simple t-shirt. A casual tee will help balancing the structured look of the pantsuit. Really chic to choose the clothing piece in a similar color or do one in a fun print. Add some sneakers to make the outfit even more wearable!

Folks! Which one of these wearable outfit ideas spring 2019 is your favorite? Let me know in the comments! Xx