Time to start some of the article series for the new year too. One series I started last year was "5 Ways To Wear…". This series encourage to put more focus on styling rather than buying new. You can find more under this hashtag. Today, with focus on winter, it's time to chat a bit about how you can style your midi coat winter 2019. In a trendy yet timeless way, of course!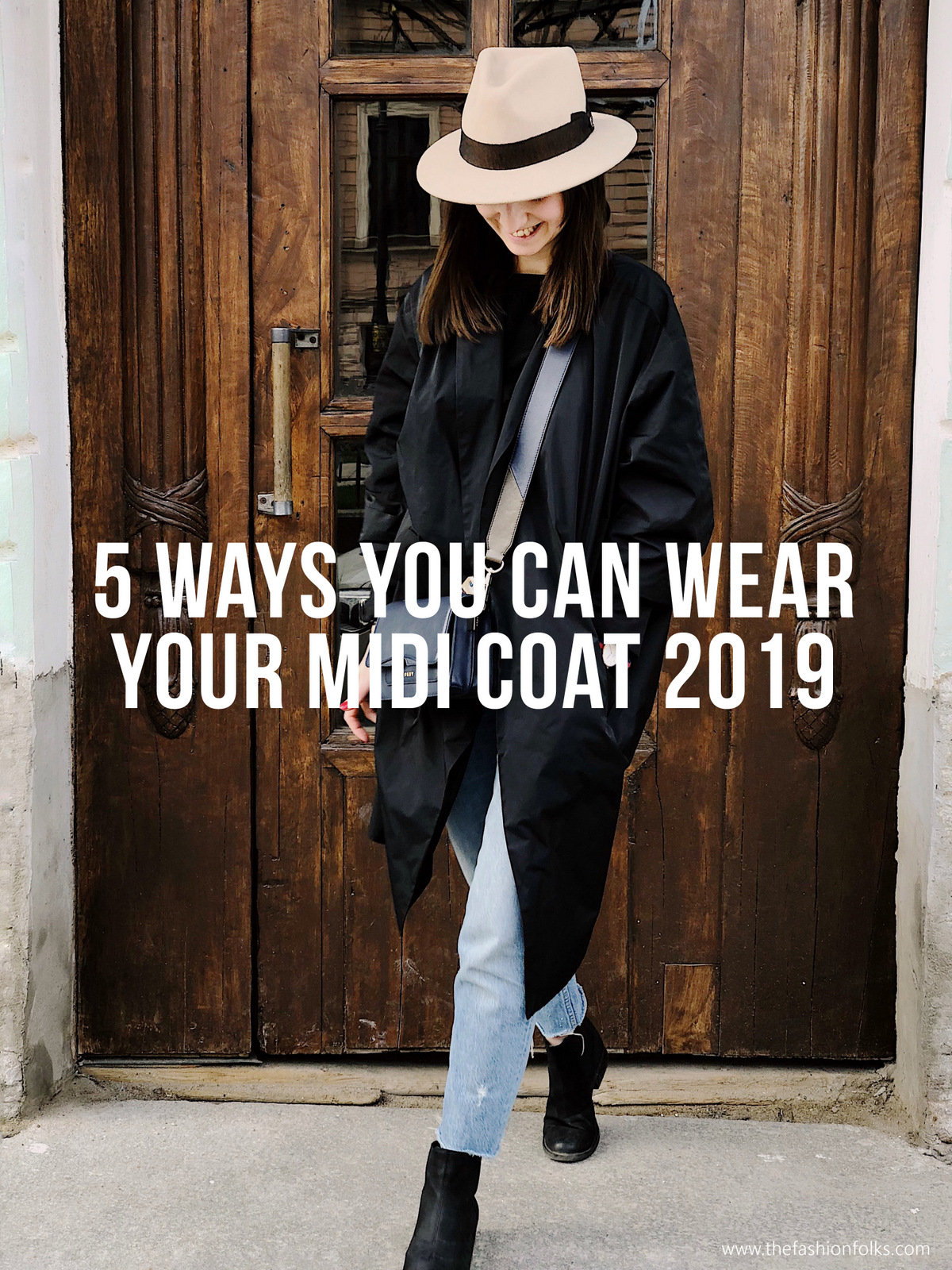 Midi Coat 2019
With Sneakers
I'm all about balance in fashion and balancing different styles is of course a major part of this. In practice, this means that you should mix opposing elements to create a dynamic and effective look. Pairing a preppy midi coat with some street style sneakers is an example of how you can do it. The sneakers adds a casual touch to the outfit whilst the midi coat keeps it more proper. Choose a pair of sneakers that are a bit sporty if you want to keep it trendy. Read more about the dad sneakers here.

With Maxi Lengths
Layering with long lengths is a huge trend this year so why not make the most of it by pairing your maxi with your midi? This can surely look a bit chunky, but if you caught yesterday's article on fashion rules to break 2019, you know that this year's fashion is about having your outfits look a bit chunky. Balance the chunky style with a neat pair of shoes or some heels. You can also accentuate the waist to give the look some structure or a feodora hat. Choose a maxi dress/skirt that's knitted, in lace, in leather or another statement fabric to get a fun contrast with the coat.

With A Belt
Speaking of accentuating your body, adding some structure to your midi coat with a belt is a good idea indeed. Some midi coats come with a belt included and of course this can be used favorably with your coat. You can also mix things up a bit and choose another belt, preferably one that's a bit larger to play with the silhouette of your coat. Match your belt with another one of the accessories to create a more cohesive look. More than okey to do it with your bag or why not your hat?

With High Boots
Sometimes you want to skip the chunky look and instead downplay the volume of your midi coat. This can either be done by choosing tights, skinny jeans or a pair of high boots! The, often, defined look of the high boots will create a chic contrast to the midi coat. Boots are common to do in leather or suede, which will add a nice edge to the more preppy midi coat. So next time, don't be afraid to pair your high boots with your midi coat!

With Wide Pants
To enhance the volume in your outfit, why not pair your coat with some wide pants? I'm talking wide as in 1970s jeans or wide as in high-waisted with an exaggerated A-silhouette. The wide pants will add some drama to the outfit and stress the spacious fabrics. Keep it monochromatic with pants in the same or a relating color. You can also choose a stylish print if you want a fashion challenge. Shoes with heels or a thick sole will help balance the fabric and keep it off the ground!

Folks! Which one of these ways of wearing your midi coat winter 2019 will your try? Let me know in the comments! Xx